Youth Activists Meet EU Bodies, Discuss Challenges To Human Rights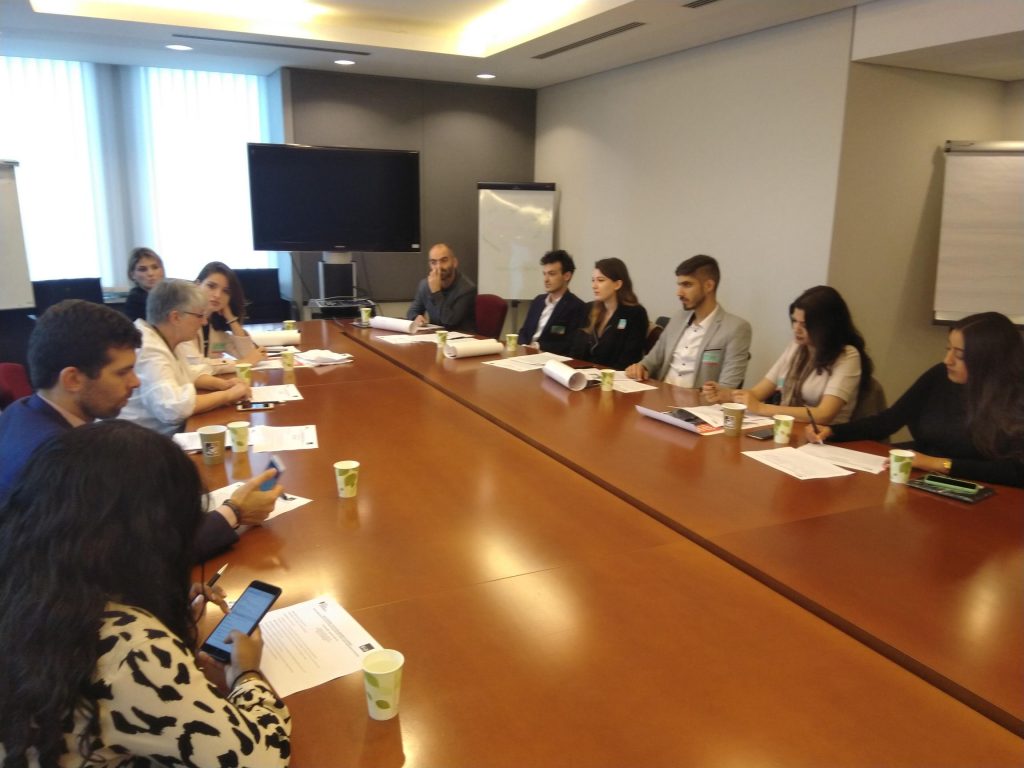 Civil Rights Defenders successfully organized 'EUTH Advocacy' sessions in Brussels, inviting young activists from the Western Balkans and Turkey to present their concerns regarding human rights and the position of youth in the region, directly to European policymakers.
Since April of this year, youth activists from Albania, Bosnia and Herzegovina, Kosovo, Montenegro, North Macedonia, Serbia and Turkey, have drafted papers outlining key challenges and proposals on a number of human rights and youth issues in their respective countries.
On 15 October 2019, Civil Rights Defenders organized a roundtable in the European Parliament for the eight authors of the papers, in order to present their findings to influential figures across EU bodies. The panel, entitled "What Worries Youth in Enlargement Countries", was hosted by a Social-Democrat MEP Julie Ward, discussing topics from LGBTI+ rights, genocide denial, education, visa issues, as well as minority language rights. In addition, the panel was attended by MEP Theresa Griffin, various representatives of Embassies to the EU, and key officials from DG NEAR. The event was followed by a highly productive discussions with the Western Balkans Taskforce in the European External Action Service (EEAS).
Our Programme Officer based in Bosnia and Herzegovina, Ena Bavcic, who coordinated the project from inception, commented "It was really encouraging to see such a positive and constructive reception from our hosts in Brussels, and a strong desire to hear about the region's human rights challenges directly from the young activists living through them and fighting for its better tomorrow. Likewise, I think such activities and dialogues are crucial for youth to know that they are not alone and that people with influence in Brussels are standing by them in their everyday struggle."
Given the fantastic response from the meetings, activists and policymakers have pledged to continue discussions in Brussels in 2020, which will be more tailored to particular issues and offer concrete legislative proposals to be adopted, both in the EU and in the region.
The papers presented to EU bodies can be downloaded (pdf) via the below links:
Youth Rights to Participate: Inequality of Opportunity in Education, Projects and Mobility, by Françeska Muço, Albania
A Diplomatic Graveyard: Genocide Denial and Glorification of War Criminals in Bosnia & Herzegovina, by Adna Softic, Bosnia & Herz.
Visa and Kosovo, by Arbër Selmani
How Much Longer Must We Live in Fear of Such Cowards: Media Freedom in Montenegro, by Tara Lipovina, Montenegro
Discrimination and Legal Problems of Transgender People in North Macedonia, by Stefan Karakachanov, N. Macedonia
How a Corrupt Health System Violates Human Rights: The Issue of the Trans Community in Serbia, by Filip Vulovic, Serbia
Kurdish Language Rights and Mother Tounge in Education, by Esra Çevik, Turkey
The Situation of the LGBTI+ Community at Turkish Universities: The Example of Middle East Technical University, by Özgür Gür, Turkey