One Human Rights Defender Murdered Every Fourth Day in Colombia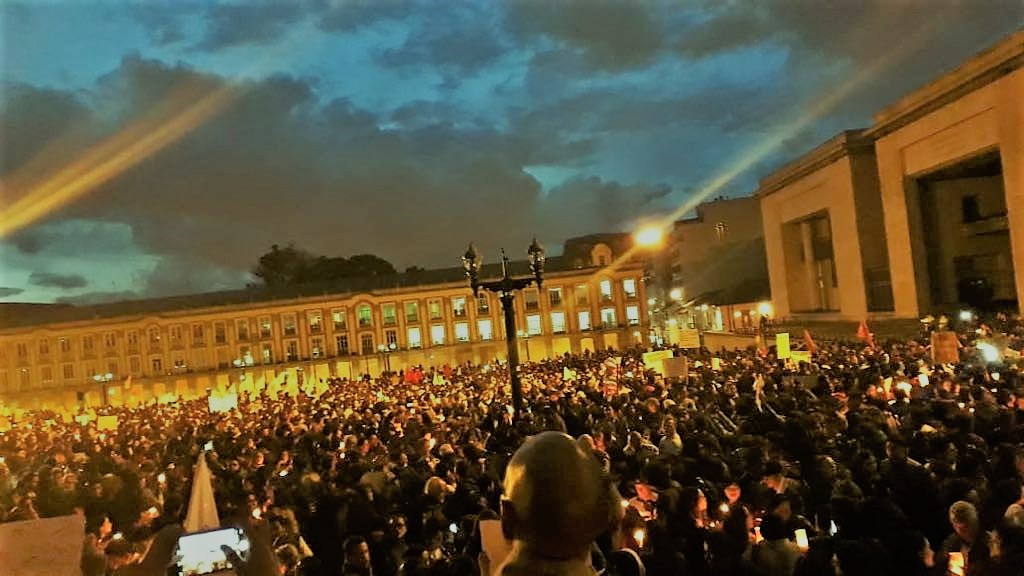 A total of 311 social leaders and human rights defenders, who supported Colombia's peace process, have been murdered between January 2016 and June 30, 2018, according to the Colombian Ombudsman. This means that one defender is murdered at least every fourth day.
Conservative Iván Duque, who won Colombia's recent presidential election, is known for being negative towards the peace agreement. While Colombia was losing against England in the FIFI World Cup on 3 July, killings of seven social leaders occurred in the south of the country, in addition to two killings in the north and in the Pacific region. These killings were followed by the killings of three leaders, who had defended the peace process and actively engaged in the campaign of Gustavo Petro's, Ivan Duque's opponent. These are just a few of many grim cases.
Since the end of 2016, when the peace process agreement between the Colombian government and the guerrilla movement, FARC, was signed, the country has experienced several changes. The rate of killings, kidnappings and incapacitating injuries of social leaders and human rights defenders have increased rapidly. Another worrying phenomenon, that continue to put the peace and coexistence in the municipalities of the national territory at risk, is the selective violence against leaders and rights defenders.
On 6 July, candles around Colombia and the world lit up to express solidarity with Colombian social leaders and to show indignation over the recent multiple homicides. This was also a way to demonstrate to the national government a claim for justice and a more effective protection of active leaders in the land restitution and victims' reparation processes. It was also a pledge for the leaders that want to substitute coca crops for legal crops or that struggle against large companies claiming environmental rights.
Murders of social leaders rarely generate legal consequences since Colombian prosecutors have not been effective in investigating these cases, leaving the group unaided and surrounded by impunity, something that ultimately lead to continued threats and murders.
Civil Rights Defenders are following the situation in Colombia closely and are extremely worried about a situation that currently continues to worsen.