Belarusian Human Rights Defenders Released But Face Trial
Belarusian human rights defender and Natalia Project participant Nastja Lojka and four of her colleagues were released from custody this evening. One of her colleagues has still not been freed at the time of writing.
It was earlier today when six observers from the Belarusian human rights organisation Viasna were detained, Sunday 25 March, in central Minsk. Nastja Lojka, Maxim Kavaljou, Tatciana Mastykina, Andrus Krechka and Gana Sakhankova were put in a police bus and taken to a police station in the Sovetskoe region in central Minsk. The human rights defenders were about to monitor public events celebrating the 100th anniversary of the establishment of the Belarusian People's republic. According to Viasna, dozens of other activists across Belarus were also detained.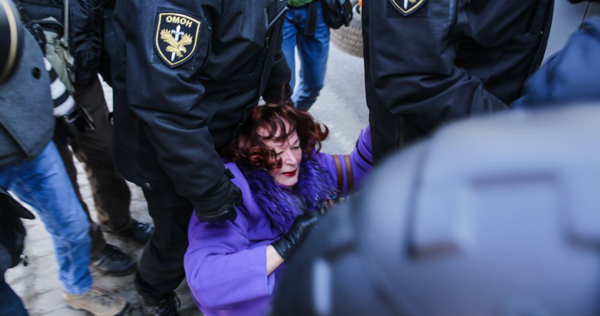 While five of them were released, they were charged with violating the order of organising and holding mass events, and refusal to follow lawful requirements of an official on duty. They now risk 15 or 25 days imprisonment.
"It is all absurd because firstly we were observers and were not going to take part in the event and that was very visible. Secondly the event had not even started when we were detained," says Nasta Lojka to Civi Rights Defenders.
She spent eight hours at the police station, five of them outdoors in the yard.
"They drove us around in the police bus for half an hour, then they told us to stand in the yard facing the wall which we did. After two hours we started to move around a little… Of course they did not give us anything to eat or drink," says a tired Nasta.
The group were told to come to the court at 12 pm Minsk time on Monday 26 March.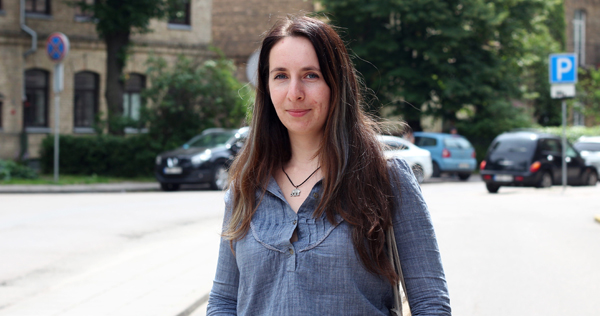 One of the observers, Nastja Lojka, is a participant in the Natalia Project – the world's first alarm and positioning system for human rights defenders at risk.
At the time of the detention today, Nastja activated her alarm and a distress signal was sent to Civil Rights Defenders.
This article was updated at 9 pm on 25 March