In Uzbekistan Prison Doors Are Revolving For Government Critics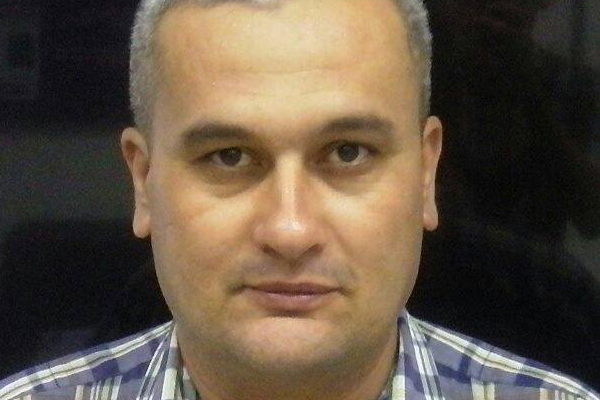 On Friday, March 2, 2018, Uzbek and international media reported that Uzbekistan freed yet another journalist from prison – Yusuf Ruzimuradov – who spent 19 years in jail, longer than any other reporter in the world, after being imprisoned on fabricated anti-state charges.
The news of the release, however, are overshadowed by the imprisonment last fall of two other journalists, Bobomurod Abdullayev and Hayot Nasriddinov, and their upcoming trial slated to start on Wednesday, March 7. According to our research, both Abdullayev and Nasriddinov have been jailed in connection to their journalism and face anti-state charges that are oddly similar to those that led to the long sentencing of Ruzimuradov. Citing Abdullayev's mother and lawyer, regional and international media reported that the journalist was tortured in detention and that authorities arbitrarily denied him access to a lawyer.
Civil Rights Defenders commends Uzbek authorities for steadily freeing our wrongfully imprisoned colleagues, including Ruzimuradov, and we reiterate the joint call by 12 international human rights groups to Uzbek President Shavkat Mirziyoyev: Uzbekistan must immediately release Abdullayev, Nasriddinov, and other imprisoned journalists and human rights defenders, and probe all allegations of their torture and intimidation in custody.
"Yusuf Ruzimuradov should not have spent a single day out of almost two decades in jail, but we welcome his release and urge Uzbek authorities to rehabilitate our colleague and ensure that he is reinstated in all his rights – including to work and travel, – and has unimpeded access to healthcare and social services," said Joanna Kurosz, Eurasia programme director at Civil Rights Defenders. "All the recent releases of our wrongfully imprisoned colleagues undoubtedly show that President Mirziyoyev chose a right path for the country. We call on the Uzbek leader to ensure that no journalist, or human rights defender, replaces behind bars those recently freed, and guarantee that they do not face retaliation, prosecution, or physical abuse in connection to their work."
According to a research by Human Rights Watch, in the last two years Uzbek authorities have freed up to 20 political prisoners, including critical journalists, human rights defenders, and opposition activists.
Ruzimuradov, now 54, was freed from a prison colony outside capital Tashkent on February 22, but the news made it to the press only two weeks later, the Uzbek service of Radio Free Europe/Radio Liberty (Radio Ozodlik) reported. Uzbek authorities reportedly kidnapped Ruzimuradov, a journalist with the opposition newspaper Erk (Freedom), and his editor Muhammad Bekjanov, in Kiev, Ukraine, in early 1999, have flown them to Uzbekistan, subjected them to torture, and put on trial on accusation of plotting against the government. The two journalists lived in Ukraine in self-exile at the time, reports said. Following their speedy trial, Ruzimuradov and Bekjanov were sentenced to 15 and 14 years in jail respectively, had their appeals denied and prison terms extended. Bekjanov was freed in February 2017.