Open Art – the First Queer Art Festival in Moscow
Last weekend, between 2-4 February, the Moscow Community Center for LGBT Initiatives hosted the first ever queer art festival in Moscow to celebrate open-mindedness and equality. Supported by Civil Rights Defenders, Open Art is a festival dedicated to freedom of creativity and self-expression of the LGBT community.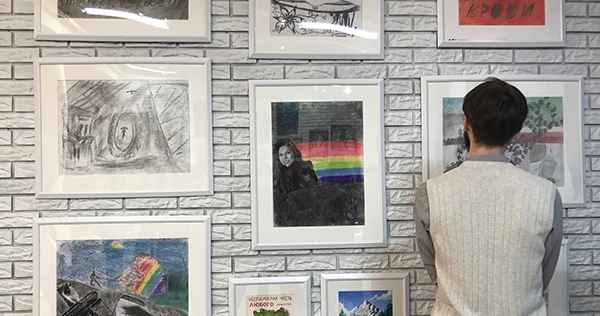 The festival was organised in collaboration with Civil Rights Defenders and, prior to the event, we invited representatives from the Moscow Community Center to visit Stockholm. During their stay, they attended the CinemaQueer international film festival in order to gain inspiration. They also participated in a workshop on how to arrange film screenings, which was organised by the Stockholm based network DocLounge.
Last weekend, both CinemaQueer and DocLounge attended the Open Art in Moscow where they organised workshops.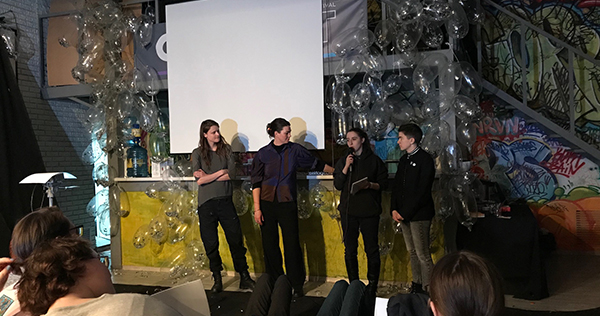 The festival featured photography, paintings, graphic work and performances, as well as lectures, workshops and film screenings. Unlike in St. Petersburg where local organisations have organised events such as QUEERFEST and Side by Side LGBT International Film Festival for many years, few cultural events of this size and with a focus on LGBT issues have been held in Russia's capital city.
"Events such as this are very important not only for the LGBT community, but also for the society as a whole. This is a place that brings together people, regardless of their sexual orientation, to enjoy a common interest in art," said Olga, Project Director at the Moscow Community Center.
Despite the occurrence of several homophobic comments by right wing groups on social media, the event was successful and could go on in a peaceful manner without interruptions.
"Overall, the festival exceeded our expectations and a lot of people showed an interest in it. Not even the comments from homophobic groups were that bad as they turned out to be excellent advertisement for us," said Olga.