Journalist's Conviction a Black Eye for Azerbaijan and Georgia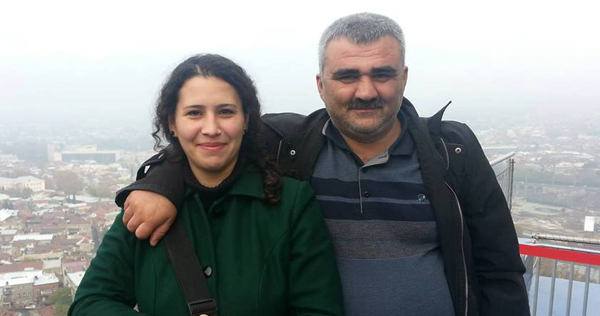 The nine-month farce that has consumed Afgan Muxtarli's life since he was kidnapped off the street by Georgian security services ended today with a reprehensible verdict in a court in Azerbaijan's remote northwestern province of Balakan. Civil Rights Defenders condemns in the strongest possible terms the sentencing of the Azerbaijani investigative journalist to six years' imprisonment on fabricated charges of resisting arrest, unlawful border crossing, and smuggling (Articled 315, 318.1, and 206.1 of the Criminal Code of the Republic of Azerbaijan). His lawyer Nemat Kerimli told local media the defense team would be filing an appeal.
The prosecution argued Muxtarli, an investigative reporter and activist who had lived in Georgia since 2015, was arrested attempting to smuggle €10,000 across the Georgia-Azerbaijani border in the night of May 29.
Muxtarli had upset the Azerbaijani authorities, both before and during his exile, through investigative reporting that revealed systemic corruption in the military and the presidential administration and his tireless activism in support of democracy and human rights in his home country.
According to Muxtarli, his family, and the work of Georgian investigative journalists, Muxtarli was instead kidnapped by Georgian security services while walking home, driven to the border, beaten repeatedly, and handed over to Azerbaijani security personnel, who planted the money on him, arrested him, and transported him to Baku.
"Afgan is not guilty and all the three charges brought against him were trumped up and politically motivated," wrote Leyla Mustafayeva, Muxtarli's wife, who is also an investigative reporter, "Azerbaijani and Georgian authorities neutralised one investigative journalist, limiting his freedoms and sending him to prison. However, I'll complete his investigations and his colleagues will continue."
Muxtarli remained defiant in his final statements to the court, at one point replying to the prosecutor's insistence that he be permitted the last word by saying, "you can't ask me for the last word. I will say the last word until the end of my life!"
The Georgian government has repeatedly denied its involvement in Muxtarli's kidnapping, but has not been able to explain why CCTV cameras on the border were out of order on the day of Muxtarli's kidnapping, or why Muxtarli was attempting to cross the border without his passport.
Civil Rights Defenders calls on the Azerbaijani government to immediately release Afgan Muxtarli, on the Georgian government to conduct a thorough investigation into their own security services' role in his abduction, and upon the international community to hold Azerbaijan to its international commitments as a member of the Council of Europe.