Being a Journalist in Azerbaijan Just Got Even Harder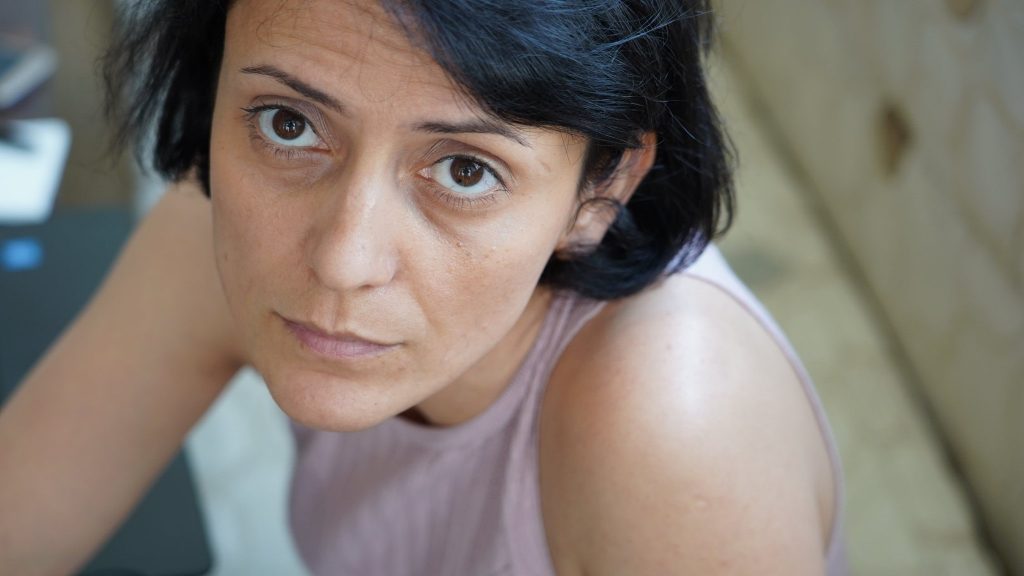 Azerbaijan is one of the worst places in the world as regards to respect for freedom of media. Last year, the country ranked 167th out of 180 in Reporters Without Borders' World Press Freedom Index. Now, a new controversial media law has been signed by the president and being a journalist in Azerbaijan is getting even harder.
Earlier this year, the Azerbaijani president signed the new media law, despite protests from journalists and the international community. According to the law, journalists must register to a state-funded registry in order to operate. Working as a journalist without being registered is illegal, but to be allowed to register you must fulfil certain criteria.
Samira Ahmadbeyli is an Azerbaijani journalist who writes for Maydan TV and works for JAM news. She has been working as a journalist since 1997, for decades she was an editor of the Institute for War and Peace Reporting's Azerbaijan office. We talked to Samira about the new media law and how it affects her work.
How does the new media registry work?
According to the new law, journalists and media outlets must register in a state registry. There are around 15 requirements in the law to get registered, including having a university degree and three years of work experience.
Anyone who has been convicted cannot be registered and among journalists in Azerbaijan, there are many who have been convicted because of their journalistic work. Another requirement is that journalists have to work for a registered media outlet. Independent media outlets such as Radio Liberty and Maydan TV have not been able to register in the country since 2015. Therefore, all journalists who work for these outlets are not eligible to register in the state registry.
What does the new media law mean for media in Azerbaijan?
The new media law refers not only to journalists but also to all users of information – the whole media community. The law limits the work of independent media outlets and journalists completely and labels them as "illegals".
The law was implemented earlier this year and on 15 February there was an incident. The police detained a number of independent journalists who covered a protest rally. They were told that according to the new law they are not journalists, and therefore do not have the right to shoot the footage. At the police station, one of the detained journalists was severely beaten by policemen.
"With the new media law, the brutal attacks and oppression of media can be legally justified."
Pro-governmental media outlets never cover regional problems or protest rallies. Independent media and journalists were the only ones who informed society about this. The situation was quite severe before the adoption of the law, and media was already facing many different restrictions, but now these restrictions have become legal. Starting in 2015, the offices of Radio Liberty, Maydan TV, Azadliq newspaper, and other independent media outlets were shut down in Azerbaijan. Many journalists have been physically insulted or detained. But all this violence was illegal and there was no legislation supporting it. Now it has become legal. With the new media law, the brutal attacks and oppression of media can be legally justified.
How will this law affect journalists?
Independent journalists cannot participate in official meetings or press conferences of government officials and they do not have the right to keep their sources confidential. They have to find a way to work invisibly from the authorities, otherwise they will be accused of illegal journalism activities.
Do you plan to continue your journalism work?
I cannot even think of quitting journalism. We are independent journalists, and this law is against all international conventions, and it is also unconstitutional.
"Independent journalists are not going to give up. We will appeal against this law."
We will be observing the situation and once the problems appear we will learn how to solve them. In this time of technology, it is not possible to block the information flow. Independent journalists are not going to give up. We will appeal against this law as a group of journalists, and we will address the European Court as well.