Young Activists Run for Parliament in Authoritarian Azerbaijan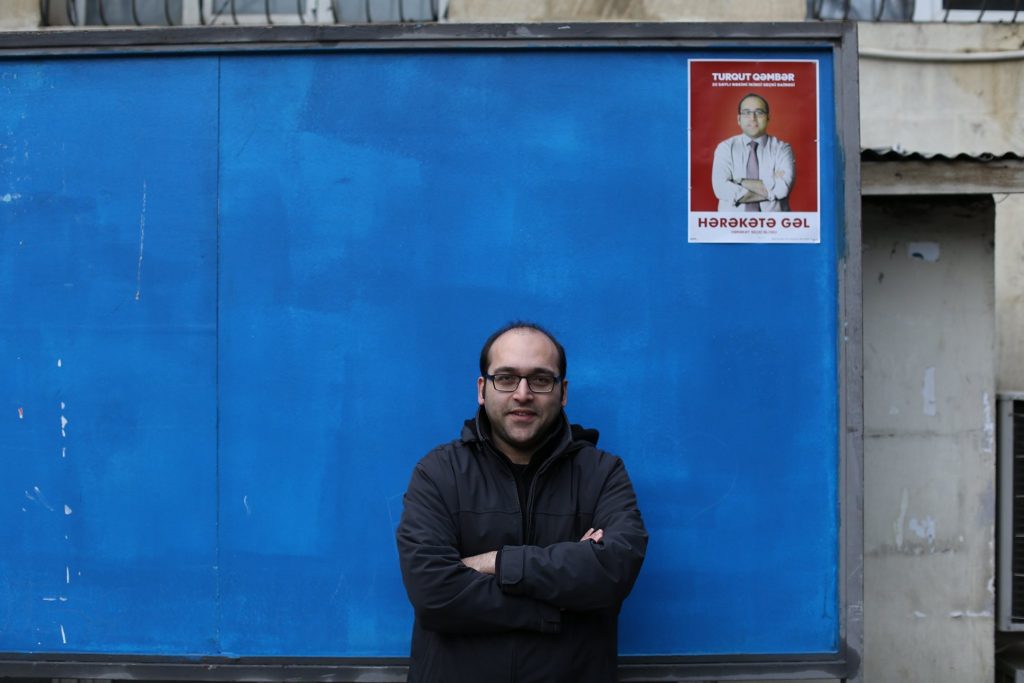 In authoritarian Azerbaijan, president Ilham Aliyev retains total control. Corruption is widespread and any formal political opposition is weak following years of persecution and crackdowns on civil society and media. Despite this, there is an increase in political activity prior to the upcoming election on 9 February, thanks to a large number of independent candidates joining the race. Civil Rights Defenders spoke to Turgut Gambar and Samed Rahimili who are both running for parliament for the first time this year.
During the 2015 election for the 125 seats in parliament, the main opposition parties boycotted the vote. Observation missions from ODIHR, OSCE´s Office for Democratic Institutions and Human Rights, have never deemed an election in the country as adhering to international standards.
Election monitors see few signs that this year will be different. Opposition-minded candidates have faced major obstacles, including threats of physical violence, to registering their candidacy. One major opposition party is boycotting, and those who are participating are banned from carrying out public rallies or protests.
However, some activists and independent candidates are hopeful that openly contesting the elections might at least lead to more political discussions and increased politicisation in the country.
Samed Rahimli is a human rights lawyer based in Baku, describing his political views as classical liberal or libertarian. He explains that more independent candidates have been allowed to register this year, partly because the international community has accused Azerbaijan of denying registration of candidates without justification.
"I understand that winning the election will be very hard and expect falsification of the results, just as previous years. I don't expect the election to be free and fair. But I do think that campaigning is an important tool to reach out to people. We have to believe that there might be gradual change, and an increased politisation, and that's why we need to use all avenues available," he said.
Turgut Gambar is a 30 year old political activist and human rights defender. He is the founder and leader of the Nida Civic Movement, which was founded in early 2011 by a group of young people to achieve democratic and social changes in Azerbaijan. Several of the movement's leaders spent years in prison for organising protests or social media campaigns. 
"People in Azerbaijan have become very apolitical, due to years of electoral frauds and political repressions. I decided to run because it's extremely important to use this opportunity to make people more active and more politicised", said Turgut Gambar.
Even though he is not convinced that the government will allow any oppositional candidates to enter parliament, he thinks that running can be a way to create new political enthusiasm.
"Elections are an opportunity to mobilise people, to bring people to the process and to make the political process more lively. I hope that this process will have an impact on politicising people", said Turgut Gambar.
"Many people are not interested in the elections, because they don't believe in them. We try to convince them to go vote anyway, as a protest," said Samed Rahimli.
The parliamentary election was meant to be held in November 2020, but in December last year, president Ilham Aliyev announced that the elections were to be held on 9 February.
The parliament has a very limited role in Azerbaijan's political system, with most powers concentrated in the hands of the president. President Ilham Aliyev was first elected in 2003, two months before the death of his father who ruled the country for ten years. In 2017, he appointed his wife Mehriban Aliyeva as vice president.