Russian Human Rights Defender Detained in Chechnya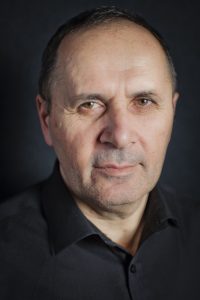 In the morning of 9 January, Russian human rights defender Oyub Titiev was allegedly detained by the police. Several hours later, the head of the Kurchaloy district police station confirmed that Oyub wass inside but refused to give any reason for the detention or let the lawyer in.
Titiev took the lead of the Human Rights Center Memorial's office in Grozny, Chechnya after the brazen murder of Natalia Estemirova in 2009. He has received numerous work-related threats in recent years.
Last night came the news that the Chechen police suspects Titiev of drug possession. Similar accusations against other activists in the region have led to imprisonment in previous cases. Should Titiev, who denies the accusations of drug possession, be charged and convicted, he will risk between three to ten years in prison.
Chechnya's abysmal human rights record and attacks on human rights defenders, illegal detentions, torture, kidnappings and extrajudicial killings, leaves Civil Rights Defenders seriously concerned about Oyub's detention.
HRC Memorial is one of the most prominent human rights organisations in Russia and has been defending human rights and promoting the development of a vibrant civil society since the fall of the Soviet Union. The organisation has played a key role in advocating against impunity for law enforcement and the military for grave human rights violations in the North Caucasus.
Read more about the detention of Oyub Titiev in a statement by Memorial (in Russian).
This article was updated on 10 January 2018.