Fighting for Freedom of Speech in Uganda – The Untold Story
During the last decade, several laws that impinge on Internet freedom have been adopted in Uganda. While some of these laws are pure cyber laws that exclusively deal with the digital environment, other laws contain provisions that have far reaching effects on the scope of online freedoms with the potential to limit Internet freedoms of citizens.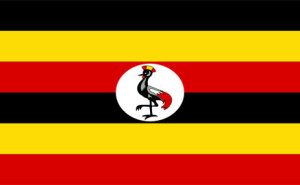 Ugandan cyber legislation gives the government and its agencies unlimited powers with regard to acquiring surveillance equipment and criminalising gadgets (computers) as well as Internet content. Their powers range from illegally ordering Internet service providers to block certain social platforms to signing secret memorandum of understanding among government agencies to share information about Internet users and published content in order to enforce the Ugandan cyber legislation.
A recent example of how the government has used its power in controlling social media space occurred during the Ugandan elections in February of this year. Social media outlets such as Twitter, WhatsApp and Facebook, as well as mobile connections were shut down during the elections. According to the Ugandan Communications Commission (UCC) the decision was taken due to national security reasons. However, critical voices in Uganda soon speculated that this was a direct governmental order to avoid negative coverage and criticism of the regime.
Harassment of online activists by police has also been reported. As the situation continues to deteriorate for both social media users and netizens there is a ray of light on the horizon in the form of Geoffrey Wokulira Ssebaggala who is the CEO of Unwanted Witness, a partner of Civil Rights Defenders.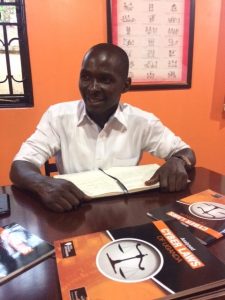 In November 2016, Unwanted Witness began a case to sue the government and eight Internet Service Providers for violating online freedoms, most importantly, the right to freedom of speech. During the aforementioned elections, earlier this year all Internet Providers were directed to block social media platforms for a period of four days by the government which curtailed citizens' rights and was a direct breach to freedom of speech.
Civil Rights Defenders had the opportunity to interview Geoffrey and find out more about the case against the government and the landscape for freedom of speech in Uganda today.
Can you give us a brief background of the circumstances that led you to take this case against the government?
Uganda, as a country is facing a big problem of high levels of impunity and this year, we experienced unjustifiable and arbitrary social media shutdowns namely; on 17 Feb and 11 May and such actions were justified on the grounds of protecting national security. However, during our engagements with the regulator, the Uganda Communication Commission (UCC), shortly after the two incidents, confirmed to the nation that they had acted on orders from the security apparatus who had indicated that enemies of the state were planning and had motives to attack Uganda via the Internet during the 2016 general elections and inauguration ceremony of President Museveni. (fifth term). Secondly, when we requested the UCC's guidelines for Internet shutdowns, officials at the UCC were adamant against sharing these. We realised that there is a total lack of transparency and accountability when it comes to Internet governance in Uganda.
What are the major challenges to freedom of speech and access to information in Uganda today?
It's a governance issue; the regime fears both free expression and access to public information by citizens. The regime thinks these two freedoms empower people to increase their participation in both governance and non-governance issues and leads to demands for a transparent and accountable government. In the long run, citizens have become a threat to the regime whereby civic spaces have been militarised, horrifying laws that contravene the1995 Constitution of the Republic of Uganda have been enacted to limit civic spaces and are also being used by the security apparatus to arrest, intimidate and harass citizens among others.
What inspired you personally to take this case against the government?
Personally, I believe in democracy where the majority of citizens should decide the future of their nation not a small group of people who manage the country like their own personal property. Unwanted Witness believes that an open, free and secure society can be very beneficial to a country like Uganda in terms of building its economy, creating jobs for young people, broadening further civic spaces and strengthening democracy.
Unwanted Witness is challenging the government and Internet Providers in Uganda over freedom of speech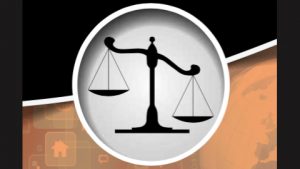 Are you confident that your case will succeed and what in your opinion are the major stumbling blocks you have to face taking such a case against the government and Internet Service Providers?
Well, we believe in giving the benefit of doubt to our courts despite some challenges being faced by the judiciary, which include a loss of its independence to the Executive and also its credibility. But, we would like to stress this point here. This case is important for the entire East Africa region because Internet shutdowns are becoming very common among the member states of the region including Ethiopia, South Sudan and Burundi. We must fight back to stop it from spreading. So, our future plan is that we shall go to a regional court in case we fail to get the anticipated justice results at local level.
How important is support in terms of moral support from organisations such as Civil Rights Defenders?
First of all, we are very grateful to Civil Rights Defenders and its staff for the support because their support has helped us to gather scientific evidence regarding our cyber laws on whether they conform to national and international acceptable human rights standards. Before undertaking the legal analysis on Uganda's cyber laws, we had a knowledge gap and we were unable to understand the problems faced by citizens especially human rights defenders and Netizens while on the Internet. Currently, we're sure that Internet related problems are emanating from cyber laws that empower security agencies and regulators to violate fundamental freedoms. We are very happy to lead a campaign intended on safeguarding fundamental online freedoms and ensuring that cyber laws are amended or repealed.
Are there any "rays of light" on the horizon for freedom of speech in Uganda? Are you hopeful that organisations such as Unwanted Witness can bring about long lasting change.
Sure, we are very sure that a lasting change will be achieved though it's a gradual process despite being a little difficult. We have encountered challenges at the time of filing this case where we lost case documents at the court premises before the judge could fix it for hearing. For sure, we had to produce fresh documents but a mere fact that it was later fixed for hearing in early February 2017 is a positive step to rejoice over.