Human Rights Defender Joel Ogada Arrested in Kenya
Earlier today, on 14 March, human rights defender and Natalia Project participant Joel Ogada was arrested by Kenyan Police. Joel Ogada is a renowned environmental human rights activist who tirelessly stands up for the rights of his community to land.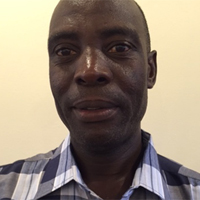 Joel Ogada is a farmer in the Marereni area at the Kenyan coast. Since expansions of salt companies in the Marereni area, several community members have faced numerous human rights violations. Joel Ogada are among the more vocal and visible human rights defenders standing up for the land rights of the Marereni community. As a result of his human rights related activities, Joel Ogada has been targeted and arrested at earlier occasions.
Kenyan human rights defenders are raising their voices to protest the unlawful manners authorities increasingly are handling individual human rights defenders and civil society organisations. Civil Rights Defenders supports Kenyan activists and call for the Kenyan government and the international community to intervene and stop this negative trend.
"Joel Ogada´s re-arrest today is a disconcerting sign of further deterioration of the human rights situation in Kenya. We call upon the government of Kenya and local authorities to investigate the circumstances of Mr Ogada's arrest, and heed the legitimate concerns of citizens and human rights defenders such as Joel Ogada," said Mesfin Negash, Program Director East and Horn of Africa Department at Civil Rights Defenders.
Civil Rights Defenders calls for transparent and just court procedures at the planned court proceedings in connection with the arrest of Joel Ogada tomorrow morning, on 15 March, 2016.