First Human Rights Defender from Kenya included in the Natalia Project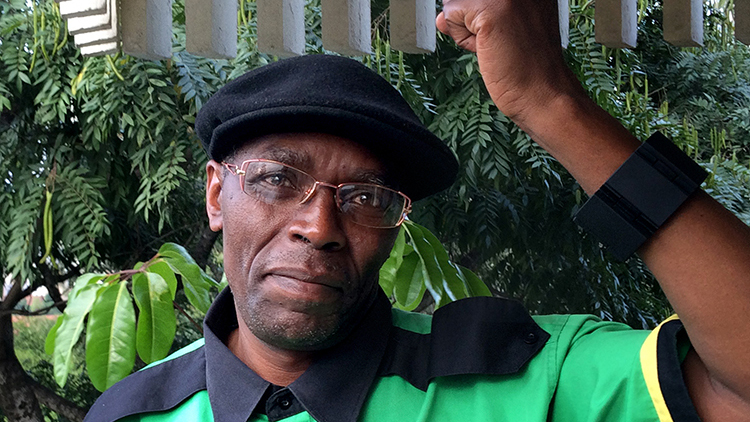 David Kuria has had a long and active involvement advocating on behalf of people's political and civil rights in Kenya and is the latest person to be included in the Natalia Project.
He is founder of the organisations Release Political Prisoners (RPP) and Nakuru County Human Rights Network NGO (Nahurinet) which have tirelessly campaigned on behalf of political prisoners, those exposed to police brutality and families who have had loved ones murdered by the Kenyan authorities.
"My pride and happiness is not about money, it is helping a person in the darkest of times to go back to their normal way of life", says David Kuria.
As a human rights defender David has been repeatedly arrested by the authorities and has suffered many personal tragedies due to his struggles for reforms in Kenya. David Kuria's passion for human rights sees him dealing with wide spectrum of cases in his every day work from murder to police brutality and extra-judicial killings. His drive for justice inspired him to set up another organisation Nakuru County Human Rights Network NGO (Nahurinet), to monitor, promote and defend human rights in his local region as well as educating people about their rights.
"I want people in the villages to know their rights as outlined in the new constitution" says David
David Kuria is now the third person from Africa to be included in the Natalia Project the world's first security alarm system for human rights defenders at Risk. A total of 21 bearers have been trained and equipped with the Natalia Bracelet.
"We believe that the Natalia project will be an important protection tool for David and other exposed human rights defenders in Kenya, where the security situation in general, and for human rights defenders, is deteriorating" says Marie Månson, Programme Director at Civil Rights Defenders.