Anti-gay law in Uganda violates international conventions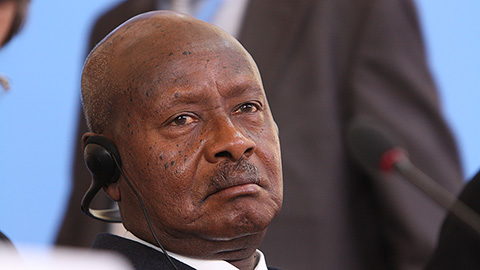 February 25, Uganda's President Yoweri Museveni signed into law a bill strengthening the punishment against homosexuals, who can now be sentenced to fourteen years up to life in prison for sexual relations with the same sex. The Ugandan Parliament originally ratified the legislation in December 2013, and has since been waiting for the President's approval.
Civil Rights Defenders, along with many other human rights organisations, have called for Uganda's government to reverse the decision and urged them to guarantee Ugandan citizens their human rights. The discriminatory and punitive nature of this law is in direct violation to international conventions and practices intended to uphold human rights.
In direct effect to the developments in Uganda international organisations have begun to withdraw their financial support to Uganda. The World Bank is postponing a 90 million (dollar) loan to the country.
Recent public characterisations of the LGBT community encourage discrimination and harassment against individuals based on their sexual orientation on all levels of Uganda's society, and will make life for Uganda's LGBT community very difficult. And according to Civil Rights Defenders contacts, LGBT rights activists in Uganda remain very vigilant-but scared. Several months ago, the Nigerian government passed a similar law, which resulted in sporadic mob violence against homosexuals.
Navi Pillay, the UN's High Commissioner for Human Rights, released a statement condemning the bill and stated that he also fears that life for homosexuals in Uganda will now be very challenging. Homosexuality is currently illegal in 38 of the 54 African countries.
Civil Rights Defenders urges the world to recognize the difficulties and dangers that LGBT communities in countries like Uganda face on a daily basis, and stand by their side.