Testimonies from North Caucasus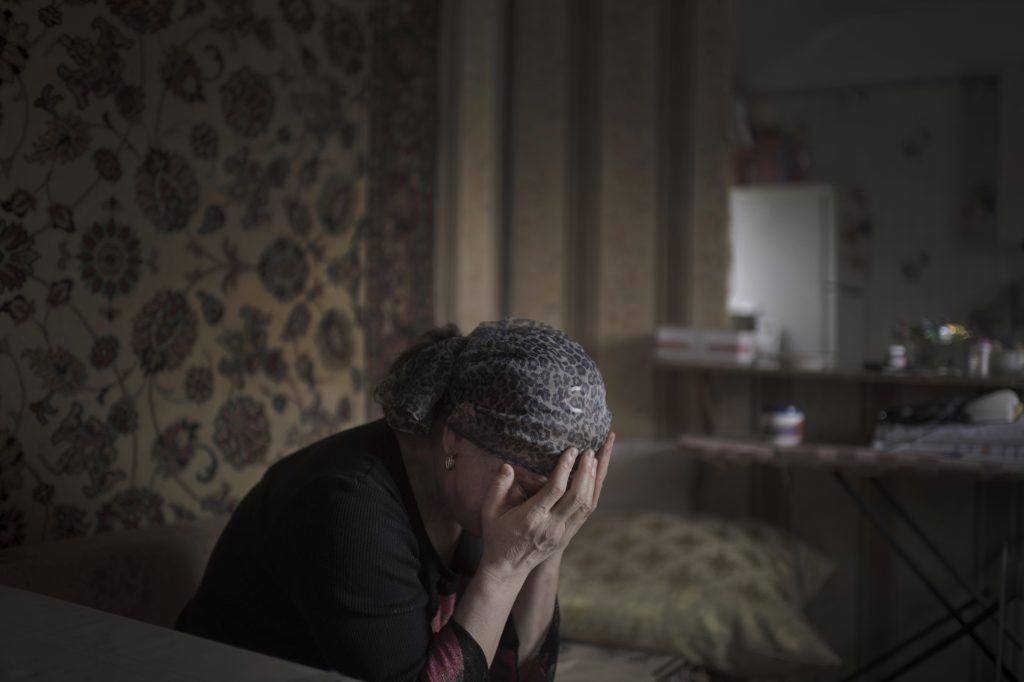 The North Caucasus is situated only 70 miles from Sotji. It's the site for Europe's bloodiest conflict in present times and it's a region where the local population suffer indiscriminate violence on a regular basis and where fear and uncertainty are an every day reality. From January 30 to February 23 the photo exhibition entitled, "Testimony from North Caucasus", can be viewed at Fotografiska in Stockholm.
In 2013, Inna Bukshtynovich from Civil Rights Defenders travelled to the region together with renowned photographer Pieter ten Hoopen documenting the ongoing violations of human rights and to preserve victims' stories as recounted by surviving family members. Civil Rights Defenders has been working in the region for many years defending human rights and strengthening the region's vulnerable human rights defenders.
North Caucasus – a short background
After the fall of the soviet union two devastating wars were fought in the Chechen Republic located in the North Caucasus . The war resulted in the violence spreading across the region. Military operations officially ceased in 2009. However over 700 people have been murdered in the past year alone, many having experienced extreme violence in this small, multi-ethnic and multi-religious corner of South West Russia. The war was originally fought for the liberation of this semi – autonomous region from it's large hegemonic neighbour, Russia. However, over the years the reasons for conflict have transformed to religious context with radical Islam at the heart of the matter.
In the republic of Dagestan terrorism and violence is rampant, as fighting jihadists wage war against government forces. The fight against terrorism has often been used by government authorities as an excuse for Russia to involve itself in killings , kidnappings, torture and persecution of Muslim believers.
About the photographer, Pieter ten Hoopen
Pieter ten Hoopen , winner of the World Press Photo Award , has experienced life in many war-torn countries such as Congo , Afghanistan and Colombia. In this exhibition , he gives an emotional and personal account of the conflict in the North Caucasus. Pieter has chosen to document his findings through the medium of a a short film and in still photo.
The exhibition
The exhibition, which is a collaboration between Civil Rights Defenders and photographer Pieter ten Hoopen will be displayed at Fotografiska in Stockholm between 30 January and 23 February 2014.