Worrying Developments in Cambodia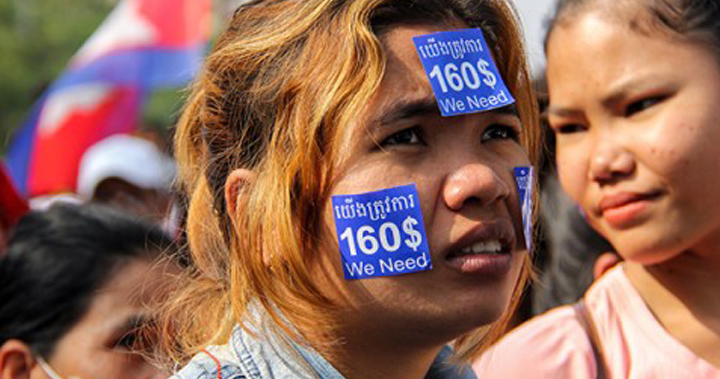 The Cambodian government announced a ban on demonstrations after a violent crackdown on striking garment factory workers. On 2 and 3 January, security forces shot dead at least four workers and injured up to 30 people when they opened fire on protesters.
Over 20 people, including leading activists, have been arrested and several union leaders have received summonses from the police. Following the protests, the authorities cleared Freedom Park from opposition protests and announced an indefinite ban on public gatherings in the capital.
Civil Rights Defenders urges the Cambodian authorities to lift the ban on demonstrations, release those detained for participating in the protests and initiate dialogue with all stake holders: workers, unions, businesses and civil society.
Among the arrested are three human rights activists; Vorn Pao, president of Independent Democracy of Informal Economy Association (IDEA), Theng Soveoun, coordinator at Coalition of Cambodian Farmer Community and Chan Putisak, activist from the Boeung Kak Lake community. The accused were taken to court the next day, charged with breaches of article 218 and article 414 of the Criminal Code. These articles respectively ban "intentional violence with aggravating circumstances" and "intentional damage with aggravating circumstances".
All of those arrested risk up to five years of imprisonment. Initially there was little information regarding the whereabouts and medical condition of the arrested. Recent reports say that they are currently held in the isolated CC3 prison in the east of Kampong Cham province.
These recent developments are related to mass protests, which took place last July with civil society groups demonstrating against what they saw as election fraud during the general elections.
The demonstrations are also symptomatic of the increasing numbers of disgruntled people who want to claim their rights and openly criticise the current state of affairs.