Cambodia: 4 Years On, No Effective Investigation into Kem Ley's Unlawful Killing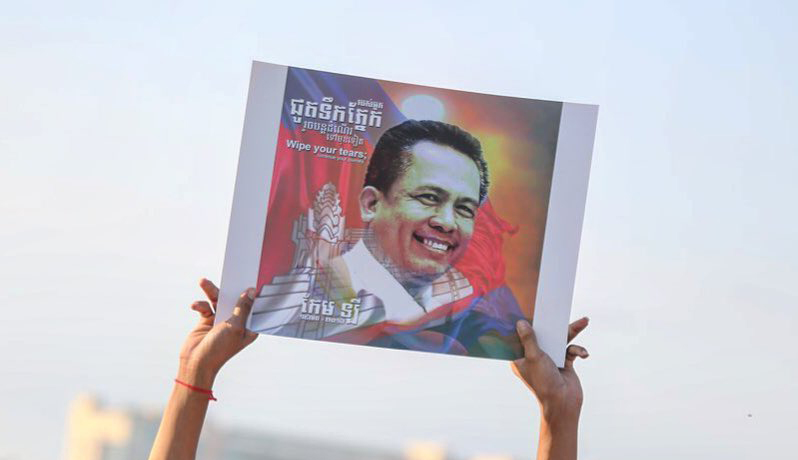 Today, on the fourth anniversary of the killing of prominent political commentator and human rights defender Kem Ley, 30 undersigned organisations, call on the Cambodian authorities to create an independent Commission of Inquiry to conduct an effective and impartial investigation that is long overdue into Kem Ley's death. We further urge Cambodian authorities to cease intimidation and harassment of persons peacefully commemorating his passing.
On 10 July, 2016, Kem Ley was shot and killed while having his morning coffee at a petrol station in central Phnom Penh. Without conducting a prompt, thorough, and independent investigation, the authorities arrested Oeuth Ang, who identified himself as "Chuob Samlab" (meaning "Meet to Kill" in Khmer) and "confessed" to the killing. Following a half-day trial on 23 March, 2017, which was widely criticized for failure to meet international fair trial standards, the court found Oeuth Ang guilty of murder and sentenced him to life imprisonment. On 24 May, 2019, the Supreme Court upheld his sentence.
Since 2016, many international and domestic human rights organisations have consistently called on the Cambodian government to set up an independent Commission of Inquiry to conduct a prompt, impartial, and effective investigation into this killing, with emphasis on examining the potential criminal responsibility of persons other than the direct perpetrator, in line with international standards set out in the International Covenant on Civil and Political Rights (ICCPR).
Read the whole statement here