Serbia: Charges against a convicted activist must be dropped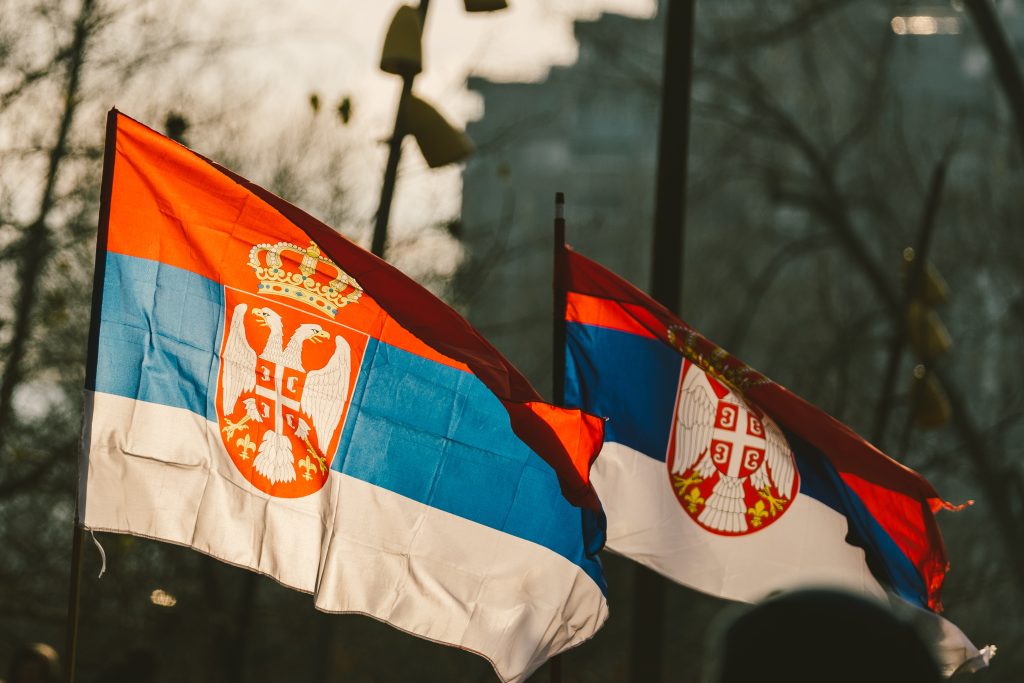 On 3 October, Serbian activist Aida Ćorović faced a conviction and was fined for disturbing public order and peace, stemming from an incident where she threw eggs at a graffiti image of a war crimes convict in Belgrade. Civil Rights Defenders demands the Public Prosecutor's Office drops all charges against the activist and annuls the imposed fine.
Aida Ćorović's charges date back to an incident on November 9, 2021. During a protest commemorating International Day against Fascism and Antisemitism, she threw eggs at a graffiti portrayal of Ratko Mladić, a convicted war criminal, on the wall of a residential building in Belgrade. The court verdict found her guilty of disturbing public order and peace, as well as insulting police officers. Aida Ćorović was ordered by the Misdemeanor Court to pay a fine of 100,000 dinars (approximately 850 EUR), in addition to bearing all the costs of the criminal proceedings.
Freedom of expression and the right to engage in peaceful protest are fundamental rights that should be upheld in every democratic society. Aida Ćorović's actions, as a form of symbolic protest, must be considered in the context of her advocacy for justice and accountability regarding war crimes.
We express our unwavering solidarity with Aida Ćorović and once again, demand the Public Prosecutor's Office to drop all charges against her and to annule the fine. We call on the Serbian authorities to closely monitor the court's decision, in order to prevent the punishment of the activist.
The authorities must respect the fundamental right to freedom of assembly and abstain from implementing any measures or activities that might obstruct the work carried out by human rights defenders and organisations, and also create and enable environment where they can function without fear of intimidation, harassment, or arbitrary legal actions.