Civil Rights Defenders is seeking a facilitator in Psychosocial Security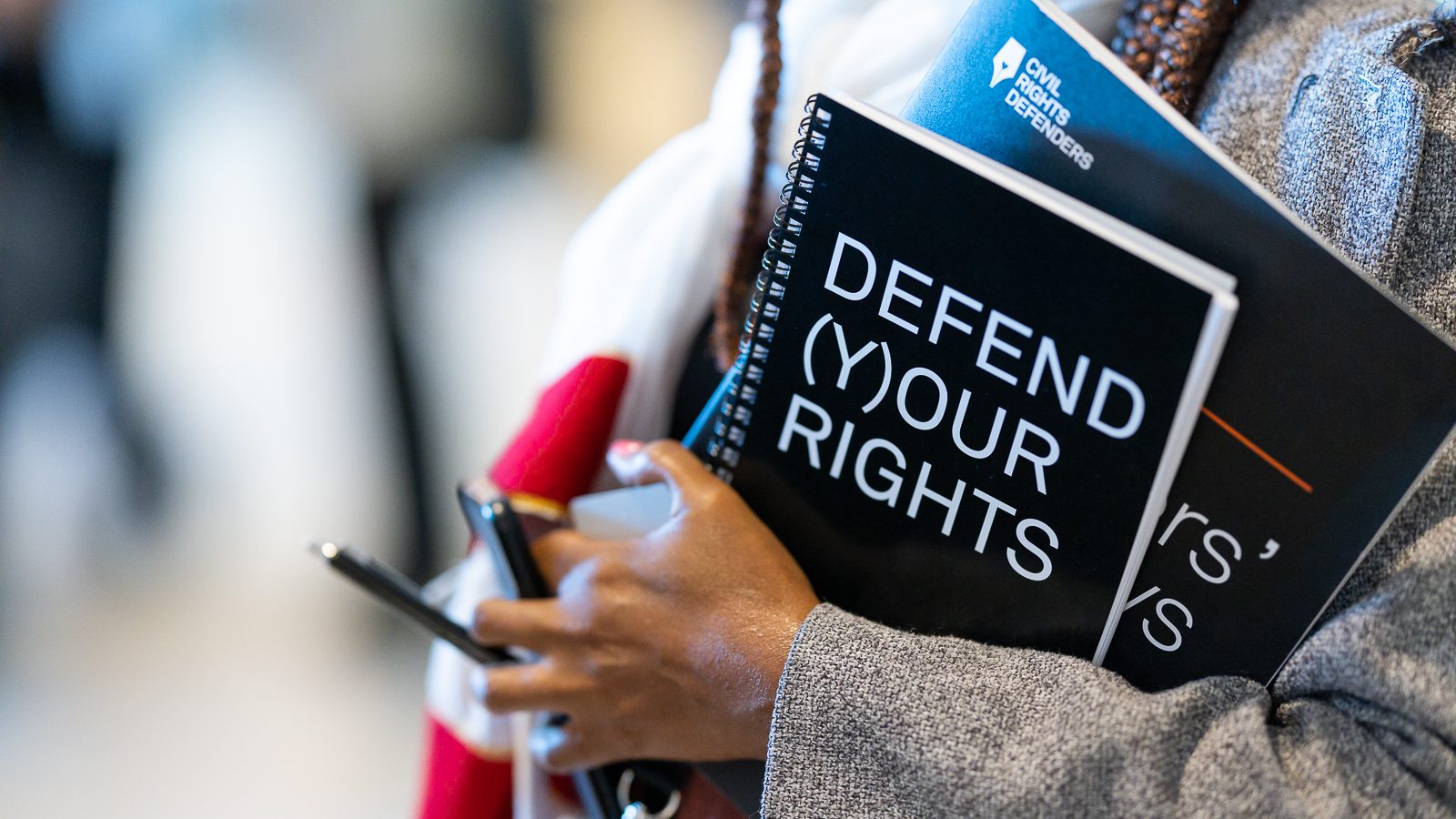 We are seeking an individual to facilitate an in-person workshop on psychosocial security on 5-8 December 2023 and remote consultations/ therapy sessions through December 2024.
Background
Civil Rights Defenders is an expert organisation that partners with and supports human rights defenders (HRDs) globally. We have extensive experience in supporting HRDs most at risk in several of the world´s most repressive countries and regions. Our vision is a world of democratic societies in which we all enjoy our civil and political rights. CRD works through flexible, context-sensitive, and, when needed, fast interventions to support local actors who are at the core of ensuring respect for human rights.  
CRD works in the Africa region and has a close collaboration with local HRDs. Our aim is to provide skills, knowledge, and resources that increase their continued presence and the impact of their work. As a part of these efforts, we are running a project directed at strengthening the security of HRDs at risk in East and Horn of Africa. The project envisages bringing together around 25 HRDs from East and Horn of Africa who will participate in in-person and online networking meetings and workshops between December 2023 and December 2024. The project will focus on strengthening community-based approaches to security and safety of human rights defenders in the region. The goal is to enable and empower a local community around the HRDs to support them with their security needs in the absence of traditional security providers such as the state mechanism.
We will look at security holistically paying extra attention to psychosocial wellbeing and personal security while mobilizing scattered resources, knowledge, and expertise available inside communities and giving the space for the participants to exchange and discuss pressing issues. This cohort of HRDs in the region will be the nodes of community-based security in past the project end.
The workshop on psychosocial security and remote consultations/ therapy are part of this project.
Description and Objective of the consultancy
CRD is looking for an experienced facilitator in psychosocial security in the East and Horn of Africa for our partner organisations and their networks in the region. The workshop will take place in Kenya on 5-8 December 2023. The selected consultant should be available for remote consultations/therapy session through December 2024.
The target group includes HRDs at risk and marginalized HRDs. The objectives of the consultancy are to:
Plan and conduct an in-person psychosocial security workshop for a group of 25 participants.
Provide mentorship and support for participants during the workshop based on their individual needs.
Ensure equality, diversity, inclusion, and accessibility at the core of planning and execution.
Create a safe space for learning and foster cooperation in the group of learners.
Scope of work and expected deliverables
The consultant is expected to facilitate a workshop in psychosocial security that meets the objectives listed under section 2. Training deliverables include:
Prepare appropriate content and agenda psychosocial security workshop. Identify relevant training material, and adapt the material and content to suit the needs and background of the participant; Direct participants to supplementary resources and reference materials;
Deliver an in-person psychosocial security workshop based on the agenda developed in cooperation with Civil Rights Defenders. The workshop will take place on 5-9 December 2023 in Kenya (exact location to be specified in October);
Provide 20 hours online therapy/ consultations to support the participants between December 2023 and December 2024;
Produce a narrative report and evaluation of participants' skills after the workshop.
Required expertise and qualifications
Pursuant to our core values and mission we are primarily seeking facilitators operating from the principle that security and safety training must consider the entire human being and social context—what's often called a holistic perspective. As we work with a very diverse group of partners, consultants with knowledge of LGBTQIA+ issues and with a feminist intersectional perspective are prioritized. To us these are more than buzzwords, and we seek consultants who feel the same way.
We are especially interested in bids from individuals in the countries and regions we work in. Knowledge of local or regional languages, cultural and political understanding, and access to local communities are all important qualities we seek.
Required qualifications:
Origination from a Sub-Saharan Africa, preferably East and Horn of Africa,
Experience of working with human rights defenders, CSOs and local communities in the East and Horn of Africa,
Experience in teaching psychosocial security to human rights defenders,
Experience in interactive and participatory learning methods,
Experience and knowledge in creating safe spaces for adult learners,
Experience in conducting remote consultations/ therapy sessions,
Working from a feminist intersectional perspective,
Working freely in speech and writing in English.
Preferred qualifications:
Home base in one of the East and Horn of Africa countries,
Knowledge in holistic security or other fields of security is considered an asset,
Experience of working with women human rights defenders or marginalized communities is considered an asset.
Ethics:
An understanding and strict adherence to all human rights principles provided in international instruments and jurisprudence is mandatory,
An understanding of the unjustness of inequality (whether based on gender, sexual orientation, class, ethnicity, citizenship, economic status, etc.) and a commitment to strive for social change towards equity and justice.
Payment schedule
The consultant will receive 30% percent of the total payment in advance.  The consultant will receive the remaining amount (70% of the total payment) upon the completion of all deliverables as approved by CRD. The costs related to the workshop, such as travel and accommodation, will be covered by CRD.
How to Submit an application
Application for this consultancy should include:
The applicant's profile (max. 1 page) focusing on what makes the applicant the right person for the consultancy – Your experience performing psychosocial security workshops and remote consultations/ therapy sessions and a brief overview of how you work—your "teaching style" or methodologies,
CV and Relevant experience,
Your daily rate for the services offered,
Names and contacts of three references (should include at least one human rights organization).
We welcome applications until 23:59 on 9 October 2023. Applications will be received in English. We encourage potential applicants to contact us directly in case of questions or further discussion.  Please send your proposal as well as possible questions to inna.bukshtynovich@civilrightsdefenders.org and natalia.project@crd.org using the subject 'psychosocial security workshop" (Signal and other channels available on request.)
We welcome to apply individuals of many different backgrounds and skill sets. Our defender-centric methodology means that trainings and other interventions are planned and produced with the human rights defenders' interests and needs front and centre. We are not seeking to mainstream a particular way of working or set of tools unless there are clear benefits for our partners.
Every qualified application will be considered. Civil Rights Defenders does not discriminate based on race, colour, religion, gender, gender identity or orientation, genetic information, age, national origin, marital status, disability status, political ideology, or any other characteristics protected by applicable law.
Any information submitted will be processed under the Civil Rights Defenders Privacy Policy.