Civil Rights Defenders launches Off.guard – the first tool created to share vital information when internet shuts down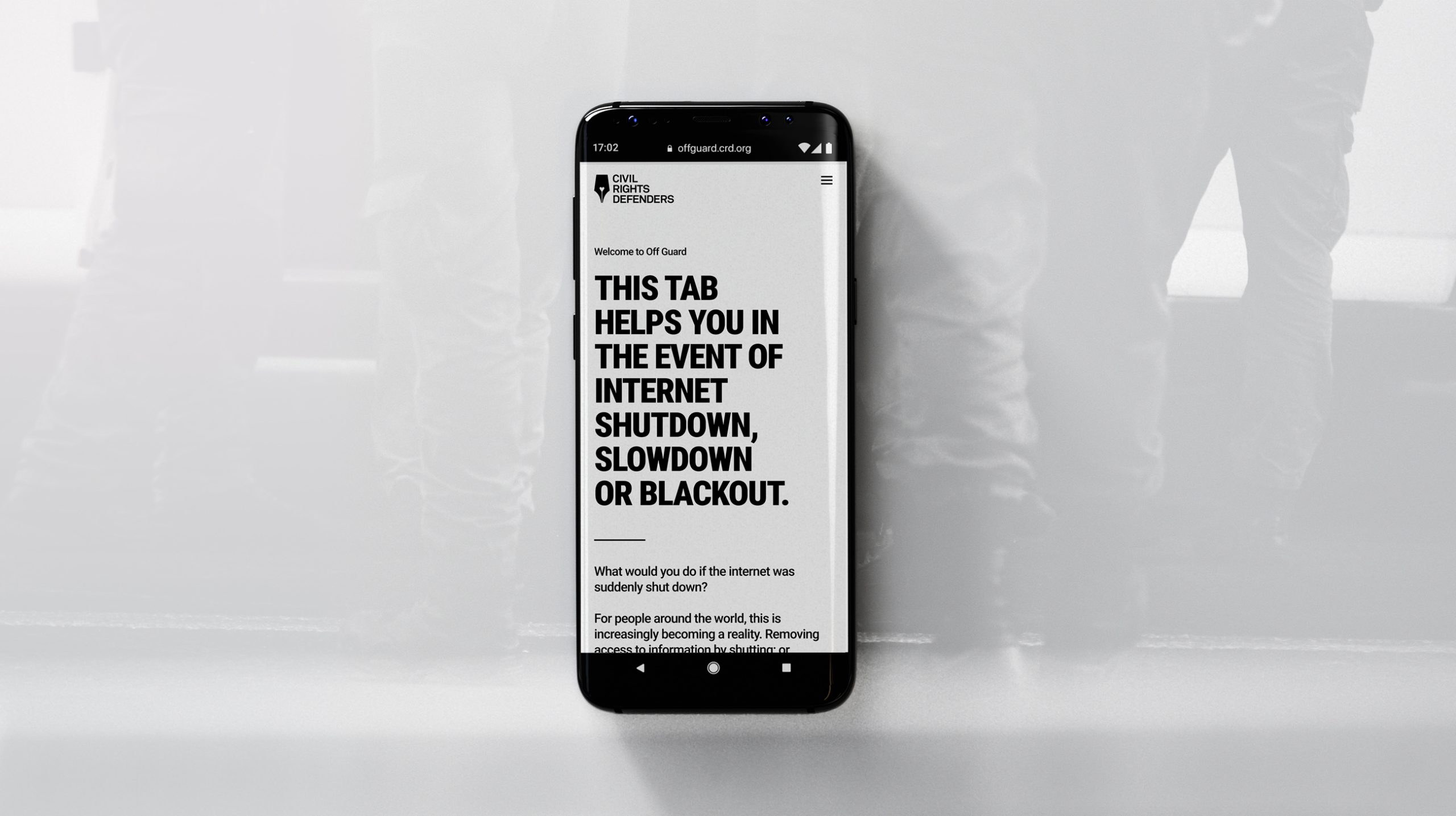 Access to the internet can sometimes be the difference between life and death. Therefore, Civil Rights Defenders is now launching the new digital tool Off.guard. Off.guard allows private individuals, journalists and human rights defenders to share important information in countries where deliberate disruptions of the internet occur during elections, civil unrest, crises, and war.
Deliberate internet shutdowns or disruptions as well as censorship are becoming more and more frequent in many parts of the world. It has become a common tool for authoritarian regimes to control its citizens, by controlling what kind of information is shared. In 2022, there were over 187 reports of internet shutdowns and slowdowns in over 35 countries.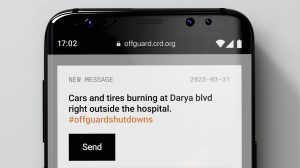 According to a report by the UN, internet shutdowns or disruptions in connection with armed conflicts and mass demonstrations have led to people not being able to communicate or report abuses, which has caused further insecurity, violence and violations of human rights.
"Civil Rights Defenders created Off.guard as a response to meet the growing repressions of internet shutdowns, where important news or critical information does not reach those who need it most. Access to information is a right, and can sometimes be the difference between life and death", says Marcin de Kaminski, Director of Security and Innovation at Civil Rights Defenders. 
When people are subject to internet shutdowns, they often lose access to regular news sources and social platforms as these are often too heavy to load without a stable internet connection. Off.guard, on the other hand, is text-based and creates a user generated feed with critical information. The feed is automatically updated in the background, which means that all information is saved locally on the user's device. Even if your connection is lost – your access to information isn't.
Learn more and support
Learn more about Off.guard here. Support freedom om speech and access to information by sharing Off.guard with people in affected regions.
Contact
For questions, contact our press room at +46 (0)76 576 27 62 or offguard@crd.org.