Ten years after the chemical weapons attack in Syrian al-Ghouta, the victims are still waiting for redress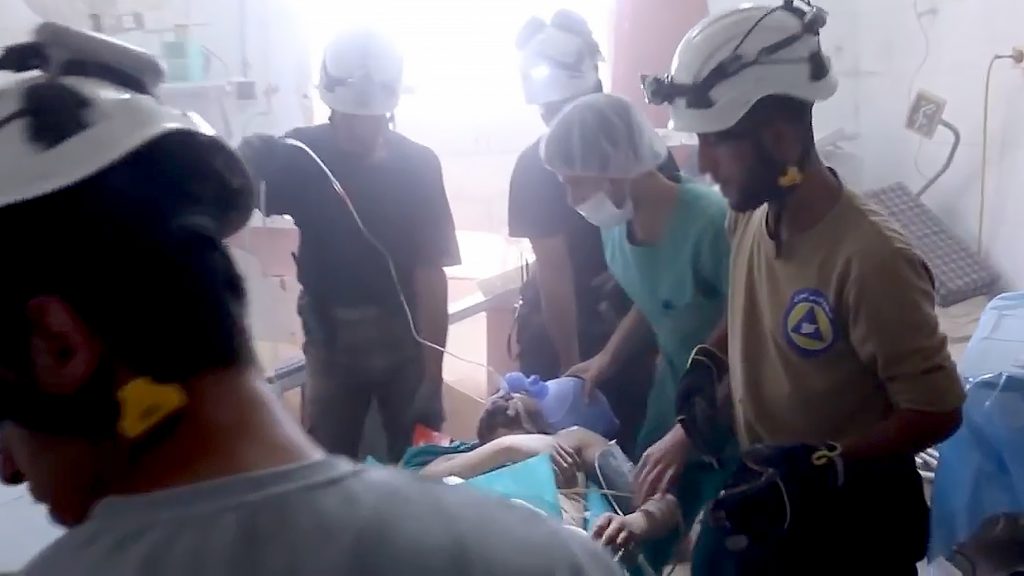 Today marks ten years since the Syrian regime carried out a brutal chemical weapons attack in areas around Syria's capital Damascus. Police investigations are ongoing in Germany, France and Sweden, but no one has yet been held accountable for this war crime and crime against humanity.
The chemical weapons attack in Ghouta resulted in over a thousand deaths and injuries, including several hundred children. Evidence shows that the attack was planned and carried out by the Syrian regime.
"The impunity that has prevailed over the past ten years signals that the world does not care about the fate of the victims of the sarin gas attack and their families and that the rules agreed upon by the majority of the world's states can be violated without any tangible consequences. That is why it is important that the victims and their families receive redress and that those responsible for the attack are held accountable", said Aida Samani, Senior Legal Adviser at Civil Rights Defenders.
Together with survivors of the sarin gas attack, Civil Rights Defenders and other human rights organisations filed police reports in Germany, France and Sweden in 2020 and 2021.
Since we submitted our complaint in Sweden and our partner organisations filed complaints in France and Germany, the authorities in all three countries have taken investigative measures. In addition, Civil Rights Defenders has now been included as a party to the ongoing investigation in France. This means, among other things, that Civil Rights Defenders can contribute more actively to the investigation by, for example, proposing witnesses for questioning by the authorities or by exchanging information with the authorities.
Chemical weapons attacks in Syria
Since 2011, more than 200 chemical weapons attacks have been reported in Syria. UN investigators, together with the Organization for the Prohibition of Chemical Weapons, OPCW, have determined that the Assad regime is responsible for several of the attacks. Toxic gases such as sarin, chlorine and mustard gas have been used in the attacks on the civilian population. The attacks resulted in thousands being killed and injured. Being exposed to sarin gas is life-threatening, painful and often leads to long-term severe injuries in those who survive.
More information
For a summary of the police report we filed in 2021, read more here.
To read more about the last time we reported 25 high-ranking people within the Syrian regime, read more here.
Contact
For more information, please contact Civil Rights Defenders at press@crd.org or +46 (0)76 576 27 62.