Kosovo: Safety and protection of journalists must be ensured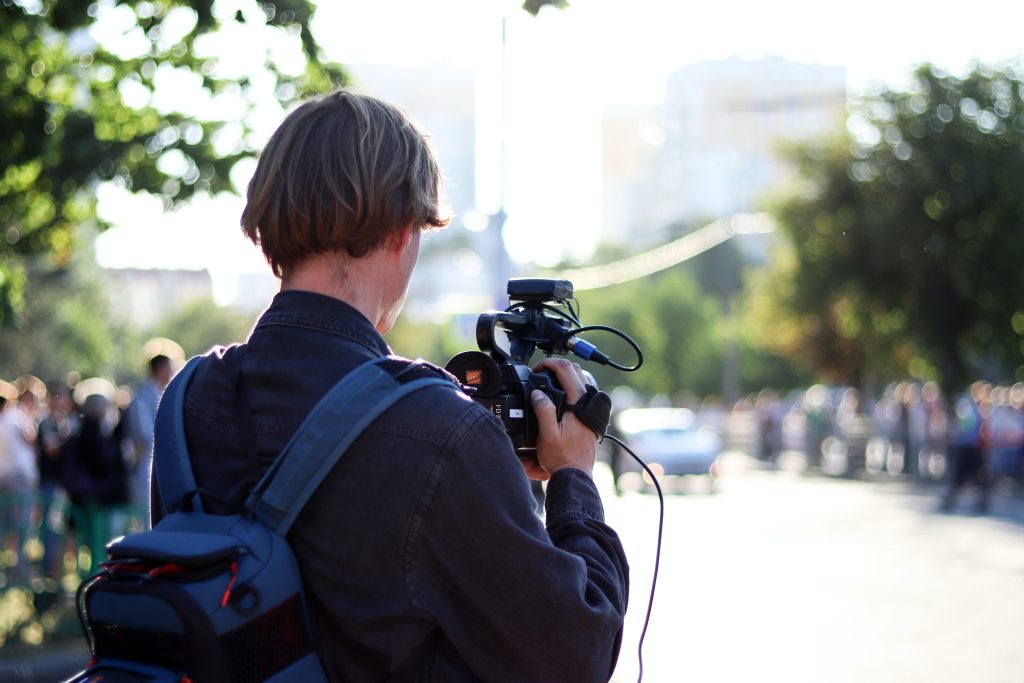 The situation in northern Kosovo has witnessed a troubling escalation of tensions in recent days. However, the severity of the current situation is particularly alarming, as it involves severe clashes and widespread violence, leading to the injury of numerous police officers, protesters, and journalists.
What is the latest cause of the conflict?
The Kosovo dispute is rooted in a complex historical background, characterised by a long history of conflicts and devastating wars. Regrettably, this issue remains unresolved, leading to persistent tensions that exist to this day.
Following the Serbs' boycott of last month's local elections in northern Kosovo, where they constitute a majority, newly elected ethnic Albanian mayors took occupancy of their offices last Friday, accompanied by Kosovo police. The Serbs made attempts to impede the handover of premises, leading to the deployment of tear gas by the police to disperse them.
On Monday, Serbs organised a protest in front of the municipal buildings, igniting a tense standoff that culminated in intense clashes between the Serbs, Kosovo peacekeepers, and local law enforcement.
Disturbing number of attacks on journalists
Over the past few days, as the conflict has intensified, a distressing series of targeted attacks have been witnessed against media workers and journalists reporting on the ground. Multiple instances of physical assault on journalists and deliberate destruction of their equipment, including acts of vandalism targeting media broadcasters' vehicles, have been reported during their coverage of the ongoing protests. As of now, according to the statement of Xhemajl Rexha, President of Association of Journalists of Kosovo, over 16 cases of assaults towards journalists and media workers have been registered since 29 May in the northern part of the country.
"The situation for journalist safety in Kosovo is very disturbing, with the highest number of attacks recorded in the country's recent history. Unfortunately, the Government of Kosovo and the police have not taken any measures to protect journalists. It is very important that the Ministry of Internal Affairs and Kosovo Police introduce safety measures for journalists as soon as possible to avoid further escalation. Journalism is a dangerous profession, especially in conflict areas such as the north of Kosovo, and therefore special measures should be taken into account to protect media professionals. The media play a crucial role in informing the public about the difficult situation in north. It can only do so if the state provides an environment where journalism is possible", said Flutura Kusari, activist and legal advisor at European Centre for Press and Media Freedom.
Protection of journalists and media workers should be prioritised
The safety and protection of journalists are vital to uphold the core principles of freedom of the press, transparency, accountability, and democratic values. By ensuring journalists can perform their duties without fear or harm, we create an environment where they can freely report the situation and provide the public with essential information. This commitment to their safety guarantees that citizens can access diverse perspectives, stay informed, and actively participate in democratic processes.
"In times of crisis, journalism and the media play a critical role in safeguarding human rights, fostering transparency, and amplifying voices. By providing accurate and timely information, journalists empower the public, shed light on potential abuses, and hold power accountable. Protecting journalists and ensuring their freedom to report is not just a matter of press freedom, but a fundamental necessity for a just and informed society", said Sarah Maliqi, Programme Officer at Civil Rights Defenders.
In light of the above, we call on the Kosovo government, in particular Ministry of Internal Affairs, as well as on the Kosovo police, peacekeeping force in Kosovo (KFOR), and all relevant stakeholders to prioritise the safety and protection of journalists during protests. The critical role played by journalists in documenting and disseminating information is fundamental to the promotion and protection of human rights.
We stand in solidarity with journalists and media workers in Kosovo and remain committed to working towards a safe and enabling environment for their invaluable work in promoting human rights, democracy, and social justice.