Good things that happened in the world during 2022

2022 was a tough year when it comes to the human rights situation. Despite this, human rights defenders continue to fight for human rights and democracy around the world. Thanks to these brave people, we saw glimmers of light. Here are some of them.
EuroPride 2022 in Belgrade – we walked!
EuroPride 2022 in Belgrade was a historic event for the country and the region. It was announced as the largest event for the LGBTI+ community in Southeast Europe. Despite the Serbian government's attempts to ban the parade, resistance from certain political parties and groups, as well as heavy rain – on Saturday 17 September, almost 10 000 people gathered on the streets of Belgrade to march together for love, solidarity, equality, and human rights!
The Nobel Peace Prize to human rights defenders
This year's Nobel Peace prize was awarded to Ales Bialiatski from the Belarusian human rights organisation Viasna, as well as the Ukrainian human rights organisation Center for Civil Liberties, and the Russian human rights organisation Memorial. Ales Bialiatski received our Civil Rights Defender of the Year Award in 2014.
Since Russia's invasion of Ukraine, nothing has been the same in the region. Thousands of people have lost their lives, been forced to leave their homes, or fallen victim to war crimes. Despite this, civil society organisations and human rights defenders are continuing their work. This year's Nobel Peace Prize is an important recognition of all the brave people fighting for democracy, peace, and human rights in times of war.
New law gives indigenous Sámi people more influence in Sweden
On 1 March, a new law (konsultationsordningen) came into force in Sweden. The Swedish government and authorities now have an obligation to consult the Sámi Parliament and other Sámi representatives before making decisions that may have a direct impact on the Sámi languages, culture, livelihood or status as indigenous people. The law came into force after hard and systematic work, mainly by Sámi organisations and other actors within the Sámi civil society, who have advocated for the law to become a reality for a long time. Read more here.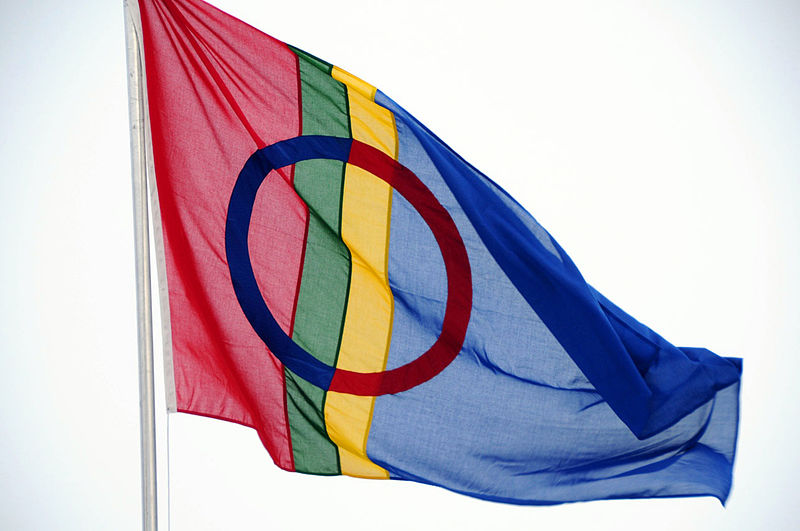 Woman human rights defender becomes first black vice president in Colombia
For the first time in the history of Colombia, a woman human rights defender and representative of the Afro-descendant population became vice president of the country – Francia Márquez. From her position, Francia has begun to advance the agenda for women's rights and the people of the Colombian Pacific region affected by the armed conflict. She also led a fight to protect the lives of human rights defenders in Colombia.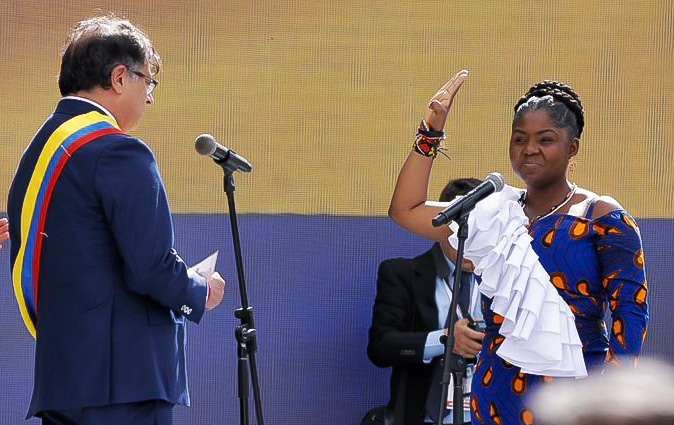 Social protests in Cuba
2022 was the year the Cuban civil society found the courage to hit the streets and peacefully and permanently fight for their rights. Despite police and state repression, thousands of people took to the streets during hundreds of marches in all of the country's provinces in 2022.
Human rights defenders from all over the world could meet in person again
After two years of pandemic mode, Defenders' Days could finally take place in Stockholm again. It is one of the world's largest human rights conferences and gathered over 200 human rights defenders from more than 50 countries. The conference provides a platform for activists to share experiences, learn, and strengthen each other, as well as a place to take a break from the threats that many of them face in their countries. As the space for civil society is shrinking in many parts of the world, this was well needed.