State of emergency should not be an excuse to violate human rights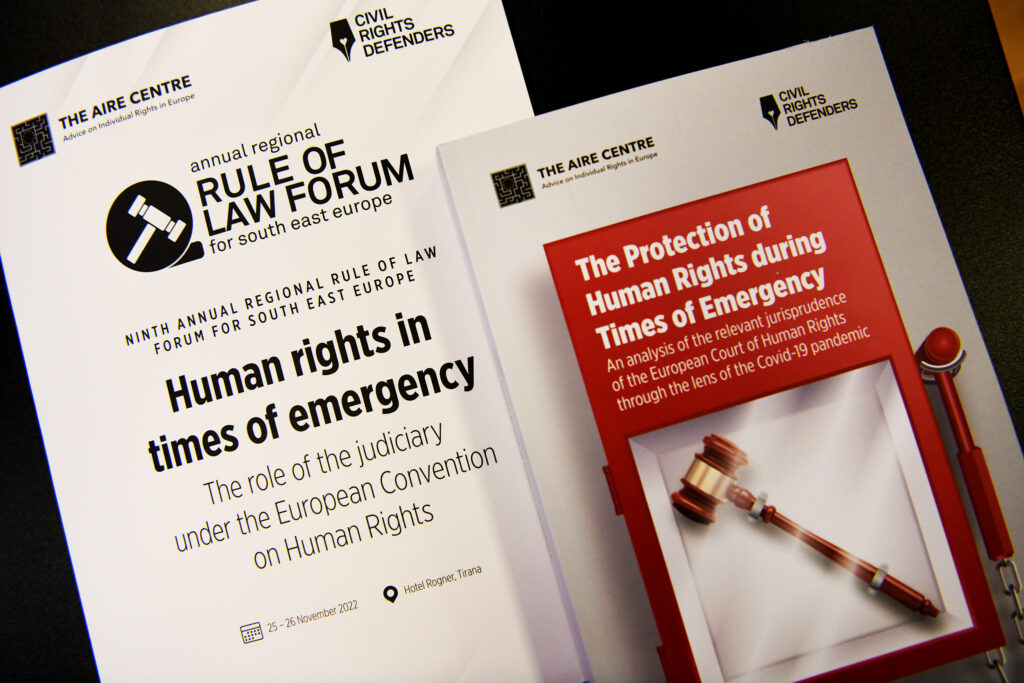 The Ninth Annual Regional Rule of Law Forum for South East Europe, hosted by Civil Rights Defenders and the AIRE Centre, took place in Tirana, Albania during November 25 – 26, 2022. This year the forum was held under the topic Human Rights in Times of Emergency – the Role of the Judiciary Under the European Convention on Human Rights.
Almost two years ago, amid the COVID-19 pandemic, at the 2020 Rule of Law Forum we were among first to start the discussion about impact of the pandemic on human rights. This year, the forum became an opportunity to reflect on key legal developments and lessons learnt during this period.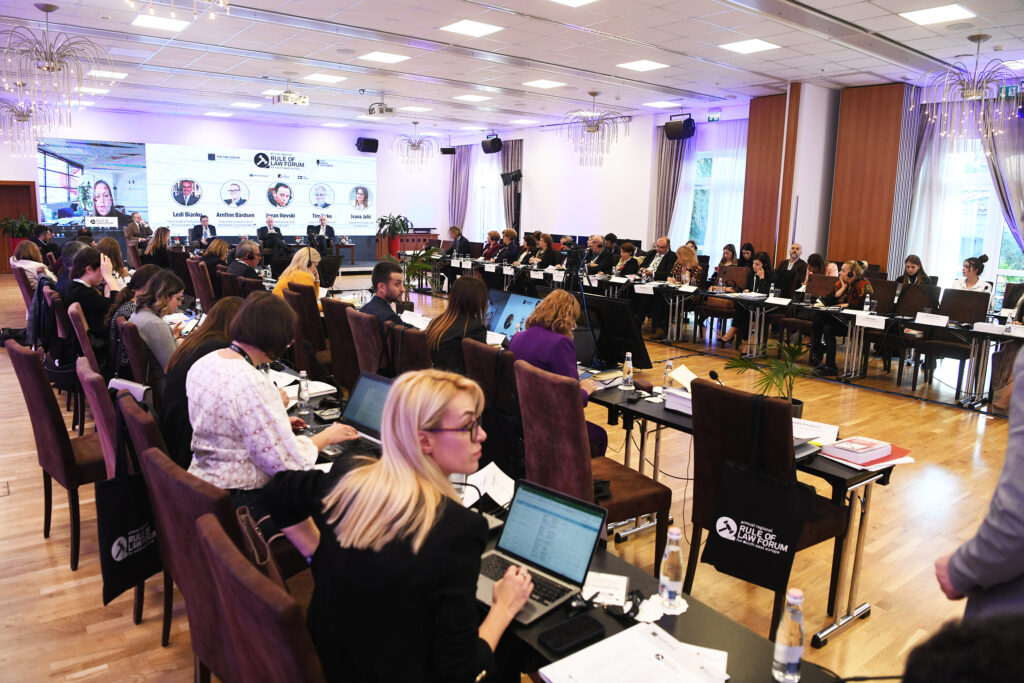 "In times of emergency, state authorities are required to set measures, react quickly, and protect their citizens. Unfortunately, as we have seen in the last years, such actions might often lead to violation of human rights, especially in countries with authoritarian regimes and hybrid democracies. Our task is to ensure that full respect of international human rights standards is always a priority. This year, besides pandemic, Europe is facing new challenges, among which is the war in Ukraine and its significant impact on Europe and its citizens. When a new crisis appears, lessons from COVID-19 can provide a valuable opportunity for us to learn how to act and respond to emergency situations and ensure the judicial and democratic scrutiny of emergency measures," said Goran Miletić, Civil Rights Defenders' Director for Europe and MENA during his opening speech.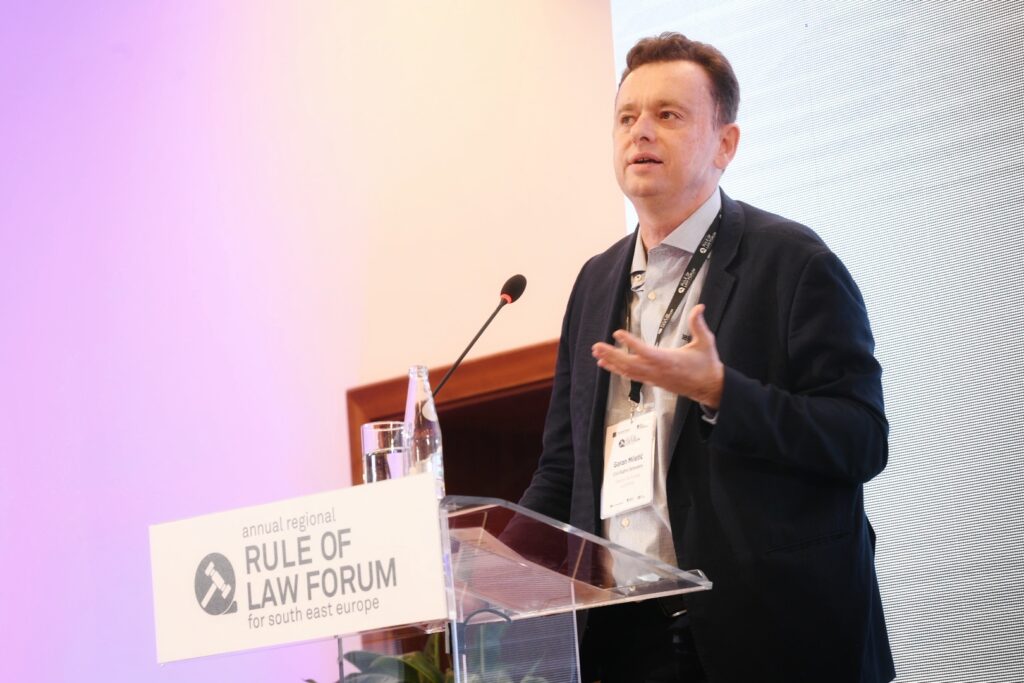 Elsa Håstad, Swedish Ambassador to Albania, has also addressed the audience with an inspiring message: "The principle of human rights stays the same regardless of circumstances in times of emergency. Giving space to civil society and media to engage is of outmost importance to better respond, protect and preserve human rights."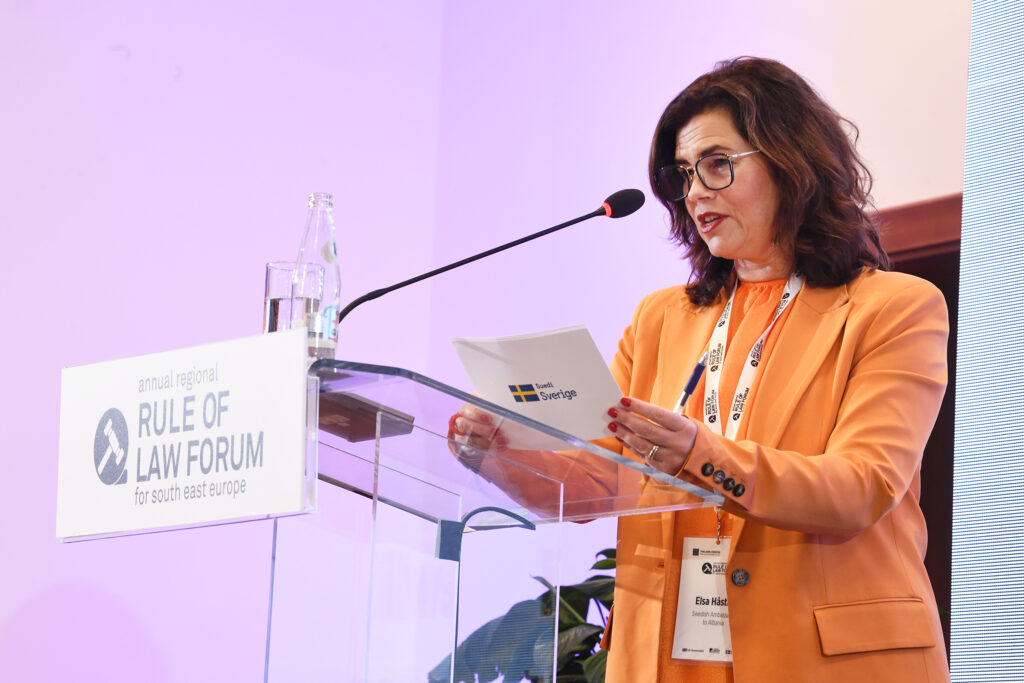 For two days, the forum has brought together more than 100 participants, among which are former and current judges of European Court of Human Rights, members of judiciary, lawyers, and representatives of civil society.
During the forum an updated guide on COVID-19 and human rights was presented, which takes account of relevant European and domestic jurisprudence delivered since the start of the pandemic. These cases, and the updates to the guide, provide vital guidance on questions regarding how to balance and protect rights in the context of the pandemic, but also have wider importance regarding the protection of rights during times of emergency more generally.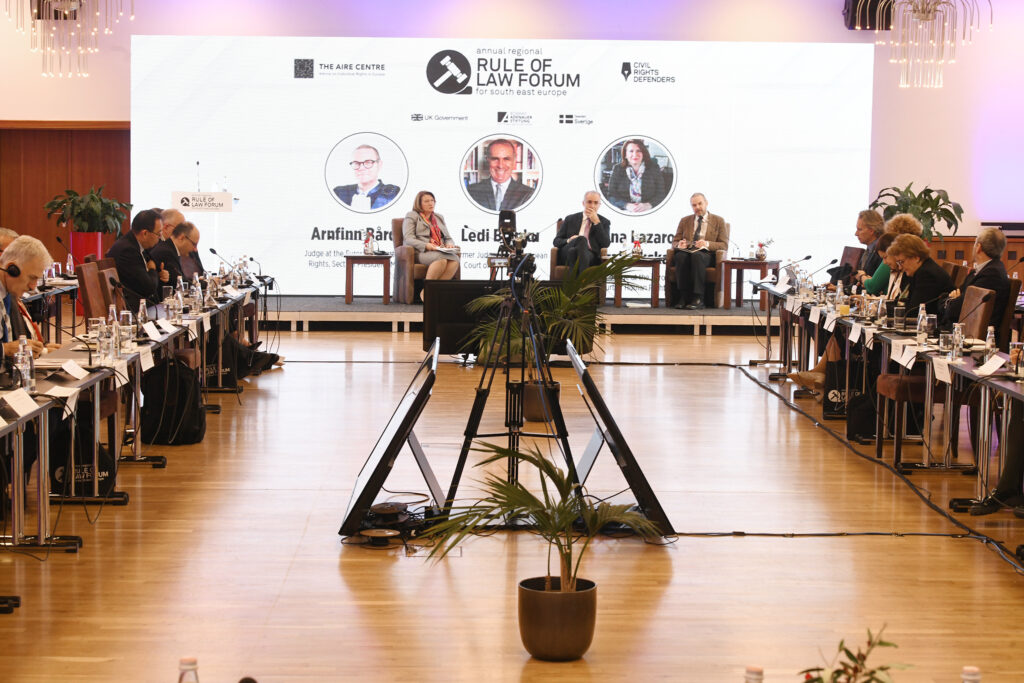 A full report of the forum, publications, as well as videos of speeches and panel discussions, will be available shortly at https://www.rolplatform.org/rule-of-law/.