Faces of Pride: Liridon Veliu – a part of Kosovo Pride Week since the beginning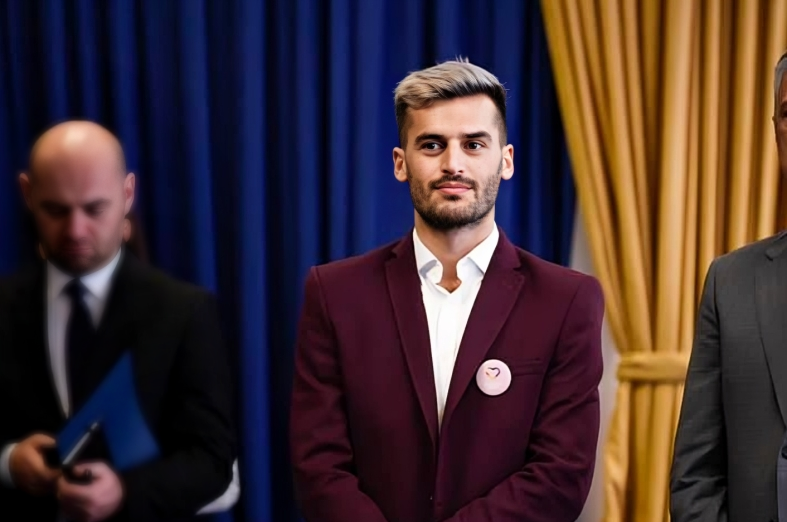 From starting a Facebook page translating news and information about lgbti+ rights in his teens, to organising the first Pride week in Kosovo. Liridon fights for the right of lgbti+ people to be proud of who they are, and for the joy and happiness that is Pride. Liridon is one of the many brave activists joining Civil Rights Defenders for Stockholm Pride this week.
How and why did you become and LGBTI+ activist?
At the age of 17, a friend and I started a Facebook page with the intention of translating news and information about LGBTI rights and helping LGBTI people here in Kosovo. Two years later, I started engaging with an LGBTI organisation as a volunteer in the beginning and then I started working there in 2013. Since then, I have been part of the most significant events that have happened, such as: the first IDAHOBIT match, inclusion of SOGI in anti-discrimination legislation and criminal code, the first Pride Parade, countless workshops, trainings and activities with Kosovo institutions and so on.
How do you and your organization work to strengthen LGBTI+ rights?
The Center for Social Group Development (CSGD), the organisation that I currently work with, operates in four major fields: Advocacy for advancing LGBTI rights in Kosovo, awareness raising, empowering the LGBTI community to fight for their rights and HIV and STI prevention for LGBTI people.
What does Pride mean to you?
I have been engaged with organising the Pride Week in Kosovo since the beginning, and although it is a lot of work and a lot of stress, the endgame of it all is quite beautiful and quite fulfilling.
Among other things, Pride for me represents the joy and happiness of LGBTI persons. It shows the love and beauty of being who you are, and being proud.

– Liridon Veliu
 Read more about how Civil Rights Defenders works to support LGBTI+ rights here.