Faces of Pride: Dea Nini feels the responsibility to be an actor of change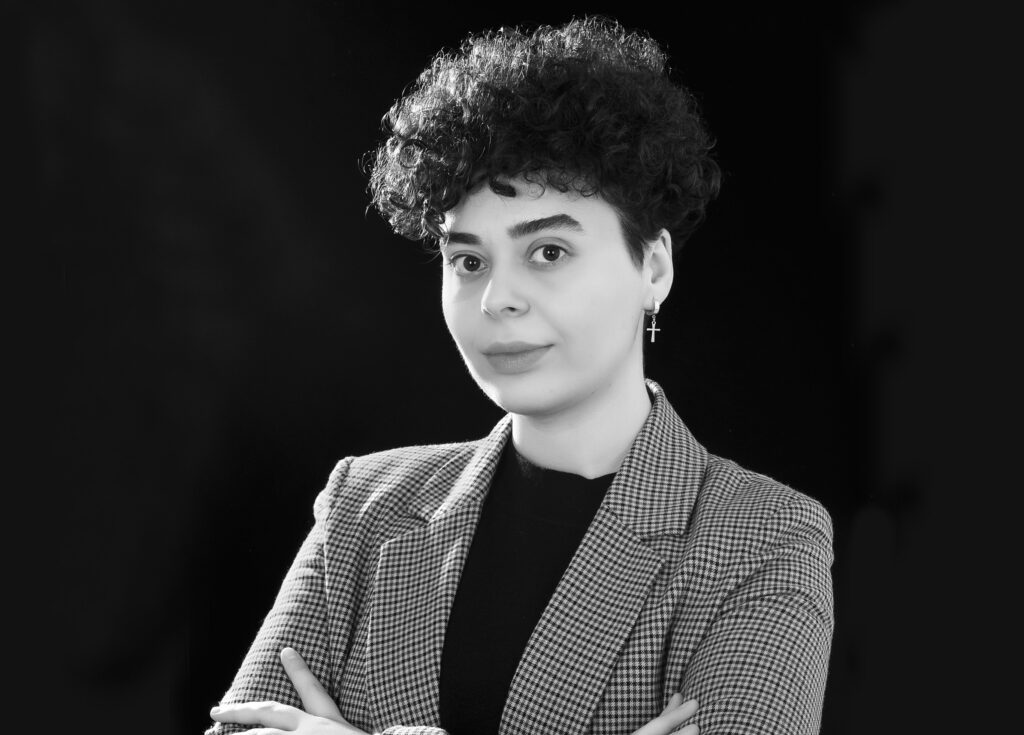 Growing up in a small town with bullying and a closed and patriarchal mentality, Dea Nini felt a need for justice. She is now a legal expert when it comes to LGBTI+ rights, representing the change she wants to see in the Albanian society. Dea is one of the many brave activists who are joining Civil Rights Defenders for Stockholm Pride this week.

How and why did you become an LGBTI+ activist?
Growing up as a lesbian in a small town where the mentality was closed and patriarchal, I developed a deep need for justice. Bullying at school, the inability to live my first love openly and the reluctance to be true to my parents were the main reasons for my engagement in the LGBTI movement.
I want to live in a reality where systemic efforts are made to uphold human rights. Reality is far from that in Albania. Laws, policies and their implementation constantly fail to protect people, especially those belonging to the most vulnerable groups such as women, Roma and Egyptians, LGBTI communities and victims of all forms of violence. This reality results in multi-layered human rights violations.
Feeling an inner responsibility to be an actor of change in my country, I chose to study law. After contributing for five years as a volunteer for the LGBTI cause in Albania, I started to work for the LGBTI Alliance as a legal expert and human rights researcher. Contributing as a law practitioner in the LGBTI+ movement in Albania represents the change I want to make for a just society, where human rights are truly inalienable and considered a development issue.
What has Pride meant for the LGBTI+ movement?
Pride for the LGBTI+ movements has been a form of existence and resistance over the years and not just a way of celebrating our community identity. Organizing Pride events around the globe, the LGBTI community has increased its visibility, showing that at the core of our battle for equality and legal recognition remain the values that are vital for all the society. Pride has helped spread the message that our struggles for equality and justice are not only personal and isolated but also political. Participating the Pride parades, members of the LGBTI communities have been able to occupy the public spaces from which they felt excluded or invisible for years and be the voice for the most disempowered between us, who often find it impossible to participate in these events. These are just some of the reasons why Pride remains very important for the LGBTI community in a reality where more than 60 countries in the world still criminalize being LGBTI and where the struggles for social justice remain more relevant than ever.
What does Pride mean to you?
To me, Pride represents the most inclusive form of LGBTI+ resistance in years. Through advocacy work and Pride events, the LGBTI+ community has shown that the personal is political. The manifestation of love, solidarity, resilience and persistence in our efforts to achieve equality and legal recognition is the best way to show that we share common values with the whole society.
Occupying public spaces in which we are often invisible or unwanted and conveying political messages from these spaces is an empowering act.

– Dea Nini
Read more about how Civil Rights Defenders works to support LGBTI+ rights here.