"It is important for the history" – Ensuring Justice in Times of War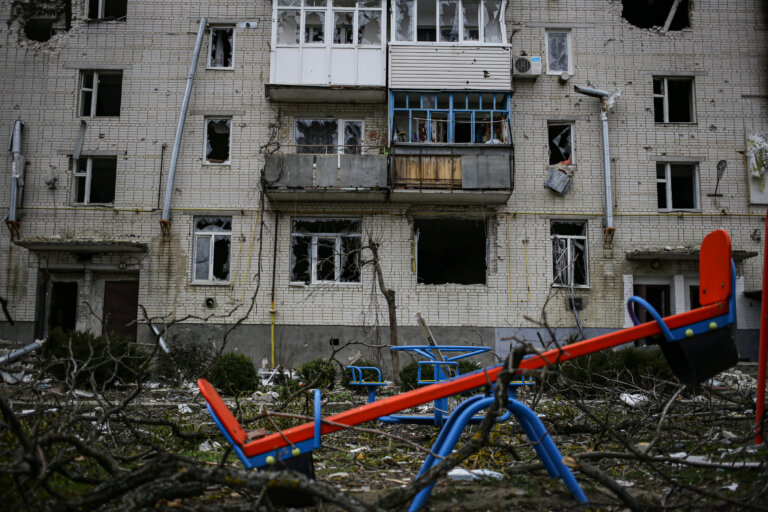 The images of dead bodies lying on the streets in Ukrainian cities have shocked the world. Many want to see justice and accountability for the atrocities. Civil Rights Defenders' partners are now working to eventually make that happen – by collecting material and evidence of the crimes committed.
217 children killed
One of the organisations we work with, Almenda, focuses on how children have been affected by the war. The most common types of crimes are killing or injuring of children, attacks on schools or hospitals, and denial of humanitarian access to children. There are also increasing reports of rape and sexual violence against Ukrainian children and women. Almenda reports that 217 children have been killed and that 393 children have been injured.
"The most terrible crimes are committed during armed conflicts. Making sure they will not go unpunished is a fundamentally important and difficult task", says Valentyna Potapova from Almenda.
"The main goal of our work is to protect children who have become victims of the Russian armed aggression in Ukraine and to promote the creation of special programs and mechanisms to protect the rights of children affected by the military conflict", Potapova continues.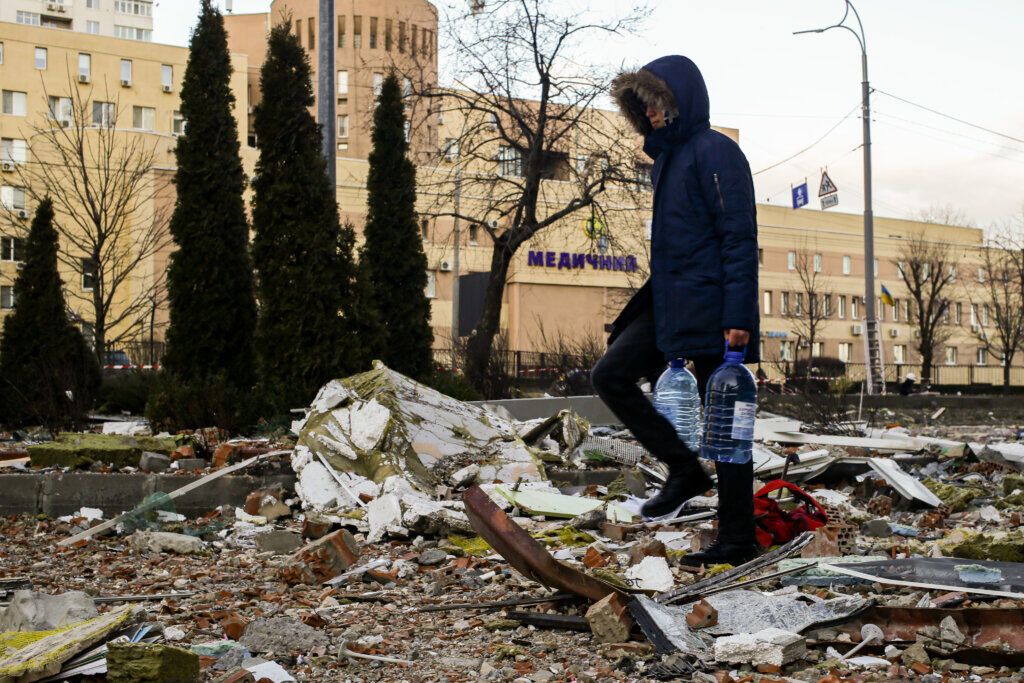 Documenting war crimes
Even in times of war, there are laws. The rules of war, or international humanitarian law, are international laws that set out what can and cannot be done during an armed conflict. Torture, attacks on civilians or civilian buildings, and sexual violence are examples of war crimes. Committing these crimes can have legal consequences.

In order to bring those responsible for war crimes to justice, documenting and collecting evidence of the crimes is crucial. Civil society plays an important role when it comes to doing this and many democracy and human rights organisations have adapted their work to now focus on documentation.
Ensuring the right to truth
Kateryna Petrova, Deputy Head of The Regional Center for Human Rights, says that documentation is the first step in a complex process. Their aim is to ensure the right to the truth, and they document evidence to detect and record violations committed during the conflict. They want to create a single database of documented cases that can be used by national and international law enforcement agencies and courts to bring Russia as a state and its senior officials to justice.
"A documented violation is the basis for restoring the victim's rights and obtaining adequate compensation", says Kateryna Petrova.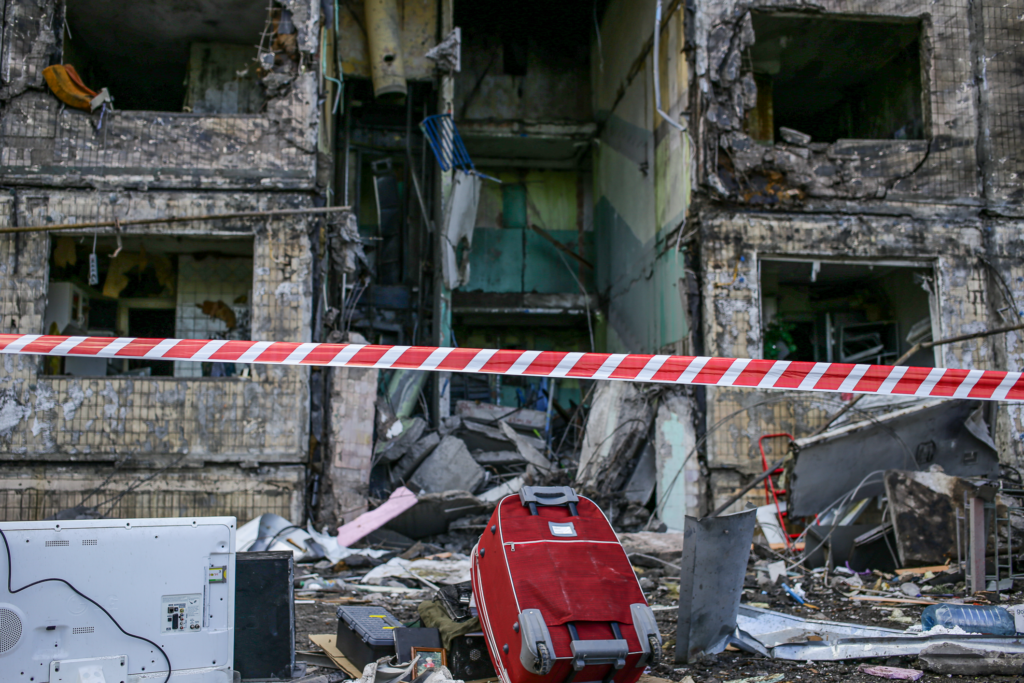 "They came to our country to kill peaceful Ukrainians"
The devastation in Ukraine is extensive. There are several reports of violations of international law, including the use of cluster bombs.
"The testimonies of Ukrainians will be important for the future, for the history of this war. For our country as a whole and of course, for the international movement for human rights", says Yuriy Belous, a Kiev-based attorney working together with civil society to collect evidence of war crimes.
"They came to our country to kill peaceful Ukrainians, to destroy our country and our state, and to impose their own rules", he continues.
Help from international community important
Many of the organisations mention the importance of support from the international community. Financial support is crucial, especially to those organisations working in dangerous areas, but it is also important to receive guidance and shared experience on how to properly document and collect material. Safe storage of the data collected is particularly important. The international community also plays an important role in sharing information about documented violations and highlighting cases of abducted activists, journalists, and human rights defenders so that the world knows what is happening in Ukraine.
Support our work
The crimes committed must be documented so that those responsible can be held accountable. Civil Rights Defenders works together with organisations in Ukraine to collect evidence such as photos, videos, and personal testimonies that can eventually be used in court. We support these organisations both financially and by providing guidance on how to collect and document the information.