Lukashenka Endangers Thousands in Poland-Belarus Border Crisis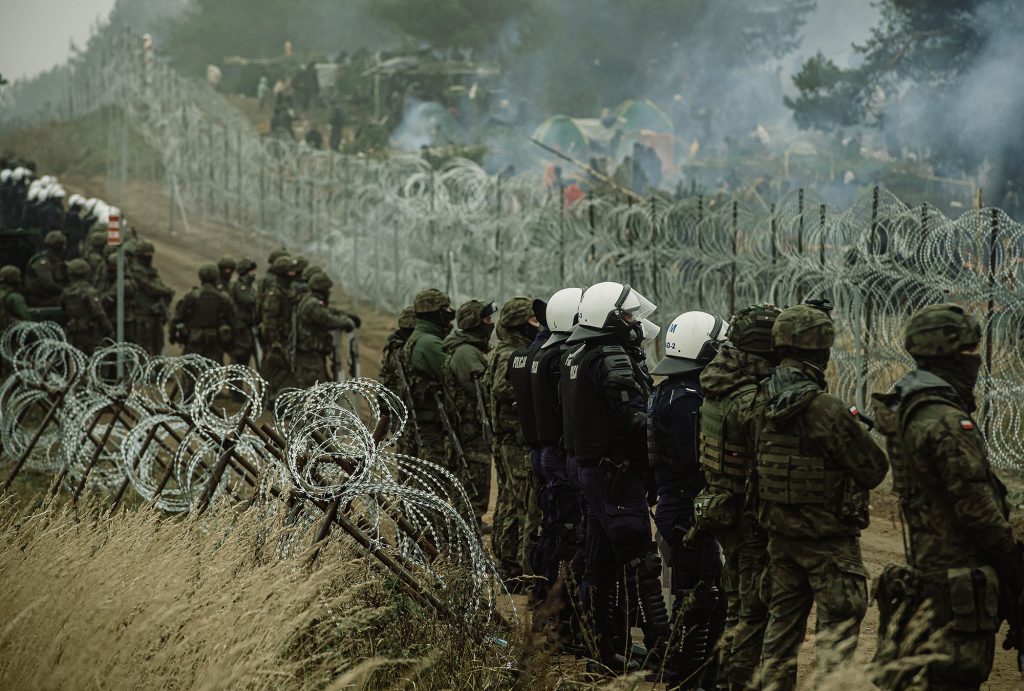 The crisis at the Poland-Belarus border is a humanitarian catastrophe, as refugees who have been brought to Belarus by Alexandr Lukashenka's regime are stranded without adequate shelter, food, or access to medical care. As temperatures drop below zero during the night, there is an urgent need for humanitarian assistance as many refugees only have access to tents and the clothes in which they arrived to Belarus.
The recent events on the border with Poland and Belarus have not taken shape in a vacuum – rather, Lukashenka's regime is acting on its promise to "flood the EU with migrants and refugees" in retaliation to the latest package of sanctions passed by the EU earlier this summer. In recent days, European Commission head Ursula von der Leyen echoed many European politicians and opinion leaders when she described Lukashenka's decision to transport migrants and refugees to the Polish border as an attempt by an authoritarian regime to "destabilize" the EU. As the migrant crisis in recent years has dominated the discourse in many European countries, Lukashenka is provoking anti-migrant and refugee sentiments to create leverage against existing and future sanctions by the EU.
Lukashenka's regime has orchestrated this crisis by automatically giving entry visas to refugees mostly coming from Iraq, Istanbul, and Dubai upon arrival to Belarus. They are then bussed to the border where state agents attempt to force them to enter Poland. There have been additional reports of the use of violence against refugees by Belarusian border guards who physically force people past the border and in some cases have beaten them. For the journey refugee's pay anywhere between $3-6k to Belarusian travel agencies to cover costs for the journey and hotel stays, but the reality with which they are met with on arrival to Belarus is in stark contrast to what was expected. Since the start of the crisis, there have already been 300 refugees who have asked to go back to their home countries, and this number is expected to grow as conditions worsen. The EU has started working on further sanctions that would target Lukashenka's regime and the airlines involved in flying the refugees to Belarus which has prompted Turkish, Iraqi, and Belarusian airline Belavia to stop selling tickets to anyone from Iraq, Syria, and Yemen unless they have diplomatic passports.
The situation on the border is dire, as the risks of hypothermia, exhaustion, hunger, and death for the men, women, and children being prevented from exercising their right to seek asylum are acute and growing. Civil Rights Defenders strongly condemns the efforts of the Belarusian government to exploit refugees for its political ends and calls upon the government of Poland and the European Commission to respond to the crisis at the Polish-Belarusian border in line with European and international human rights law.