Register Now: Roma Summit 2021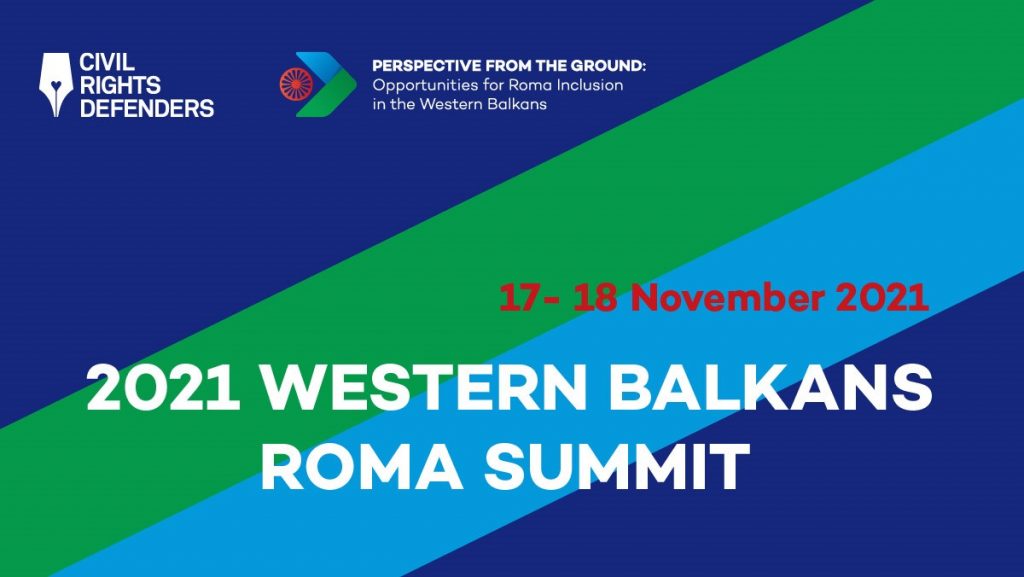 On 17-18 November Civil Rights Defenders will be organising the 2021 Western Balkans Roma Summit in Pristina, Kosovo. The event will be live streamed via the KUDO platform, with translations available in Romani, Albanian, BCMS, Macedonian and Turkish.
Over the two days, a series of panel discussions and workshops will be organised, focusing on a range of issues, from Roma youth empowerment and advocacy before the EU, to the community's inclusion in Dealing with the Past processes and their current situation in Turkey. This year's event will also closely address the multiple discrimination faced by the region's Roma LGBTI+ community.
Opening the sessions will be welcome addresses by Civil Rights Defenders Director for Europe and MENA, Goran Miletic and the Ambassador of Sweden in Kosovo, Karin Hernmarck Ahliny, followed with speeches by MEP Peter Pollak (EPP Group) & MEP Evin Incir (S&D).
The full agenda with information about speakers and session times is now available.
Since 2015, the Roma Summit has represented the cornerstone of constructive dialogue on Roma, Egyptians and Ashkali issues in the Western Balkans and Turkey. For the sevent consecutive year, we're bringing together influential figures from the communities with key policymakers and human rights defenders to discuss the various challenges relating to Roma and minorities inclusion in the region.
In anticipation of the event, we sat with Gabriela Hrabanova of the Brussels-based ERGO network, which represents 30 Roma and pro-Roma organisation working tirelessly on advocating these issues before EU bodies.
Given the epidemiological circumstances, the event is being hosted in hybrid format, with panel's taking place in Pristina, Kosovo, broadcasted online for participants to follow in each of the region's main languages.
In order to take part, participants are asked to fill in this brief registration form. During the event, online participants will have the opportunity to pose questions for speakers, enabling an interactive discussion and debate.