8th Rule of Law Forum for South East Europe Held Across 8 Cities, Focus on Article 6 ECHR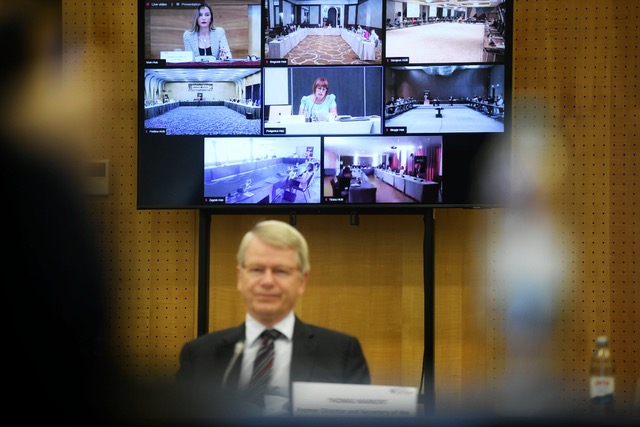 On 3 and 4 September, Civil Rights Defenders together with the AIRE Centre organised the Eighth Regional Rule of Law Forum for South-East Europe.
The theme of this year's Forum was Article 6 of the European Convention on Human Rights: Independence and impartiality of the judiciary.
The Forum consisted of a central conference in Dubrovnik, bringing together the President of the European Court of Human Rights Robert Spano, judges and former judges of the European Court of Human Rights and the former Director and Secretary of the Council of Europe Venice Commission.
Over 120 representatives from across the region met at national working hubs in Belgrade, Podgorica, Pristina, Sarajevo, Skopje, Tirana and Zagreb, where attendees included presidents and judges of supreme and constitutional courts, ombudspersons, government agents before the Strasbourg Court, representatives of judicial centres/academies, representatives of NGOs, and prominent legal experts from the region.
The Forum was, as always, an interactive event, with participants across the region connected via video link. Each presentation was therefore followed by a rich discussion between the national and central hubs on how to apply and implement the principles elucidated in the panel discussions in the particular context of the countries of the region. Participants reflected on some of the key challenges to safeguarding independence and impartiality in the region as well as some of the most effective, practical ways to try to overcome such challenges.
In his closing remarks, Civil Rights Defenders Director for Europe and MENA, Goran Miletic, said: "The challenges to implementing Article 6 represents a long-standing strain to the rule of law in many parts of the Western Balkans, and one raised by human rights organisations over and over again. As we heard over the past 2 days, an impartial and independent judiciary is fundamental to democratisation and holding authorities to account."
A full report of the Forum, as well as videos of each presentation and copies of the speeches delivered, will be available shortly.