Belarusian Authorities Detain Prominent Human Rights Defenders in Coordinated Raids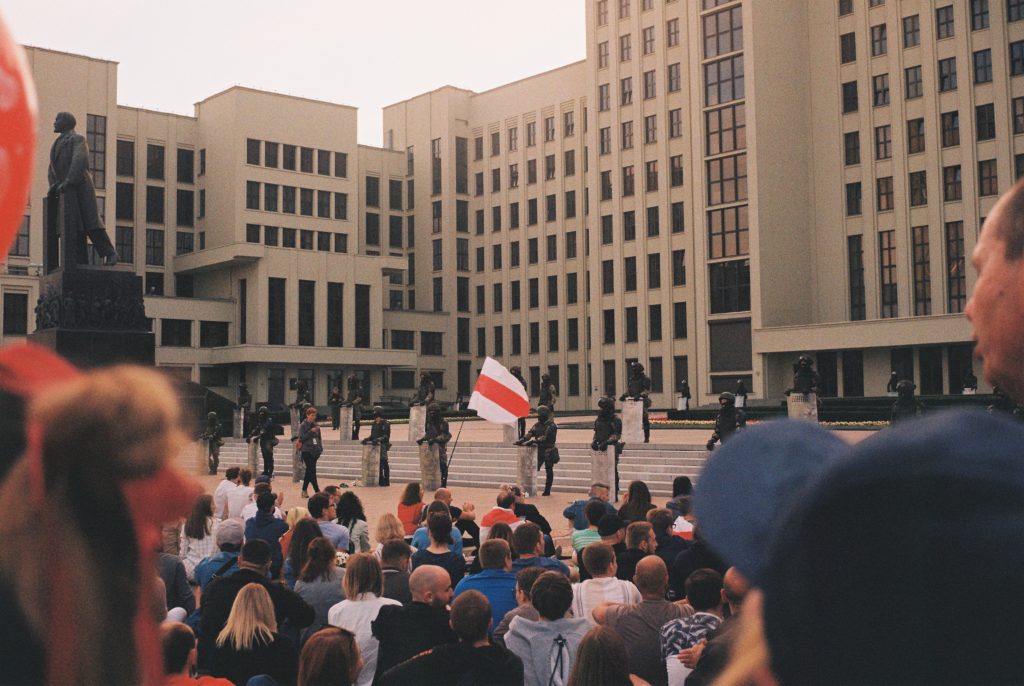 ---
Since 14 July 2021, authorities have conducted around 30 coordinated raids at the homes and offices of several prominent human rights defenders in Belarus. 12 activists from Viasna Human Rights Centre were arbitrarily detained on 14 July, including the organisation's founder and chairman Ales Bialiatski, as well as one of the organisation's leaders, Valiantin Stefanovich. Ales Bialiatski and 8 other activists from Viasna Human Rights Centre are still detained. Civil Rights Defenders condemns these attacks and urges the Belarusian regime to release all political prisoners immediately.
The attacks on Viasna Human Rights Centre and several other human rights organisations are part of a systematic crackdown on critical voices, led by dictator Lukashenka. As of 14 July 2021, 554 people are held as political prisoners in Belarus, a number that has continued to grow since the rigged presidential elections on 9 August 2020, when Lukashenka falsified the election results to remain in power. 
Civil Rights Defenders strongly condemns this newest wave of repressions against civil society in Belarus, whose work is legitimate and peaceful. We call on the Belarusian regime to immediately release all political prisoners, including those that are still detained since 14 July. Sweden and the international community must act to ensure accountability for the blatant human rights violations perpetrated by Lukashenka's regime.   
---
The organisations that have been raided include:
Viasna Human Rights Centre 
Belarusian Helsinki Committee 
Belarusian Association of Journalists 
LawTrend Legal transformation Center 
Human Constanta 
Gender Perspectives