Hate Speech Against LGBTI+ Community and HRDs in Albania Must be Held to Account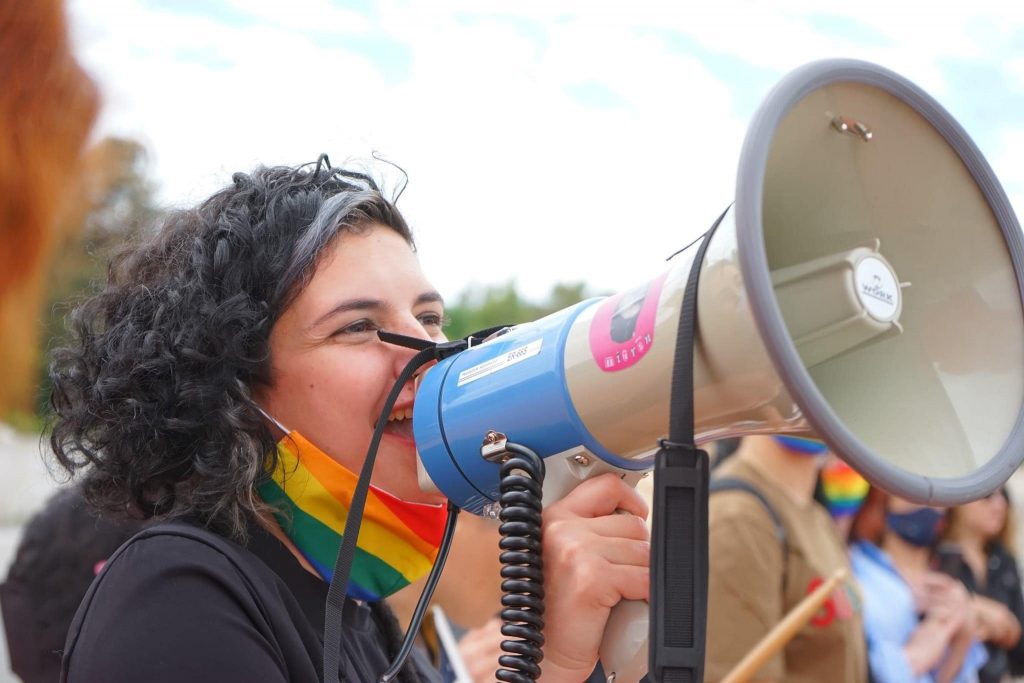 Civil Rights Defenders condemns recent threats, harassment and hate speech against our partner, Albanian LGBTI+ activist Xheni Karaj, who appeared on national television to defend the right of two mothers to register their child and both be recognised as mothers. The recent attacks are not an isolated event but present a continuous challenge that the LGBTI+ community and human rights defenders in Albania face.
The two women that Xheni was advocating for are mothers to four-month-old twins and have so far been unable to register their babies, as Albanian law does not provide for two parents of the same sex. The mothers demanded the right to be able to register them under the word "parent" instead. Some media portals mislead the public however and wrongly stated that they are asking for the words "mother" and "father" to be removed altogether and replaced with Parent 1 and Parent 2.
The public appearance and protection of rights of LGBTI+ persons caused a national controversy and during the discussion, other guests in the show made homophobic remarks and tensions escalated. Misleading headlines in the media caused outrage and incited hate speech and threats towards Ms.Karaj, LGBTI+ individuals, their family members, and allies. Additionally, there was a lack of effective moderation on television shows, whereby debates escalated and hate speech was used and not apprehended.
Civil Rights Defenders Director for Europe and MENA, Goran Miletic, reiterated that "authorities have an obligation to protect HRDs from such threats. In the absence of this, impunity for hate speech, in this case against Albania's LGBTI+ activists and community members, can result in outright physical attacks."
Just yesterday, a member of the transgender community was physically and verbally attacked in public in Tirana. Albania's State Police must investigate and bring those responsible to account.
We strongly condemn any hate speech and crimes against Ms. Karaj and the LGBTI+ community, call upon the authorities to take appropriate actions against the perpetrators thus ensuring the community's protection, and express our support for Ms. Karaj's human rights activism. At the same time, we want to remind media in Albania on the importance of abiding to international journalistic standards that require ethical and responsible reporting, particularly regarding topics related to human rights of marginalized communities.