Report: LGBTI+ Persons in St. Petersburg Face Psychosocial and Socioeconomic Hardships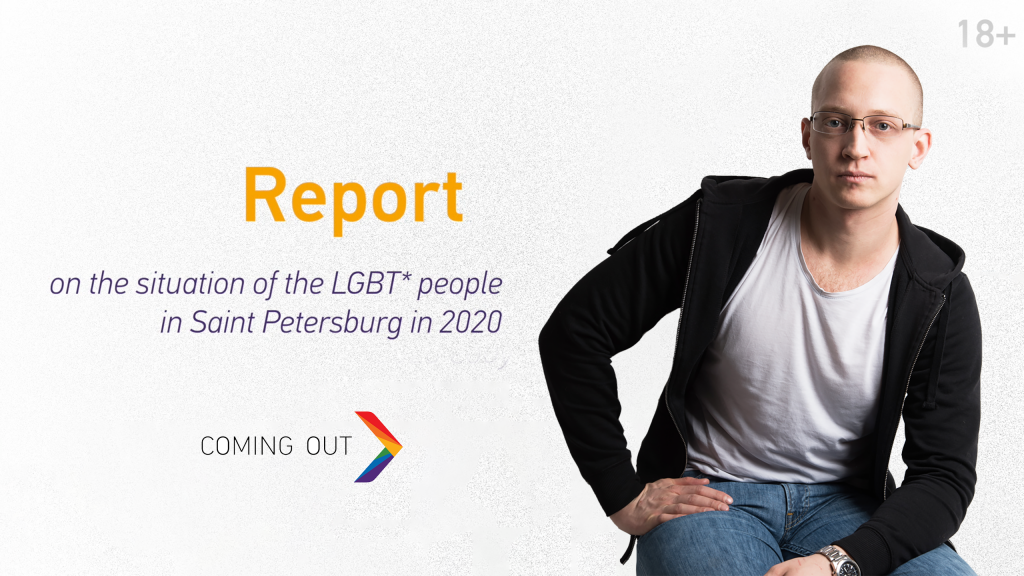 This month, the St. Petersburg based initiative group – Coming Out – launched its third annual report on the situation for LGBTI+ persons living in Russia's second largest city. The group surveyed over 1,225 members of the LGBTI+ community in 2020 to assess issues and challenges they face.
The survey found an increase in the number of those individuals who reported having been threatened (20 % of respondents, whereas it was 16 % in 2019). In addition, approximately 40% of those surveyed reported being insulted or harassed based on their sexual orientation and gender identity.
The pandemic and related restrictions in 2020 brought psychosocial and socioeconomic challenges to LGBTI+ persons who may have lost jobs or housing. At least 60% of respondents indicated a deterioration in their psychological state due to the pandemic and related stress.
Read the results of the survey and conclusions in English and Russian. 
Groups such as Coming Out support members of the LGBTI+ community facing hardships – both psychosocial and socioeconomic – due to discrimination and marginalisation in the society.