New Laws Further Suppress Russian Civil Society as September Elections Draw Near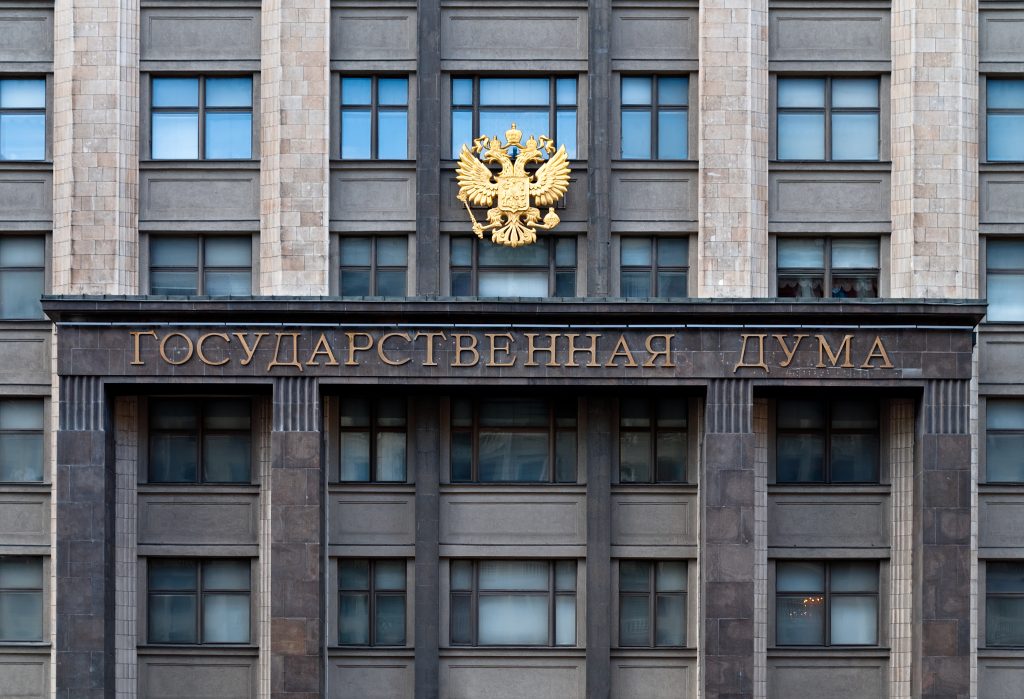 On 9 June, the Russian parliament's lower chamber, the State Duma, adopted a bill that expands the government's powers to label organisations as 'undesirable'. It is one of three bills introduced in May this year to further suppress civil society and political opposition ahead of the parliamentary elections in September, Civil Rights Defenders notes.
The three bills were introduced on 4 May, supposedly to prevent 'foreign interference in elections.' The bills will add to the Russian government's arsenal of laws that suppress the country's political opposition and independent civil society. The first two have now been adopted, enabling authorities to impose strict measures against those that are critical towards Putin's regime. The third bill will be voted on in the State Duma on 15 June.
"We believe that the Russian government is deliberately targeting the political opposition and civil society with these new bills ahead of the decisive parliamentary elections on 19 September 2021," says Ana Furtuna, Eurasia Department Director at Civil Rights Defenders. "We call on the Russian authorities to uphold their international obligations to ensure that civil and political rights are protected and respected."
The first of the three bills came into force on 4 June 2021. It bans leaders, staff, and supporters of organisations labelled as 'extremist' from running for parliamentary elections. The bill is part of a larger umbrella of laws allegedly aimed at combating extremism, but there are serious concerns that the legislation has also been used to silence critical voices and restrict political opposition.
The bill gives the Russian authorities the power to – at their discretion – label any politically inconvenient group or entity as 'extremist'. Individuals who have held leadership positions in an 'extremist' organisation are banned from running in any elections for five years. For staff and supporters – which could include private donors – a three-year ban is in place. The bill is retroactive, meaning that persons holding leadership positions in 'extremist' organisations three years prior to the law's passing could be banned from participating in the electoral process.
On 9 June, main opposition leader Alexei Navalny's three organisations were labelled as 'extremist'. Members, ex-members, and supporters of these organisations, including people who have donated to his foundation or protested on his behalf in early 2021, are now deprived of their political rights.
---
---
The second bill, adopted on 9 June, adds amendments to the law on 'undesirable organisations'. Russian citizens are now prohibited from participating in activities of 'undesirable' organisations, regardless of whether their activities are taking place in Russia or abroad.
In addition, international organisations can now be labelled as 'undesirable' if they act as 'intermediaries' by receiving economic support or property from an 'undesirable' organisation.
The bill also imposes stricter measures to monitor the finances of non-governmental organisations (NGOs) with bank accounts in Russia. This could also enable authorities to identify private individuals who receive funds from 'foreign agents' and donate to 'undesirable' or 'extremist' organisations. Individuals identified as donors could then face legal action as per the first bill mentioned above.
The bill still needs to pass the parliament's upper chamber, the Federation Council, and be signed into law by President Vladimir Putin.
The third bill, which will be considered by the Duma on 15 June, amends article 284.1 of the Russian Criminal and Criminal Procedure Codes to simplify the process of charging individuals affiliated with 'undesirable' organisations.
Currently, a person can only be criminally charged for being involved with an 'undesirable' organisation's activity if they have two or more administrative convictions for one year related to their affiliation with the organisation.
The new amendments broaden the legal scope of what it means to participate in an 'undesirable organisation's activity, making it easier for authorities to criminally charge journalists and activists involved in 'undesirable' behavior. For example, the bill prohibits the process of providing or collecting funds for an 'undesirable' organisation – a crime that could now be punishable by five years in prison.  
The primary target of the current law on 'undesirable organisations' has been the Russian opposition movement – Open Russia. Due to the restrictive measures, the movement announced its liquidation on 27 May. Thus far, all the existing cases under the amended article have been initiated against Open Russia activists.