Uzbekistan Marks World Press Freedom Day with House Arrest of Critical Blogger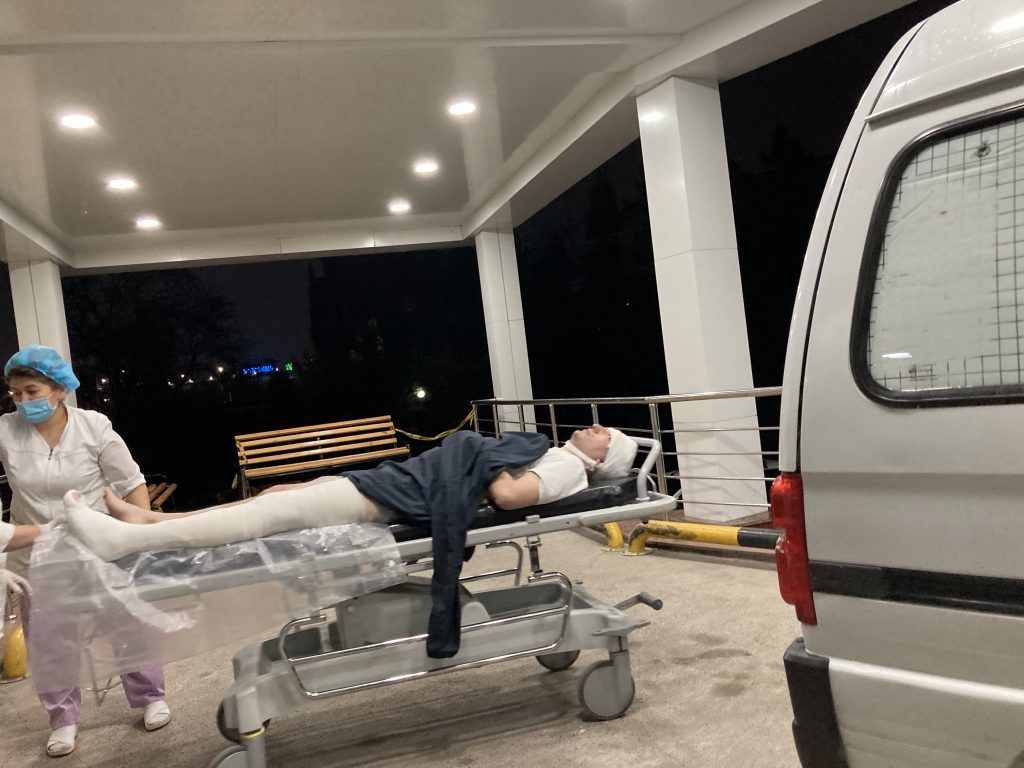 On April 29, Uzbek authorities detained local blogger Miraziz Bazarov, a Russian citizen known for his satirical content criticising the Uzbek government. He was interrogated and brought before a judge that sentenced him to house arrest. Today, on World Press Freedom Day, a court in Uzbek capital Tashkent rejected Bazarov's lawyer's appeal, which argued that the criminal slander against Bazarov was meritless and wrongful. We now urge the Uzbek authorities to drop the charges against Bazarov and reminds the Uzbek government that critical speech is a human right guaranteed by the nation's constitution and Uzbekistan's international obligations.
Read our statement below.
---
In a closed door proceeding today, on the World Press Freedom Day, an appeal's court in Uzbek capital Tashkent left blogger Miraziz Bazarov under house arrest and rejected the appeal of his lawyer who argued that the criminal slander case against his client was meritless and wrongful. The arrest order was issued late on April 29, when Tashkent police detained Bazarov, a Russian citizen known for his critical and ironic posts, questioned him and brought him before a judge.
Police took Bazarov on Thursday, moments after he was discharged from the hospital where he was treated since his brutal beating at the end of March, regional media reported. Authorities are yet to name or detain the suspects who viciously assaulted Bazarov in connection to his posts that called for decriminalization of male homosexuality.
Civil Rights Defenders urges Uzbek authorities to drop the case against Bazarov and reminds them that critical speech – including provocative irony and sarcasm – is a human right guaranteed by the nation's constitution and the government's international obligations. Defamatory statements should not lead to criminal prosecution nor arrests. By probing Bazarov and harassing his family and friends, Uzbek police send a wrong message to journalists, bloggers, and ordinary citizens critical of the current state of affairs in the country – that they will be targeted with unsolved attacks and potential prosecution.
Tashkent city police said in a statement that they started a criminal slander case against Bazarov after a group of local residents, including a teachers' collective, filed a complaint which said that the blogger allegedly defamed them, insulted Uzbek people and unnamed traditions, and asked the authorities to hold him accountable. Bazarov is known for posting critical statements on his Telegram channel, many of which are of sarcastic and ironic character. In one of those posts, Bazarov said "school is a place where old female slaves and losers teach kids to be slaves and losers," local media reported.
In his other posts, Bazarov criticised the Uzbek government for embezzling humanitarian aid that they received during the Covid-19 pandemic and urged international donors to cease their funding to the government until there is an oversight mechanism in place. He had faced official harassment in connection to that post. In other Telegram posts, he called for decriminalising male homosexuality, raised concerns about religious extremism, spoke against censorship, and complained about police inaction in connection to the threats against him. Following his beating, Uzbek police publicly accused the blogger of inciting his own attack, raided and searched apartments of his family, confiscated his and his family members' phones and computers, and interrogated his friends in Tashkent. The bloggers friends told the media that police have asked them mostly about Bazarov, and the questions prompted that authorities were focused on him and his posts instead of his assailants. Authorities also restricted the visits to the hospital by the blogger's mother and lawyer, reports said.
According to the Criminal Procedural Сode of Uzbekistan, house arrest is the most restrictive preventive measure after the pre-trial detention and it can be implemented only in cases of accusation under the articles of the Criminal Code that may lead to deprivation of liberty for longer than three years, or in a closed list of exceptions. Bazarov's lawyer told journalists that he filed an appeal arguing that the case against the blogger is meritless and that his arrest is wrongful and unjustified.
Uzbekistan's press freedom record has long suffered from retaliatory arrests, attacks and threats against the journalists that were common under the regime of late authoritarian leader Islam Karimov. The latest developments – including the case against Bazarov – put any progress achieved under Shavkat Mirziyoyev's presidency in a reverse mode, Civil Rights Defenders says.