Serbia is Ready for Law on Same Sex Union, Poll Finds Strong Support for LGBTI+ Rights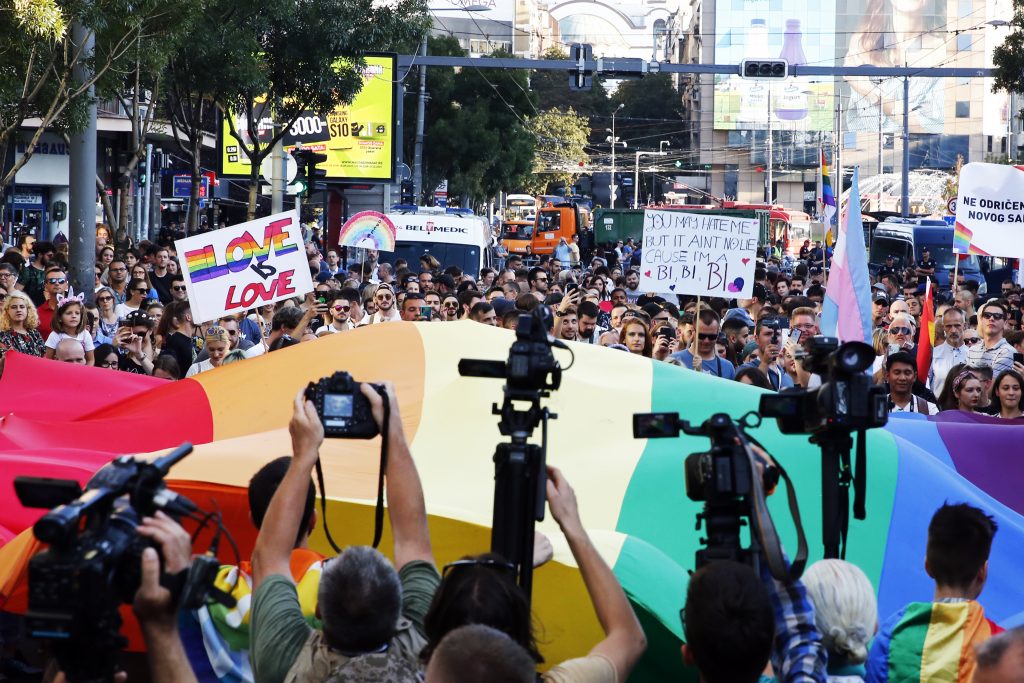 In supporting the development of the Law on Same-Sex Union in Serbia, Civil Rights Defenders is publishing results of a public opinion poll conducted on key issues related to LGBTI+ rights.
Graphs highlighting the key findings and the research methodology are available here.
Key findings
While support for same-sex 'marriage' remains low (26%), when broken down into individual rights anticipated to be regulated by the Law on Same Sex Union, there is widespread support for each right (59%-73%)
80% of citizens believe LGBTI+ persons should have at least some rights anticipated to be regulated by the Law on Same Sex Union, the second highest among all Western Balkan countries (after Montenegro, which adopted legislation on same-sex registered partnerships in 2020)
In the case of almost every right, support is significantly higher among younger (18-29) and University-educated respondents from Belgrade and Vojvodina.
Attitudes towards almost all issues related to the LGBTI+ community have remarkably improved in Serbia over the past 5 years.
While improvements have been noted, the research shows homophobia is still prevalent on several major accounts across society, such as that 57% believe homosexuality is a disease.
Over 2/3 of responds believe peaceful Pride marches should be allowed to take place in Belgrade.
Over the past two months, our Director for Europe and MENA, Goran Miletic, has participated in a Special Working Group with the Serbian government to develop legislation on same-sex unions. However, the process has been met with pressures, not least by a right-wing populist counter-campaign which aims to discredit negotiation efforts.
For this reason, we feel compelled to release results from our recent public opinion poll, which show that citizens of Serbia have an overwhelmingly favourable view towards rights which are expected to be regulated by the Law on Same Sex Union.
Discussing the campaign and digesting some of these research findings, we spoke with Marko Mihailovic, Director of Belgrade-based Pride Society, for The Human Rights Defender podcast.
For over a decade, Civil Rights Defenders has actively supported the advancement of LGBTI+ rights across the Western Balkans, building capacity for activists and advocating for the community's recognition before national and international stakeholders. In the weeks ahead we will release findings relating to attitudes towards LGBTI+ issues in the other Western Balkan countries.