Members of Serbia's Ruling Party to Stop Threatening CSOs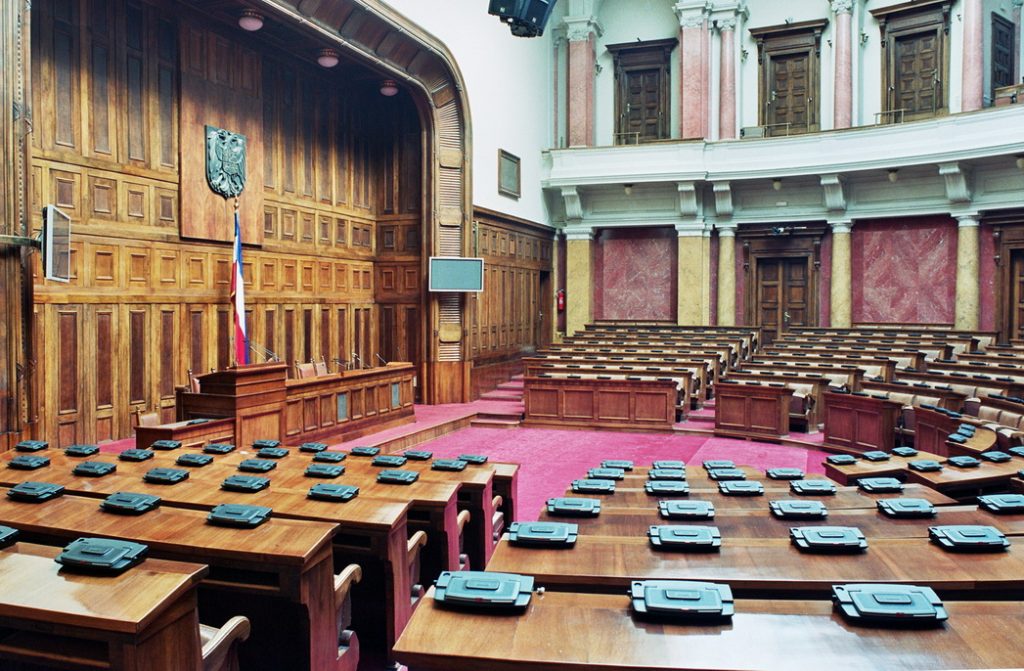 Civil Rights Defenders demands members of Serbia's ruling party refrain from threatening civil society organisations and calls upon the Public Prosecutor to investigate recent threats against our partner CRTA at the National Assembly.
On Wednesday afternoon, the coordinator of the ruling party's parliamentary group MP Aleksandar Martinovic, launched a series of threats and attacks against CRTA's Director Vukosava Crnjanski and Program Director Rasa Nedeljkov, suggesting they represent interests of "some other foreign countries" and explicitly revealing their private information, such as where they live and which cars they drive.
Addressing the parliament in a live televised session, Martinovic said "You know where their (CRTA) headquarters are? In Dedinje (a luxurious area in Belgrade). The villa they are in, I think buildings in which the most powerful states have their embassies can hardly compare to this. You should ask Mr. Nedeljkov which car he drives. All of his associates drive the most expensive and newest cars you can find on the Serbian market, those are Audis, Mercedes, SUVs, and so on." He also added "Vukosava Crnjanski, lives in Zemun, in a 100-square meter apartment, and drives a Toyota Land Cruiser."
This is the latest in a series of attacks launched from the National Assembly towards human rights defenders and independent journalists. Just days ago, the same MP referred to CRTA and other NGOs being part of "a sack" that is "dependent on certain foreign embassies and tycoons, and is working against (President) Aleksandar Vucic and the Republic of Serbia… For all of those who have put themselves in that sack, we are going to hit that sack, as strongly as possible, until we tear it apart."
Likewise, last week, we called out the the smear campaign against our partner, KRIK, linking them with a criminal gang.
Civil Rights Defenders Director for Europe, Goran Miletic, said "using the National Assembly as a platform to publicly smear and reveal private information about colleagues at CRTA is unacceptable and sends a dangerous message to those who do their work professionally."
Such inflammatory rhetoric directed towards civil society by high-ranking officials in the ruling party is an increasingly concerning trend and must cease immediately.