Serbia's Authorities Must Prevent Shameless Targeting of KRIK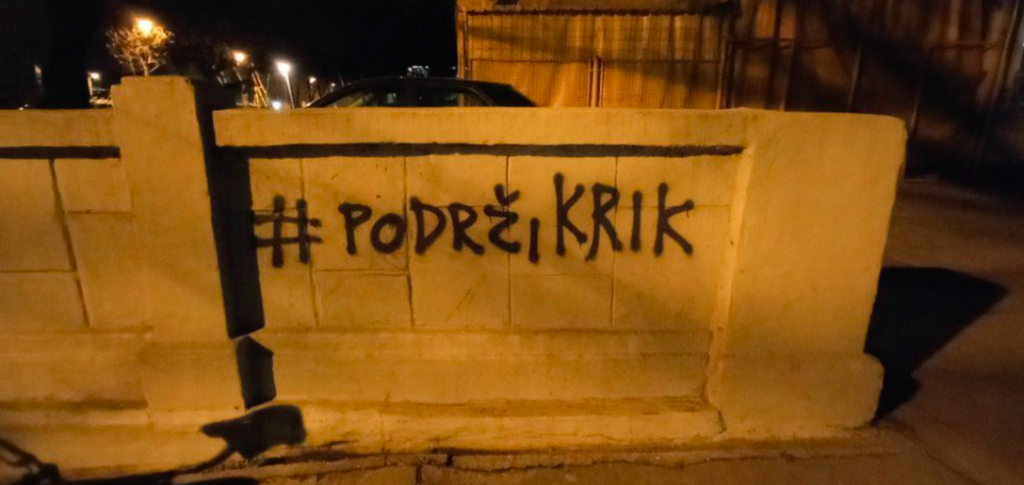 Civil Rights Defenders condemns the latest smear campaign launched against our partner, the Crime and Corruption Reporting Network (KRIK), by tabloid media and officials close to the Serbian government.
On Wednesday morning, Serbia's pro-government tabloid media ran headlines claiming KRIK was in "a secret deal" with a notorious gang, which has recently been at the centre of a media-frenzied criminal investigation. This was followed by distasteful comments by persons close to the government, including a ruling party MP, who said the investigative journalists were now "crying out from the pit they had dug for others."
In reality, KRIK has played a critical role in uncovering deep-rooted links between the same criminal gang and key figures in the ruling Serbian Progressive Party. Since 2017, they have been exposing members of the gang in close ties with state officials, alleging that the group is receiving protection from authorities in a Balkan drug-clan feud.
Deflecting from the state's failures in its so-called "War against mafia", several years after KRIK exposed ties between authorities and known-criminals, in February 2021 police arrested the leaders of this gang. However, prosecutors are yet to mount a serious case and, instead, the issue is being sensationalised across pro-government media, including this latest smear campaign.
This is by no means the first time KRIK has been targeted by such attacks intended to silence them. Over the past few years, they have faced constant labelling as "Soros-agents", while their journalists had their homes broken into, and another had her phone confiscated for taking a picture of the son of Serbia's President in the company of known criminals.
Civil Rights Defenders Senior Programme Officer, Ivana Randjelovic, said "This shameless smearing of KRIK is not only an absurd fabrication, but it sets a dangerous precedent of putting independent journalists in the cross-fire of the ongoing "War against mafia". Should any harm be inflicted on their staff, we will deem the proponents of this narrative responsible."
We call on Serbia's authorities to ensure media freedoms are respected and hold accountable those who target independent journalists.