Short Films: Human Rights in the Western Balkans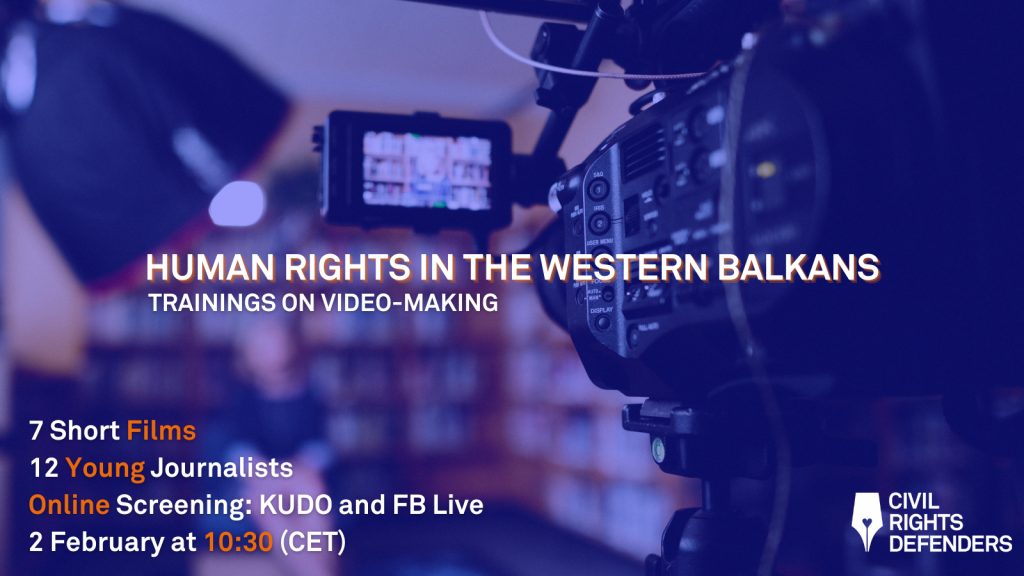 On Tuesday 2 February at 10:30 (CET) we'll be hosting an online screening of 7 short films, produced as part of Journalists' Days training on video-making with the support of renowned film-maker, BBC correspondent Nick Thorpe. 12 young journalists from the Western Balkans will present their documentaries, depicting human rights issues in their local communities.
In recent weeks we held extensive trainings for young journalists engaged in objective and reliable media across the region, including a 2 – day workshop on video-making followed by a month of filming and editing mentored by Mr Thorpe. The seven films that will be premiered are:
Early marriages harm the future by Demira Krujezi and Vlora Krasniqi
Equal, but not that equal by Albanoi Retkoceri and Melisa Kadoli
LGBT community and their rights by Kristijan Trajchov and Maja Terziova
School as compass for life by Aldijana Okerić
Silence in the time of Corona by Katarina Senić
The smoky crown of Elbasan by Erisa Kryeziu and Blerta Lata
Trapped in disabilities by Dario Haruni and Loneta Progni
The online screening will include a short introduction by organisers and the authors. Participants interested in joining for free via the KUDO platform are requested to RSVP at journalists.days@crd.org and a link will be sent to them. Alternatively, the session will also be streamed live via Civil Rights Defenders Facebook channel.