Serbia to Prevent Hateful Targeting of Human Rights Defender Sonja Biserko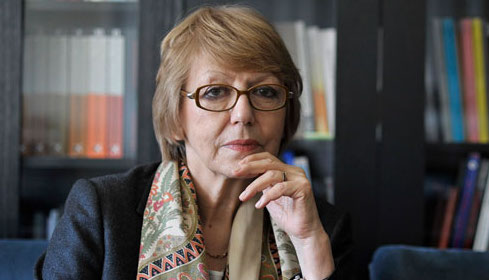 Civil Rights Defenders urges Serbia's authorities to ensure protection for human rights defenders and condemn the recent smear campaign against our partner and President of the Helsinki Committee for Human Rights in Serbia, Sonja Biserko.
On 14 December, in a press conference following his meeting with Serbia's President Aleksandar Vucic, the Chairman of the Presidency of Bosnia and Herzegovina (BiH), Milorad Dodik, said that no country would tolerate the "poisonous things" Ms Biserko was sharing. Tabloid media associated with the Serbian government followed suit, running headlines claiming she was calling for "Serbs to be crushed" and referring to her as a "Serb-hater." Likewise, pro-government journalists, such as Ljiljana Smajlović, said Ms Biserko "was always principled in working against Serbia's interest."
The day before, marking the 25th anniversary of the Dayton peace agreement for BiH, Ms Biserko gave an interview to Deutche Welle, in which she repeated claims that Serbia, with President Vucic at its helm, was the key destabilising factor in the region. "These were my views, which were already well-known, and essentially an overview of what Belgrade is working on," Ms Biserko said.
Given Dodik's public position and the mass circulation of the media outlets which launched the attacks, it is apparent that this was a coordinated smear campaign; an increasingly common tactic of the Republika Srpska and Serbian regimes in dealing with those who speak out.
Civil Rights Defenders' Director for Europe, Goran Miletic, said that "our partner, Sonja Biserko and the Helsinki Committee for Human Rights in Serbia, have been subject to relentless threats and attacks throughout their decades-long human rights work. Building such a hateful climate around human rights defenders is in total contradiction to democratic values and violates Serbia's national and international human rights obligations."
We call on Serbia's authorities to foster an environment in which human rights defenders are respected and protected, rather than fuelling hate and resentment towards them.