"For six months now, Belarusian society has been engaged in a breath-taking struggle"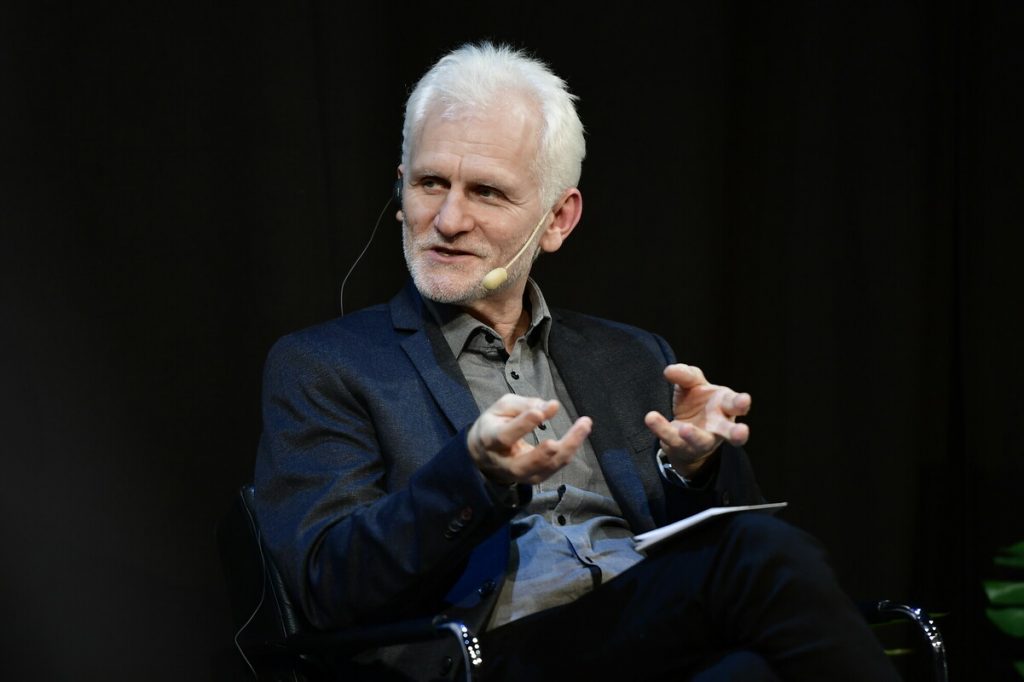 In early December, Belarusian democracy activist and 2014 Civil Rights Defender of the Year awardee Ales Bialiatski visited Stockholm to receive this year's Right Livelihood Award. His message to the outside world is clear: change is coming.
Since the rigged elections in August this year, nothing has been the same in Belarus. The world has watched as Belarusians have taken to the streets in nationwide, peaceful demonstrations against authoritarian leader president Lukashenka – often referred to as Europe's last dictator.
The authorities have tried to silence the demonstrations with vicious measures, such as mass detentions, widespread disproportionate violence, torture, and even sexual violence. The total number of people detained for taking part in the protests has exceeded 30,000, and at least four people have died as a result of the actions of law enforcement agencies.
Ales Bialiatski and the NGO Human Rights Centre Viasna that he founded in 1996 received this year's Right Livelihood Award for their commitment to democracy and freedom and for playing a leading role in advocating for freedom of assembly, defending the rights of people arrested for protesting and documenting human rights abuses during this year's protests.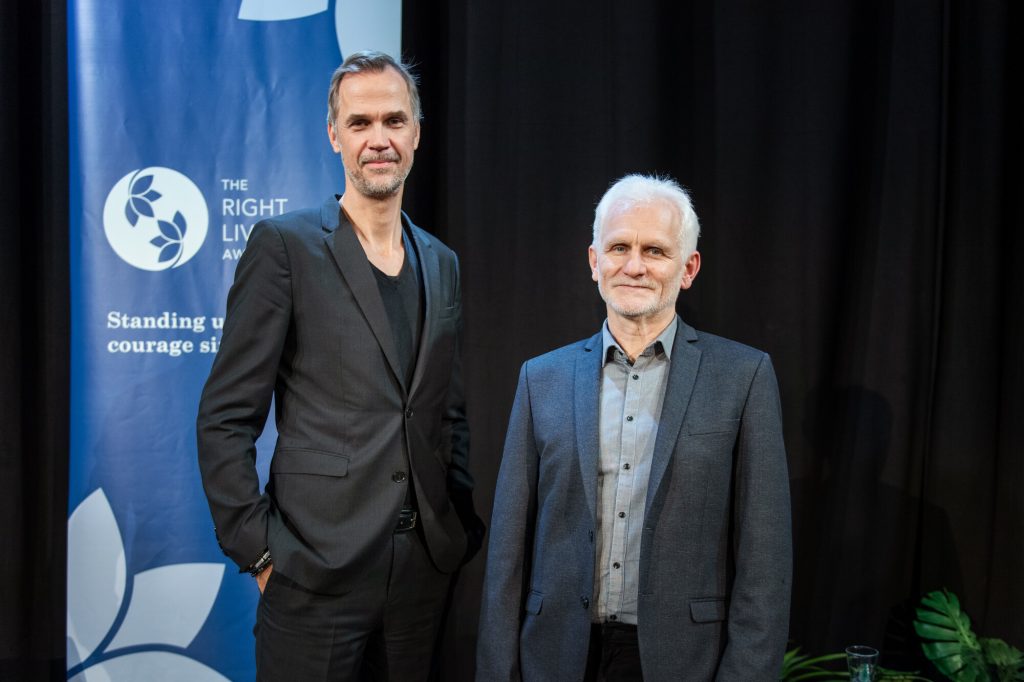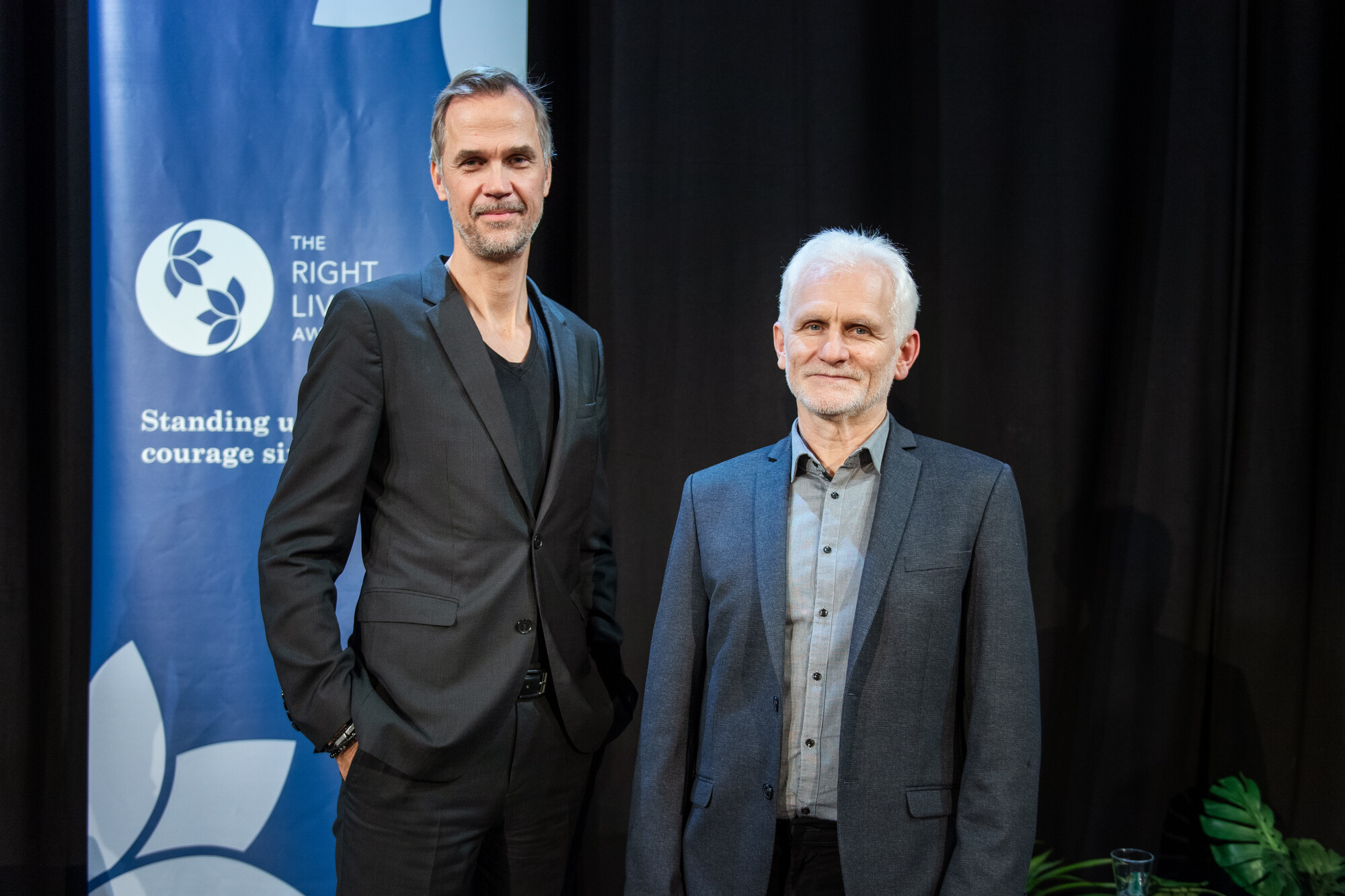 People Continue to Fight Back
Despite the brutal response from the authorities, protesters in Belarus continue to fight back and Ales Bialiatski sees a new energy among people.
"Only one year ago, when the Lukashenka regime controlled everything, we worked with a very long-term perspective. But this year has changed a lot. We now see how millions of people are interested in politics and express a desire for real change."
He continues by highlighting how the younger generations are tired of the regime, and demand real change.
"Lukashenka's circle has more or less remained the same since he came to power 26 years ago. But society has changed, a new generation has grown up and to them democracy and human rights, which are in our constitution, are not just empty words. They want them to be implemented."
"We are still in the middle of the conflict"
As the international attention is decreasing, Ales Bialiatski reminds us that we are still in the middle of the conflict. The protest movement has not ended and people will continue to resist.
"Our organisation and other human rights organisations continue to work in these difficult times, although we have seen a lot during these 25 years, we have not seen anything like what is happening now."
The support from the international community is still very important.
"The Belarus issue has to be resolved by the Belarusian people, but I still hope for support from the international community."
Although the current situation is difficult, Ales is determined that a change will come.
"Let's hope that our work and the developments that we are seeing in Belarus due to the thousands of initiatives by people, will result in very serious change in Belarus. We understand that this is a process that takes time, but we see light in the end of the tunnel."
Civil Rights Defenders stands by the Belarusian people's struggle for democracy and human rights. We had the pleasure to meet Ales Bialiatski during his visit to Stockholm and participated in a seminar in connection to the award ceremony. This article is based on the seminar, watch it in full here.