Human Rights Defender Academy Begins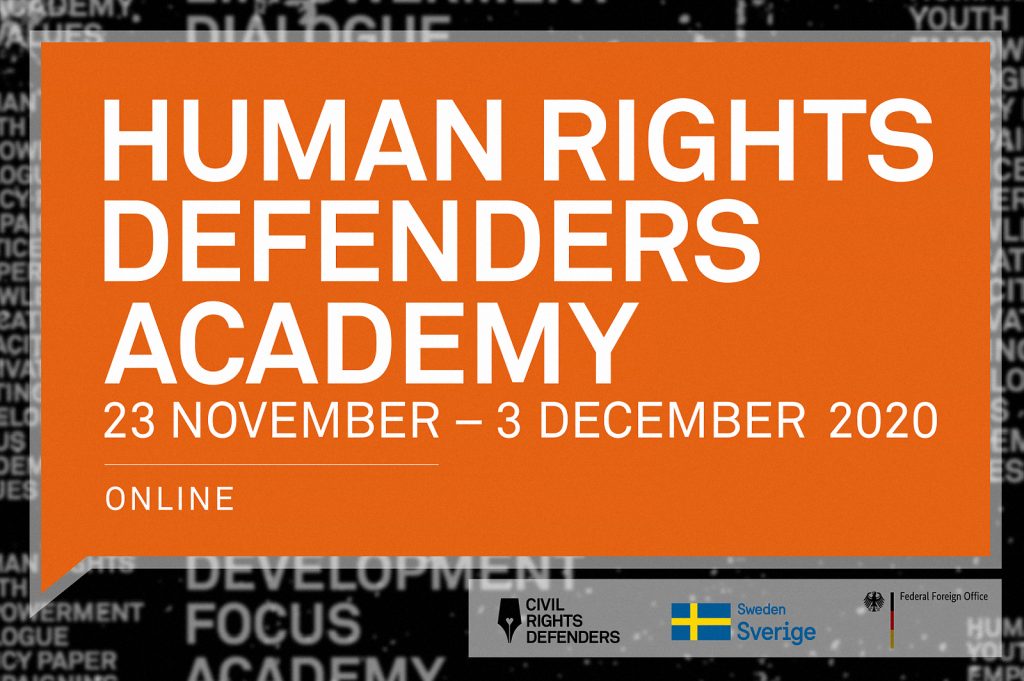 From the 23 November to 3 December 2020, Civil Rights Defenders will be organising the Human Rights Defenders Academy. The comprehensive 8-day programme will allow young activists to learn from experts and gain practical experience on human rights issues impacting the Western Balkans.
Following a lengthy selection process, 30 young activists have been chosen for this year's Academy. Over the coming days, they will take part in online discussions and lectures, focusing on a number of related topics, including 'Human Rights in the Western Balkans', 'Advocating for Human Rights in the EU' and 'Fighting for Human Rights Through Campaigns'. The full agenda can be accessed here.
For the second year running, the Academy represents an opportunity for students, activists and young professionals from the Western Balkans, with an interest in human rights, to improve their knowledge and skills. To read some impressions from the 2019 class and for more information about the Academy, please visit: www.hrdacademy.org
Respecting regulatory and health recommendations, due to the Covid-19 pandemic, this year's Human Rights Defenders Academy is being held in an online format.
The Academy is supported by Swedish International Development Cooperation Agency (SIDA) and Germany's Federal Foreign Office.