2020 Western Balkans Roma Summit – Register Now!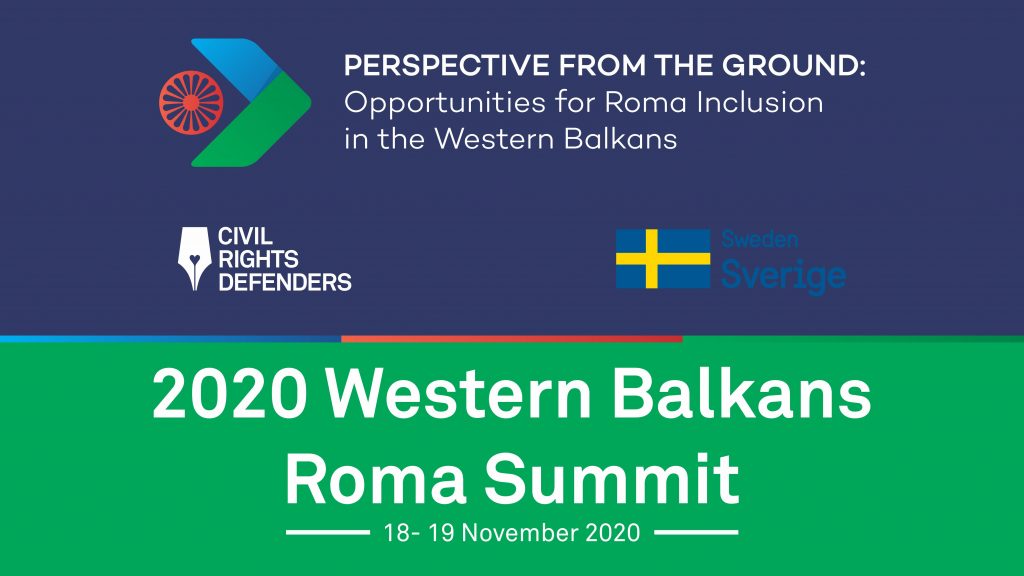 On 18-19 November Civil Rights Defenders will be organising the 2020 Western Balkans Roma Summit via multilingual web-conferencing platform KUDO.
Over two days, we'll organize a series of panel discussions, focused mainly around the disproportionate impact Covid-19 is having on Roma communities in the region and Turkey.
Opening addresses will be delivered by John Stauffer, Legal Director at Civil Rights Defenders, Karin Hernmarck Ahliny, Sweden's Ambassador to Kosovo and MEP Romeo Franz. The programme will also include a pre-recorded interview with Dan Doghi, Head of the OSCE Contact Point for Roma and Sinti Issues.
The full agenda with information about speakers and session times can be accessed here.
Since 2015, the Summit has represented the cornerstone of constructive dialogue on Roma, Egyptians and Ashkali issues in the Western Balkans and Turkey. For the sixth consecutive year, we'll bring together influential figures from the communities with key policymakers and human rights defenders to discuss the various challenges relating to Roma and minorities inclusion in the region.
Due to circumstances related to the Covid-19 pandemic, all six panels will take place online, via multi-lingual web conferencing platform, KUDO. Live translations will be available in Albanian, English, BCMS, Macedonian, Romani and Turkish. More information about KUDO and how to connect to the sessions will be provided upon registration.
In order to participate, kindly fill in this brief registration form. During the event, participants will have the opportunity to send questions for speakers, so that the panels will be interactive.
If you have any questions please contact Njomza Mala, Project Assistant at Civil Rights Defenders on njomza.mala@crd.org