"We Will Shoot You and You Will Never be Found": Survivor Stories from Belarus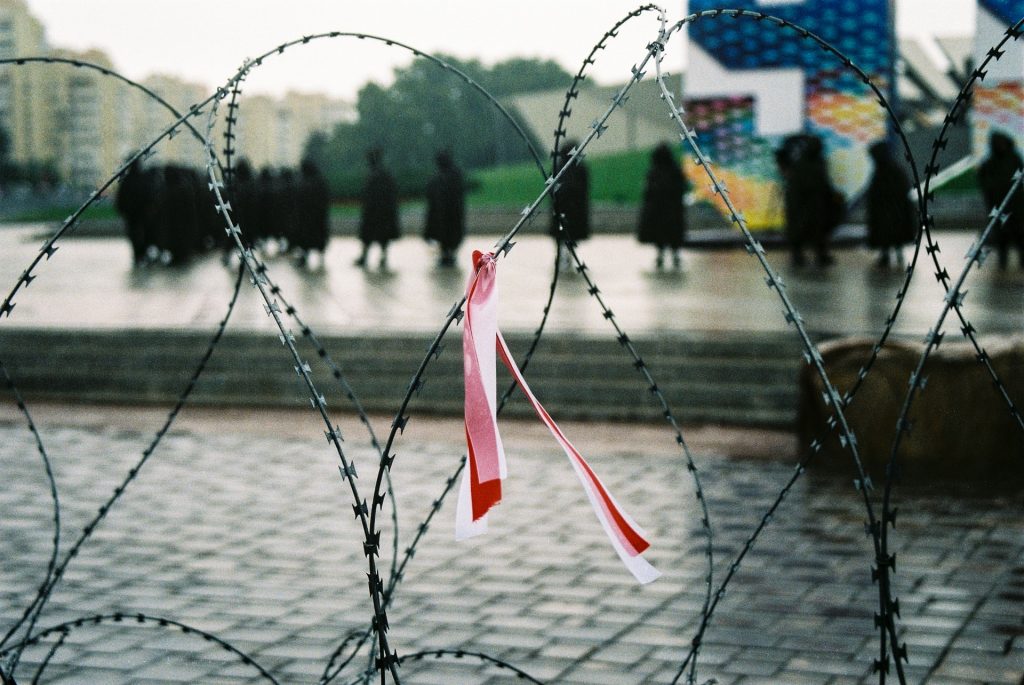 In Belarus, the protest movement is still going strong. Every Sunday since the presidential election in August, tens of thousands of Belarusians have been taking to the streets to protest against Lukashenka's regime. However, the protesters continue to be met with brutal violence by the authorities. The Belarusian human rights organisation Viasna and the World Organization Against Torture have collected some of their stories.
Violence and Beatings in Detention Centres
"One of them beats you and the other aims at you with a machine gun", Uladzislau Salavei, a 28-year-old kindergarten teaching assistant, told Viasna about his time in a detention centre in Minsk. He was detained on 9 August and sentenced to 14 days for participation in an "unauthorised mass event". He was released early but had to sign a paper promising to not participate in mass events again.
When Uladzislau and the other detainees arrived at the detention centre, riot police officers lined up and formed a "corridor" where they beat everyone passing through with batons. The beatings continued throughout his time in detention.
18-year-old Uladzimir Pahartsau was returning to his home in Minsk on the evening of 10 August when two riot policemen approached him to check his ID. When they saw that he was wearing a white wristband, a symbol worn by protesters, he was arrested, beaten in the chest, and kicked in the head.
Uladzimir was later taken to an office where he was forced to do an interview with the Belarusian state TV "Belarus 1". The police officers told him exactly what to say to the journalists. If he refused, they said they would shoot him and that he would never be found.
"They kicked me in the head with their police boots," another victim, Dzmitry Mishakouski, told Viasna.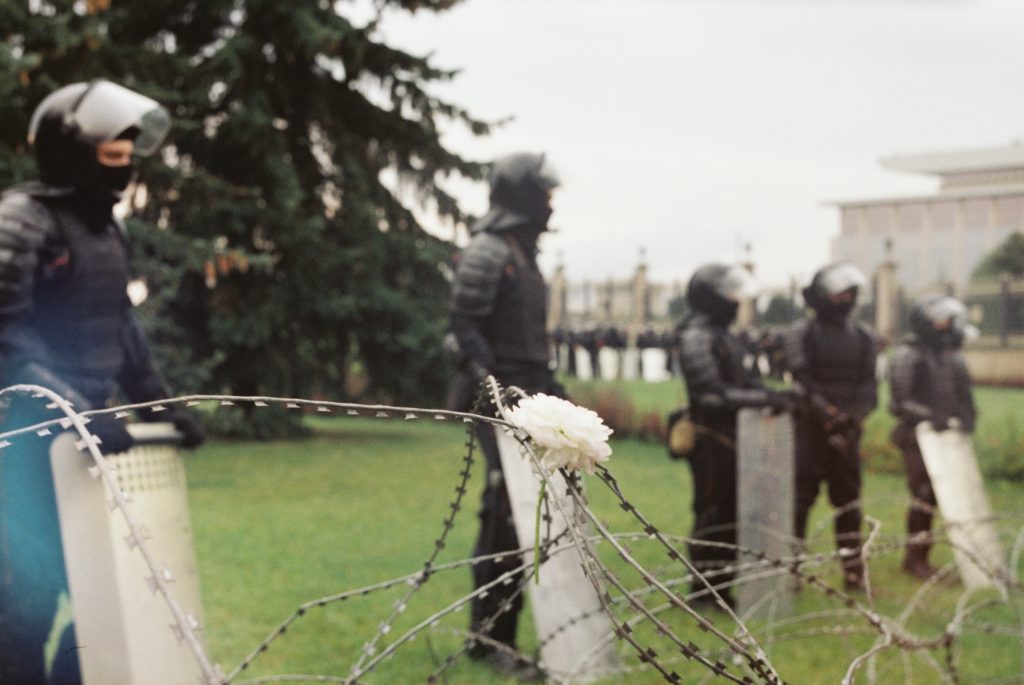 Four People Dead
In a report released last month, the International Committee for the Investigation of Torture in Belarus highlights that more than 7,000 people were detained between 9-13 August. At least four people are reported to have died as a result of the actions of law enforcement agencies. Thousands more detainees went through physical and psychological trauma requiring medical treatment, as well as physical or psychological rehabilitation.
The Russian media outlet Mediazona has analysed documentation about the injuries that the detained protesters received. They found that minors were beaten with the same force as adults, with several adolescents receiving concussions and bruises from the violence. One of the young victims was beaten so bad that he had to be put into a medically induced coma. The number of arrested women was lower than men, but women in detention centres still suffered from beatings and torture. Among the oldest female victims is a 72-year-old woman whose wrist was broken after being beaten by the security officers.
Despite the violence and reports of fatalities, not a single criminal case regarding the violence against the protesters has been initiated.
During the recent weekly protests, security officials and riot police have continued their violent crackdown. On 12 October, the police were authorised to use lethal force against the protesters.
Read all the Survivor Stories here.