Impact of the Covid-19 Pandemic on Human Rights of People Deprived of Liberty: Online Discussion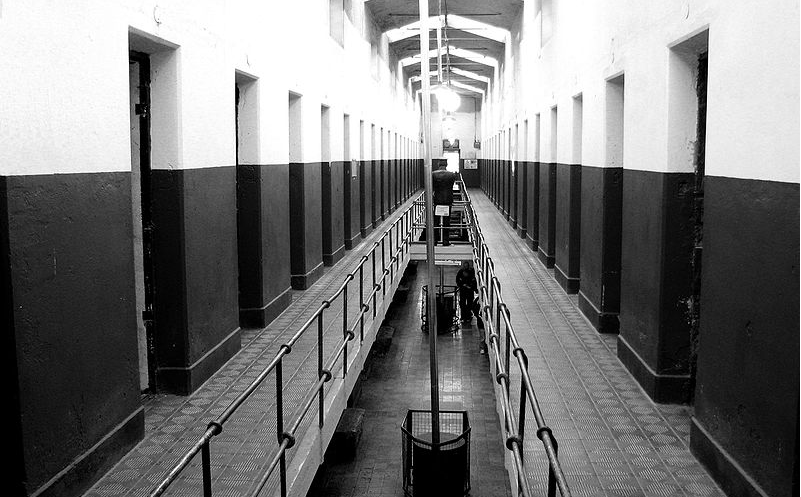 Civil Rights Defenders as part of the 2020 Regional Advocacy Network is organising a series of online panel discussions on 'The impact of the Covid-19 pandemic on the human rights of the people deprived of their liberty' on 30 October 2020.
The event will be comprised of two panel discussions related to the effects of Covid-19 measures and lockdown on places of detention, and the challenges and risks of monitoring places of detention during a pandemic.
The programme will take place from 10–12:40 am this Friday via multilingual web conferencing platform, KUDO. Live translations will be available in Albanian, BCMS, English and Turkish language. See below for a full list of speakers for both panels.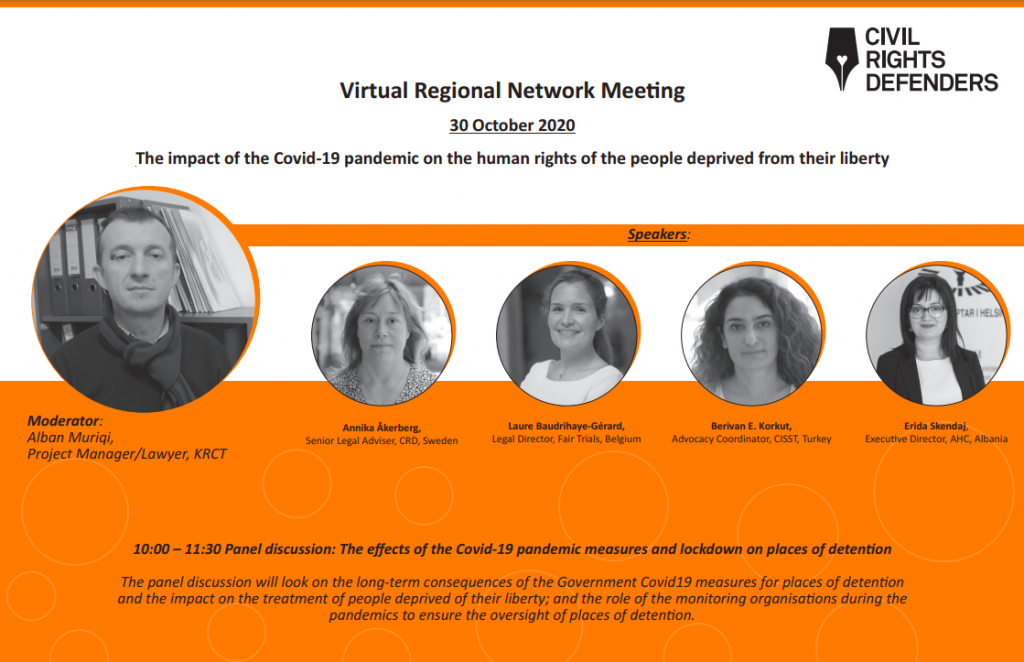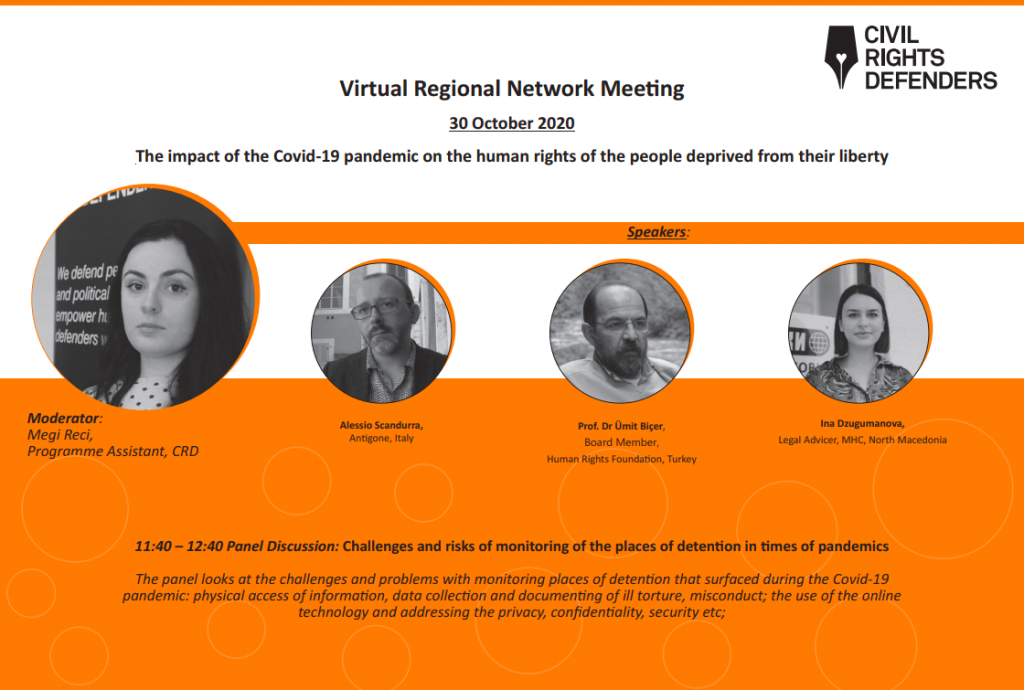 The Regional Advocacy Network meetings gather organisations from the Western Balkans and Europe which work on the prevention of torture in places of detention. The meetings serve as a platform to exchange lessons learnt and good practices across the region, to strengthen the independent monitoring role of the organisations, to enhance regional and international advocacy on issues related to the respect of the persons deprived of liberty and to address and collaborate on common human rights issues nationally and regionally. Since 2013, the Regional Advocacy Network holds regular annual meetings, conducting joint monitoring missions in the region and initiated joint initiatives for effective promotion and protection for the rights of persons deprived of liberty.
The 2020 Regional Advocacy Network meeting will focus on discussions on the effects of the Covid-19 pandemic on places of detention and challenges related to monitoring in times of a pandemic.