Call for Participants: The Human Rights Defenders Academy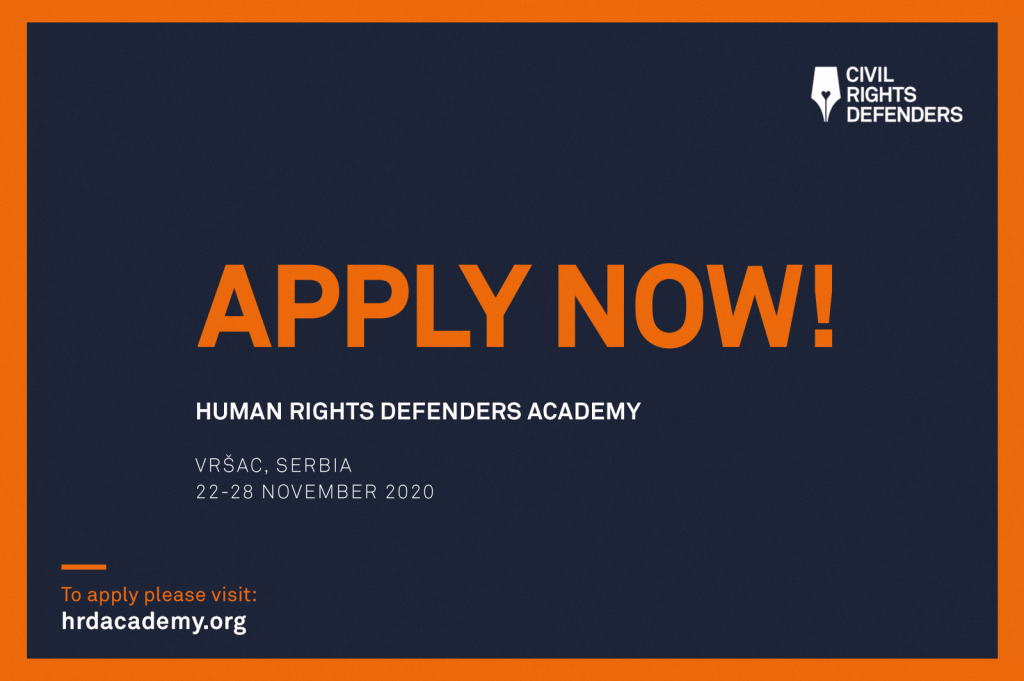 Civil Rights Defenders invites young activists, recent graduates and students from the Western Balkans with an interest in human rights to apply for The Human Rights Defenders Academy taking place in Vrsac, Serbia between 22-28 November 2020.
The HRD Academy is a 5-day training event that will offer young activists from Albania, Bosnia and Herzegovina, Kosovo, Montenegro, North Macedonia and Serbia the opportunity to learn from experts and gain practical experience on human rights issues impacting the region. All costs are covered by organisers.
To apply, or read more information about the Academy click here.
Please note: Due to the unpredictability of developments regarding the COVID-19 pandemic, the HRD Academy may take place in a different format, one that respects regulatory and health recommendations. Civil Rights Defenders' team will inform the chosen participants about this decision if necessary.