Ales Bialiatski Receives 2020 Right Livelihood Award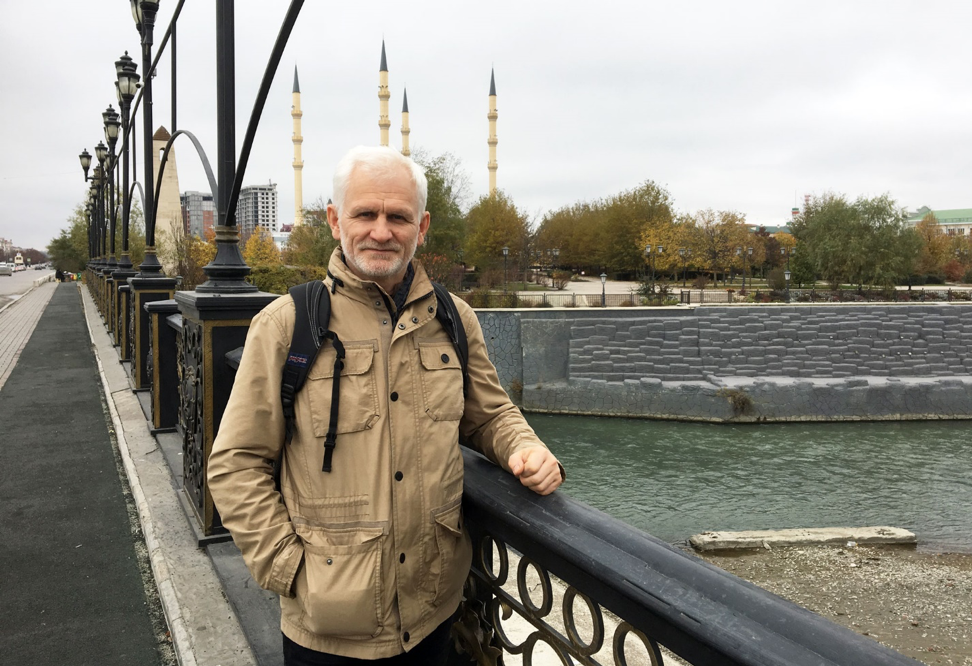 The Belarusian human rights defender Ales Bialiatski is one of this year's recipients of the Right Livelihood Award, an award often referred to as the "alternative Nobel Prize". Ales Bialiatski, who received the 2014 Civil Rights Defender of the Year Award, has been campaigning for democracy and human rights in Belarus for over 30 years.
In 1996, Ales Bialiatski founded the Minsk-based Human Rights Centre Viasna. Today, Viasna is the country's leading non-governmental organisation, contributing to the advancement of civil and political rights in Belarus through documenting human rights abuses and monitoring elections.
Ales Bialiatski and Viasna have been playing an important role during the 2020 pro-democracy protests by defending the rights of the democracy activists and documenting human rights abuses. Ales Bialiatski is also one of the members of the Coordination Council, set up in August 2020 by opposition and civil society figures to facilitate dialogue and overcome the political crisis in the country.
"Bialiatski and Viasna continue to stand for the multitude of courageous people protesting Lukashenko's dictatorial reign at high personal risk. Through their commitment to democracy and freedom, Bialiatski and Viasna have laid the foundations of a peaceful and democratic society in Belarus", writes the Right Livelihood Foundation on their website.
Because of his human rights work, Bialiatski has spent several years in prison as a political prisoner. The Belarusian authorities have also frequently targeted Viasna and its members.
Civil Rights Defenders is delighted that these well-deserving winners and their fight for human rights in Belarus have been awarded.
The three other laureates are the Iranian lawyer Nasrin Sotoudeh, US civil rights lawyer Bryan Stevenson, and Lottie Cunningham Wren who is a lawyer from the Miskito indigenous group defending the rights of indigenous peoples in Nicaragua.
Civil Rights Defenders extends its congratulations to Ales Bialiatski, Viasna, and the other awardees.