Is Lukashenka's Belarus Coming to an End? A Historic Opportunity for Belarusians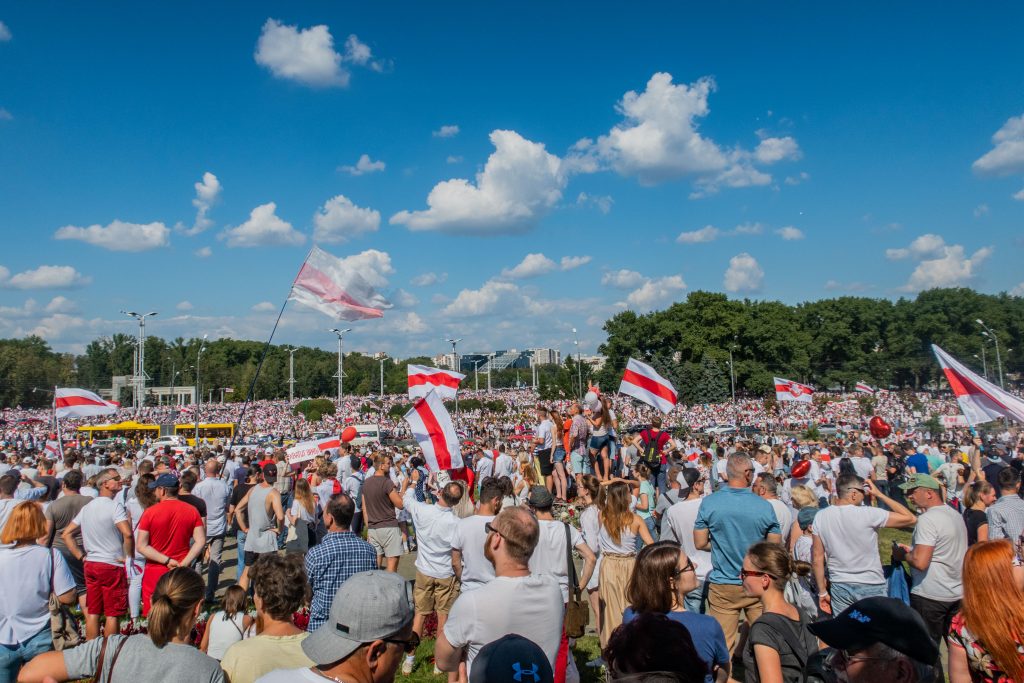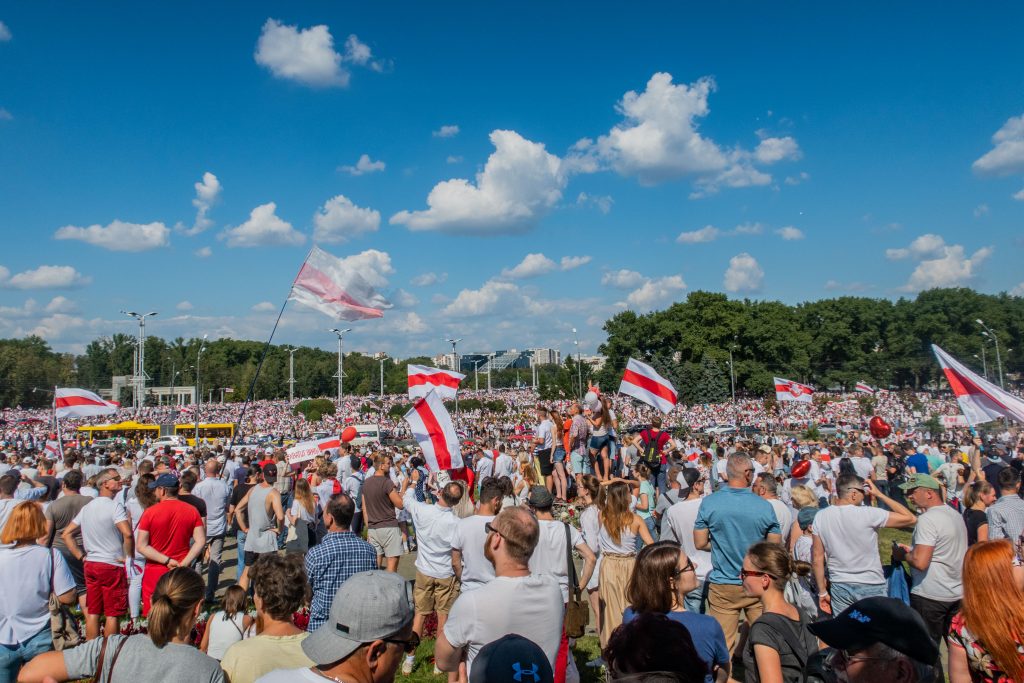 On Sunday, 9 August, thousands of people went to the streets across Belarus. Official exit polls had announced another landslide victory for President Lukashenka, the sixth in a row. The protests were reminiscent of ones following previous elections, but for many Belarusians this time was different.
Since no elections have been considered free and fair in the past 26 years, and opinion polls are forbidden in the country, it is difficult to say how many Belarusians have supported the president since he came to power. But what is now clear is that a strong majority support change. Frustrated by years of economic stagnation and, more recently, a disconcerting handling of the coronavirus pandemic, Belarusians have united against the president and stood up for the country they envision, democratic and free.
"The situation is scary and interesting at the same time. We find ourselves at a historical turning point leaving the post-Soviet era in which Lukashenka tried to keep Belarus," said Ales Bialiatski from Human Rights Center Viasna in Belarus.
Large protests across the country
Over these nine days, protests have spread across the country.
"It is all happening very dramatically. Just four months ago, nobody thought that there would be such mass protests against the falsification of the presidential election, and that people would openly and persistently oppose the existing authoritarian power that has built the whole system of punishment," Ales Bialiatski added.
From the onset, police and special forces have used brutal violence to repress peaceful protesters, as well as journalists and even bystanders. Through massive arrests the authorities quickly filled jails and as protesters were finally released, testimonies of torture and inhuman treatment surfaced. In addition, the whereabouts of dozens of detainees are still unknown. On the streets, demonstrators adapted their actions, resisted despite the blocking of the internet, and succeeded in involving different groups across society, including plant workers, medics, and even TV employees.
"People are tired of this government, of these atrocities. So much that the workers of the largest Belarusian enterprises went on strike. Their main demands are Lukashenka's resignation, fair elections, torture investigations and that political prisoners are released," said Sergey Ustinov from the Minsk-based NGO Legal Initiative.
Belarusians will not go back to what was
As the protesters' front widened to include cities and towns outside Minsk, the authorities further isolated themselves. We have already seen the brutality faced by protesters in the past week, both on the streets and in detention places. The lack of repression during this weekend's peaceful actions brings hope, but it might still get worse before it gets better if Alyaksandr Lukashenka believes he has a chance to maintain control through violence. However, such brutality will not deter the Belarusians who want change and the ability to choose their future freely and fairly. In the meantime, Lukashenka tries to show he is still in control, although his desperate calls for Russia's help and the manufactured action in his support that took place on Sunday only show how isolated he is. He might be able to maintain his grip on power for some time, but Belarusians will not go back to what was, given how passionately they have been protesting in the past nine days.
The international community has an important role to play. The EU is on the right track: it took a clear position by not accepting the election results and announcing sanctions against those responsible for falsification of the vote and for the violent crackdown. These decisions need to be coupled with further actions. Only then will Lukashenka understand that the EU's door has closed and it will not re-open unless repression stops, free and fair elections are organised, and political prisoners are released. But this is only the first step. Independent investigations into human rights abuses against protesters must be conducted to hold perpetrators accountable.
"We struggle for democracy, for human rights, for a new Belarus. A Belarus without fear, with a working legislation, with justice, a Belarus where human rights are respected," said Ales Bialiatski.
Ultimately, it will be up to the Belarusians to decide their own future and the future course of the country. The earlier this happens, the better.