193 Organisations Urge UN Secretary-General to Take Action to Secure Release of Jailed Journalists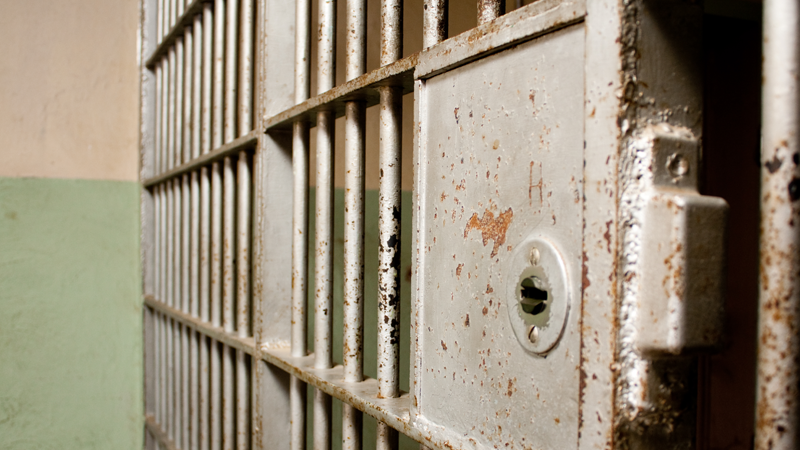 As part of the #FreeThePress campaign, Civil Rights Defenders and 192 other press freedom and human rights organisations have written an open letter to UN Secretary-General António Guterres.
We urge him to take immediate action to secure the release of journalists jailed around the world whose lives are at risk due to the spread of Covid-19. The UN Secretary-General should use his office to protect a free press and ensure the free flow of information at this crucial time.
Dear Mr. Secretary-General,
On behalf of the #FreeThePress campaign, made up of 193 press freedom and human rights organisations and the more than 11,337 concerned citizens who signed the petition, we urge you to take immediate action to secure the release of journalists jailed around the world whose lives are risk due to the spread of COVID-19.
For journalists who have been jailed for their work, freedom is now a matter of life and death. Imprisoned journalists have no control over their surroundings, cannot choose to isolate, and are often denied necessary medical care. Many of these journalists are already in poor or failing health. According to the Committee to Protect Journalists' most recent prison census, there were at least 250 journalists behind bars in at least 33 countries. While some of those have been released, others still have been arrested.
Collectively we have written several letters to leaders of countries where journalists are jailed for their work; to the European External Action Service; and to UN Special Rapporteurs and the Working Group on Arbitrary Detention, urging them to use their offices to advocate for the release of those imprisoned. We are sharing this petition with you, and with every country currently detaining journalists, in the hopes that you will use your voice to amplify this call by more than 11,000 people to #FreeThePress, and send this message to the member states that make up the United Nations.
The World Health Organization states that "People deprived of their liberty, and those living or working in enclosed environments in their close proximity, are likely to be more vulnerable to the COVID-19 disease than the general population."
We welcomed the suggestion in your April 23 policy brief, COVID-19 and Human Rights: We are all in this together, that member states, "Resort to non-custodial sanctions and release of selected categories of prisoners is needed. Reducing numbers in pretrial detention, those detained for minor or political offences, near the end of their sentences, or detained unlawfully should be expedited."
However, given the urgency of the situation and the vulnerability of these political prisoners, we implore you to take additional measures and make a public statement calling on member states to release jailed journalists immediately. We urge you to use your office to protect a free press and ensure the free flow of information at this crucial time.
Sincerely,
The #FreeThePress Campaign
The 88 Project
Abdorrahman Boroumand Center for Human Rights in Iran
Afghan Journalists Safety Committee
Afghanistan Journalists Center
African Centre for Media and Information Literacy
African Centre for Media Excellence
The African Editors Forum
AFTE Egypt
AGHS Legal Aid Cell
Alliance for Journalists' Freedom
Alliance Internationale de Journalistes
Alliance of Independent Journalists Indonesia
Altermidya Network
Americans for Kashmir
Amnesty International India
Article19
Association des Journalistes Burundais en Exil
Association des journalistes du Burkina
Association des journalistes indépendants du Bénin
Association for Human Rights in Ethiopia
Association of European Journalists
Bahrain Center for Human Rights
Belarusian Association of Journalists
The Bloggers Association of Kenya
Cairo Institute for Human Rights Studies
Cambodian Center for Independent Media
Cambodian Journalists Alliance
Cameroon Community Media Network
Cameroonian Association of English-speaking Journalists
Canadian Media Lawyers Association
Cellule Norbert Zongo pour le journalisme d'investigation en Afrique de l'Ouest/Norbert Zongo Cell for Investigative Journalism in West Africa
Center for Human Rights in Iran
Centre for Human Rights & Democracy in Africa
Centre of Media Persons for Change, Chennai – India
CGNet Swara – India
CIVICUS.org
Civil Rights Defenders
The Coalition for Whistleblower Protection and Press Freedom
Coalition for Women in Journalism
Committee Against Assault on Journalists – India
Commonwealth Human Rights Initiative
Community Empowerment for Progress Organization
Consortium of Ethiopian Human Rights Organizations
Dhaka Tribune
Digital Rights Foundation
EG Justice
English PEN
Eswatini Editors Forum
European Centre for Press and Media Freedom
European Federation of Journalists
European Journalism Centre
European Media Initiative
Federação dos Jornalistas de Língua Portuguesa
Federation of Nepali Journalists
Federation of Somali Journalists
Foreign Correspondents Club of Thailand
Free Media Movement
Free Press Initiative
Free Press Unlimited
Free Speech Collective – India
Freedom Forum
Freedom Network – Pakistan
Freedom of Expression Myanmar
Gambian Press Union
Ghana Journalists Association
Global Forum for Media Development
Guild of Professional Bloggers of Nigeria
Hong Kong Free Press
Human Rights First
Human Rights in China
Human Rights Network for Journalists- Uganda
Human Rights Watch
Hyderabad Journalists Federation – India
Hyderabad Union of Working Journalists – India
Hyderabad Working Journalists Federation – India
Imphal Free Press – India
Impulse Model Press Lab – India
Independent Journalists Association of Vietnam
Index on Censorship
Indian Federation of Working Journalists
Indian Journalists Union
INFORM Human Rights Documentation Centre
INK Centre for Investigative Journalism
Institute for Media and Society
International Centre for Investigative Reporting
International Federation of Journalists
International Media Support
International Observatory of Human Rights
International Press Centre, Lagos
International Press Institute
International Women's Media Foundation
Internet Freedom Foundation – India
Internet Sans Frontieres
The Irrawaddy
James W. Foley Legacy Foundation
Jammu Kashmir Coalition of Civil Society – India
Jansandesh Times – India
Journalists Union of Assam
Kashmir Times – India
Kashmir Working Journalists Association – India
Kenya Correspondents Association
Kenya Union of Journalists
Kenya Editors' Guild
Kerala Union of Working Journalists – India
Laws and Rights Awareness Initiative
Le Conseil national des patrons de presse du Togo
The Lede – India
Ligue des journalistes Tchadiens
Local Press Hong Kong
Maharat Foundation
Malaysiakini
Mandela Center International
Media Action Nepal
Media Council of Tanzania
Media Foundation for West Africa
Media Institute of Southern Africa
Media Monitoring Africa
Media, Entertainment & Arts Alliance
Metro Center for Advocacy and Journalists
Mumbai Patrakar Sangh – India
Mumbai Press Club – India
Nai Baat
The Namibia Media Trust
National Union of Journalists in Iraq
National Union of Journalists of the Philippines
National Union of Journalists Peninsular Malaysia
Network of Women in Media India
New Bloom Magazine
New Naratif
Nigeria Union of Journalists
Observatoire de la Liberté de la Presse en Afrique
One Day Seyoum
Organisation Patronale des Médias du Gabon
Ossigeno per l'informazione
Overseas Press Club of Cambodia
Pakistan Press Foundation
Paradigm Initiative
Park Center for Independent Media, Ithaca College
Patronat de la presse tchadienne
PEN America
PEN Delhi – India
PEN Eritrea
PEN International
PEN Myanmar
PEN Nigeria
People's Union for Civil Liberties – India
People's Vigilance Committee on Human Rights – India
Philippine Center for Investigative Journalism
Premium Times Centre for Investigative Journalism
Press Association – India
Press Council of South Africa
Press Freedom Advocacy Association in Iraq
Press Union of Liberia
Radio Free Asia
REDHAC – Réseau des Défenseurs des Droits de l'Homme de l'Afrique Centrale
The Reporter, Taiwan
Reporters Sans Frontieres
Reporters Without Borders USA
Réseau des Journalistes Burundais pour la CPI
Réseau des Journalistes pour les Droits de l'Homme en Centrafrique
Right2Know
Rory Peck Trust
Siasat Daily – India
Sierra Leone Association of Journalists
SKeyes Center for Media and Cultural Freedom
Somali Journalists Syndicate
Somaliland Journalists Association
SOS Support Public Broadcasting Coalition
South African National Editors' Forum
South Asia Free Media Association – Sri Lanka
South Asia Media Defenders Network
South Asia Women in Media, Sri Lanka
South Asian Journalists Association
Sri Lanka Working Journalists Association
Syndicat des Professionels de l'Information et de la Communication du Sénégal
Syndicat National des Journalistes du Cameroun/Cameroon Journalists' Trade Union
Syndicat National des Journalistes Indépendants du Togo
Syndicat National des Professionnels de la Presse de Côte d'Ivoire
Syrian Journalist Association
The Tahrir Institute for Middle East Policy
Talk Journalism, India
Tamil Nadu Women Journalists Association – India
Telangana State Union of Working Journalists – India
Telangana Urdu Working Journalists Union – India
Tournons La Page
Union Burundaise des Journalistes
Union of Tanzania Press Clubs
Weiquanwang
West African Journalists Association
Wole Soyinka Centre for Investigative Journalism
World Association of News Publishers
Zimbabwe Union of Journalists
We Are Watching.
Authoritarian governments must not use the corona pandemic as an excuse to repress human rights or silence critical voices. We are watching you. We will call out human rights violations and hold you accountable. Keep track of the world with us here.
Read more