Seminar: Letters from Cuba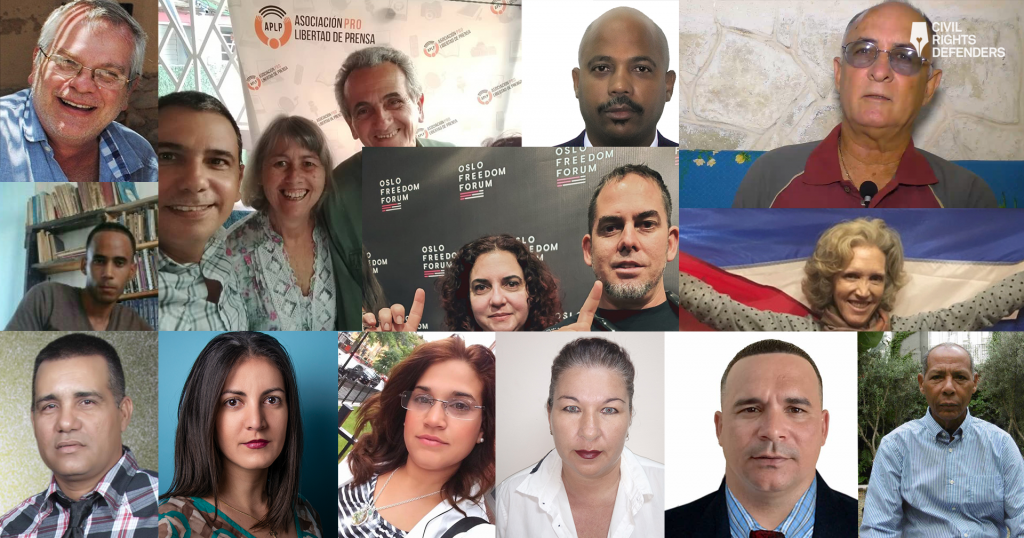 On 4 February, Civil Rights Defenders and José Ramón Bauzá, member of the European Parliament, will host a seminar at the European Parliament in Brussels. During the seminar, eight leading Cuban civil society activists will present policies and actions that the EU can undertake to support the civil society in the island.
Date: 4 February, 2020
Time: 11.00-14.00
Location: Room ASP 5G1, European Parliament, Brussels.
Sign up: Follow this link to sign up.
Read more: Invitation: Letters from the Cuban Civil Society
When the EU negotiated an agreement with Cuba, the independent Cuban civil society was completely excluded. Therefore, Civil Rights Defenders invited Cuban human rights defenders to write letters and policy proposals to the EU. The letters are published here.
During the seminar, some of Cuba's leading civil society activists will share their views on how the EU should work towards Cuba.
Programme
11:00 Introduction by the organisers.
11.10 Cuban civil society representatives on how the EU can promote democratisation.
12:00 Comments by the EEAS on the proposals from the Cuban civil society.
12:10 Questions and answers.
12:30 Lunch. All speakers and attendees are invited to a networking lunch until 14.30h.
Cuban Civil Society participants
Adolfo Fernandez Saínz, Former independent journalist and political prisoner.
Amaury Pacheco del Monte, San Isidro Movement.
Cristina Rodriguez Penton, Ministry Woman to Woman.
Kirenia Yalit Núñez Pérez, Democracy activist.
Laritza Diversent, Director of Cubalex.
Manuel Cuesta Morúa, Promotor of Propuesta 2020.
Maydolis Gonzalez, Director of DemoCuba.
Rosa Maria Payá, Promotor of Cuba Decide.

Hosts
José Ramón Bauzá Member of European Parliament, Renew Europe.
Anders L Pettersson, Executive Director, Civil Rights Defenders.