Coalition for RECOM Holds 9th Assembly Session and International Forum in Zagreb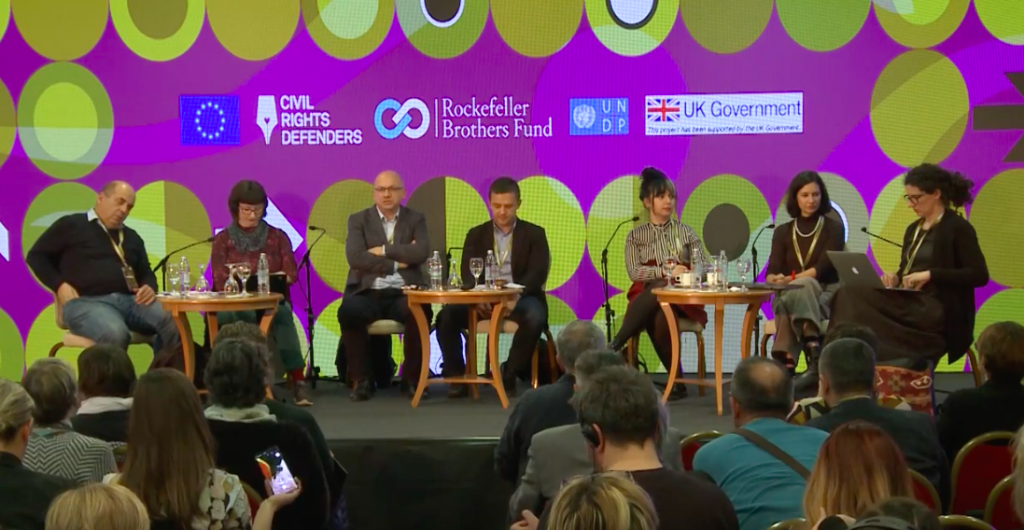 On 15 December 2019, Civil Rights Defenders took part in the 9th Assembly Session of the Coalition for RECOM in Zagreb, Croatia. The following day, on 16 December 2019, it participated on the 12th Forum for Transitional Justice in post-Yugoslav Countries.
RECOM is an official, intergovernmental commission, which stands for the Regional Commission Tasked with Establishing the Facts about All Victims of War Crimes and Other Serious Human Rights Violations Committed on the Territory of the Former Yugoslavia from 1 January 1991 to 31 December 2001.
In the latest session, Assembly Delegates discussed the progress of the Coalition amid the ongoing and fragile political developments and weak  political support from particular countries in the Western Balkans.
The 12th Forum for Transitional Justice in Post-Yugoslav Countries brought together 200 participants – researchers in transitional justice and policy, human rights defenders and activists, members of local and European academic communities, prosecutors and judges, victims and EU representatives. 
One of the key conclusions drawn from panel discussions was that RECOM's aim was not to duplicate the judicial work, but to solely focus on the facts and victims. Participants agreed, amid all difficulties and fragile political support in the region, that the Coalition for RECOM made significant achievements in restoring the dignity for victims and documenting war crimes throughout the RECOM process.
Click here and here to watch videos about the assembly session and the international forum in Zagreb.